43 years later, Grenada's New Jewel Movement and Maurice Bishop continue to inspire
The legacy of the New Jewel Movement and Maurice Bishop is still an inspiration for millions of people across the world who imagine a world free from oppression, poverty and imperialism.
Video https://www.youtube.com/watch?v=TcgLr7QFC5s&t=311s
March 13 marks the anniversary of the revolution in Grenada which brought the New Jewel Movement under Maurice Bishop to power. Within a short period of time, the communist government implemented a host of radical policies. Just four years later, Bishop was overthrown in a coup and soon, the US invaded Grenada.
———————————————————————————–
'The mouse kills the cat': Augusto Cesar Sandino's rebellion against the US
21 Feb, 2022 – rt.com
How Sandino fought for Nicaragua's independence, lost and remained a hero for its people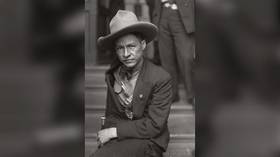 Before Fidel Castro and Che Guevara, before Ho Chi Minh and before Mao began his Long March, there was Augusto Cesar Sandino.
While Sandino is not a household name in much of the world, as these others are, he was one of the most important and successful guerilla fighters of the 20th century, successfully driving the US Marines out of Nicaragua against nearly impossible odds. His image, with his iconic Tom Mix cowboy hat tilted to one side, continues to be the most ubiquitous symbol in Nicaragua – a country led by the Sandinista Front, named in his honor.
Unlike the aforementioned revolutionaries, Sandino was not an intellectual and he was not a Marxist. Rather, he was a mechanic from a small town outside the town of Masaya, Nicaragua, and a member of Nicaragua's Liberal Party. Sandino was not a revolutionary by training or study; he was drawn into the armed struggle in response to the US Marine invasion and occupation of his country which began in 1911 with the goal of ousting Liberal Party President Jose Zelaya. As the US State Department itself explains, American opposition to Zelaya stemmed from his intention to work with the Japanese government to develop a canal from the Atlantic to the Pacific coast of Nicaragua which would rival the US-controlled Panama Canal. This flew in the face of the Monroe Doctrine of 1823, which holds that the US has sole dominion over the Western Hemisphere and the right to intervene in any country therein to prevent the influence of other nations.
The US was able to put in place a succession of Conservative Party presidents to its liking with the backing of the brutal National Guard. The US was thereby able to ink a deal with the Nicaraguan government which gave the US and US companies significant control over Nicaragua's treasury, finances and railroad. However, this did not sit well with the Nicaraguan people who, eventually, revolted. As the US State Department explains (in an incredible act of understatement), the US' attempt to "prevent local management of finances … caused considerable nationalist concern in Nicaragua." To quell the resulting unrest and civil war which broke out between the Liberals and Conservatives, the US, which withdrew the Marines in 1924, sent an even greater Marine force to Nicaragua in 1925.
It was this Marine invasion which sparked the rise of Augusto Cesar Sandino, who led hundreds of mostly peasant guerillas to repel it. As one historian explains, Sandino, who "had become a Liberal general in the civil war, launched his rebellion, sacking the US-owned San Albino gold mine and issuing proclamations against 'Yankee cowards and criminals' and the 'worm-eaten and decadent' Nicaraguan aristocracy" that served US interests.
Sandino and his forces, though not great in number and certainly not as well-armed as the United States Marine Corps, proved to be a formidable force which could neither be caught nor vanquished. Sandino soon became a legend, and "even China's Kuomintang carried standards bearing his image." As the late, great Latin American writer Eduardo Galeano wrote in his acclaimed 'The Open Veins of Latin America':
"The epic of Augusto César Sandino stirred the world. The long struggle of Nicaragua's guerrilla leader was rooted in the angry peasants' demand for land. His small, ragged army fought for some years against twelve thousand US invaders and the National Guard. Sardine tins filled with stones served as grenades, Springfield rifles were stolen from the enemy, and there were plenty of machetes; the flag flew from any handy stick, and the peasants moved through mountain thickets wearing strips of hide called huaraches instead of boots. The guerrillas sang, to the tune of Adelita: 'In Nicaragua, gentlemen, the mouse kills the cat.'"
And so, in its desperation to somehow subdue Sandino and his gang of merry men and women, the US increasingly turned to the new form of warfare which it continues to wage today – the aerial bombing of town and country.
Summing up the testimony of those who lived through the US assault, one historian describes the US aerial bombings as "a remorseless faceless enemy inflicting indiscriminate violence against homes, villages, livestock, and people who, regardless of age, gender, physical strength, social status, [and who] lacked any defense except to salvage their belongings."
According to a fellow combatant of Sandino who lived through the aerial bombing and the sacking of Ocotal, Nicaragua which followed, "the aviation did much damage to the population between loss of life and loss of property, causing thirty-six deaths in our forces … Sandino's troops stood to the planes as best they could, downing one enemy plane (a Fokker), and aft this the Sandinista troops withdrew, and that's when the Yankee troops enter the already destroyed town, causing the greatest destruction, sacking the images and bells from the ruins of the church and throwing them in the river … There were hundreds of deaths here, among them children, women."
Still, Sandino and his mostly peasant liberation army persisted, and successfully drove the US Marines out of Nicaragua in 1933, but not before the Marines were able to shore up the National Guard under the leadership of Anastasio Somoza. Not able to defeat Sandino on the field of battle, the only method left for Somoza was chicanery. And so, on the promise of a peace deal, Somoza lured Sandino to Managua where he was assassinated on February 21, 1934. Sandino's remains disappeared and have never been found. Meanwhile, Somoza – "a son of a bitch, but … our son of a bitch" as FDR would quip – declared himself president of Nicaragua with the backing of the United States and turned quickly to repressing Sandino's followers and supporters.
Somoza and his son, and then his grandson, ruled Nicaragua with an iron fist (and US military assistance) for the next 45 years. However, Sandino's example inspired the creation of the Sandinista National Liberation Front (FSLN) in 1962. The FSLN, again a primarily peasant movement in a mostly agrarian society, waged a guerilla war against Somoza and his National Guard, culminating in the victory of the FSLN and the ousting of the last Somoza in 1979. But Somoza did not leave without a fight; in the end 50,000 Nicaraguans died, mostly through the aerial bombings of his own cities, reminiscent of the US bombings in the 1920s and early 1930s.
In addition, 100,000 were wounded, 40,000 orphaned, and 150,000 became refugees. And, when Somoza fled the country, he took its treasury, ensuring that huge swaths of Nicaragua would remain in ruin from his air campaign for years to come.
The FSLN, once victorious, made sure that Sandino's memory and legacy would be preserved. At the same time, Sandino is one of those historical figures, like Jose Marti in Cuba, which nearly all parties claim in Nicaragua. Indeed, the worst accusation one could level against a leader or activist in the country is that they have somehow betrayed Sandino and his legacy, and this charge is made often.
Indeed, it is now fashionable amongst disgruntled Sandinistas, the mainstream press in and outside Nicaragua, and amongst even the left in the US and Europe, to claim that the current FSLN leadership, including President Daniel Ortega, have abandoned Sandino's legacy and the Sandinista Revolution. Even the dictator Somoza, before being gunned down while exiled in Paraguay by Argentine revolutionaries in 1980, made such a claim, putting out a book shortly before his death entitled 'Nicaragua Betrayed'. It is now even common in some circles to hear claims that Ortega is in fact "the new Somoza."
As my good friend S. Brian Willson, a Vietnam veteran turned peace activist who lost his legs protesting an arms shipment from the US to Central America by train in 1987, said to me, the essential promises of Sandino and the Sandinistas have been fulfilled. And these essential promises to the Nicaraguan people were and are: (1) independence and sovereignty in the face of the US and its attempts to determine Nicaragua's destiny; and (2) land reform, education, and a decent life for Nicaragua's large peasant population. Brian, who has lived in Grenada, Nicaragua for years, knows what he is talking about.
Ortega and the FSLN have largely made good on both these promises, according to a majority of Nicaraguans. And that is why, much to the chagrin of many leftist intellectuals, Ortega remains popular in Nicaragua, particularly among peasants, workers and the poor. Ortega and the FSLN have given many hectares of land to peasants; instituted free education and health care; put money into affordable housing for the poor; electrified the country and built up the infrastructure; and significantly reduced poverty and extreme poverty, with nearly 100% of the food Nicaraguans eat grown and raised by the peasants themselves.
The Sandinistas also kept Nicaragua free from US interference, most notably by winning the brutal Contra War of the 1980s in which the US financed, trained and directed former leaders of Somoza's National Guard to try and violently retake the country. The resulting conflict killed 30,000 and left the country and economy in ruin. Thankfully, Nicaragua has now more than bounced back.
I have been traveling to Nicaragua since 1987. And it was back then that I saw my first images of Sandino and learned of his fight against the US Marines. I even met an old man in Ocotal who fought with Sandino and who proudly sat on his front porch in the old uniform he wore in battle. I have watched a country with once shocking levels of poverty and underdevelopment become a prosperous and developed society. If Augusto Cesar Sandino, who continues to look upon Nicaragua from statues and paintings, could see his country today, I believe he would be proud.
Ny rapport: Verdens største område med isolerte urfolk kartlagt i Amazonas
Fire års intenst dokumentasjonsarbeid har samlet unike bevis på hittil ukjente isolerte urfolksgrupper og trukket opp yttergrensene til området de beveger seg i. Det enorme regnskogområdet er under sterkt press, det setter overlevelsen til de isolerte samfunnene i fare.
Lima/Oslo, 9. desember 2021
Egenskapene til dette sammenhengende landområdet er rett og slett av verdensarv-proporsjoner, med unike kulturer og naturverdier. Derfor er det avgjørende at dette regnskogområdet og de sårbare menneskene som er avhengig av den, får den nødvendige fysiske og juridiske beskyttelsen de har krav på. Og det haster,» sier generalsekretær i Regnskogfondet, Tørris Jæger. 
Rapporten Territorial Corridor of Isolated Peoples and Contiguous Forests of Yavarí-Tapiche lanseres torsdag 9. desember i Lima, Peru. Det er urfolksorganisasjonen ORPIO, Regnskogfondets peruanske partner, som står bak  dokumentasjonsarbeidet.  
"Korridoren omfatter territoriene til urfolk som lever uten kontakt med omverdenen. For tiden er den deres tilfluktsrom. Mange har isolert seg her for å unnslippe sykdom, død, forfølgelse og misbruk under gummi-boomen på slutten av 1800-tallet, men truslene fortsetter i dag gjennom invasjon av tømmerhuggere og narkotikasmuglere, sier Beatriz Huertas, som har ledet kartleggingen.  
Huertas er blant verdens fremste eksperter på isolerte urfolk. Sammen med et team av etterforskere har hun tatt bilder fra overflyvninger, samlet vitnesbyrd fra urfolk som bor innenfor og i randsonen av området, snakket med myndighetspersoner og analysert satellittdata fra området. Det har blitt et unikt sett med dokumentasjon på disse urfolkenes eksistens og området de beveger seg i, den såkalte Yavarí–Tapiche-korridoren med isolerte urfolk. 
Området  er på 160.000 kvadratkilometer, større enn halve Norges areal.  Den strekker seg over Loreto og Ucayali i Peru og Acre og Amazonas i Brasil, og det er stor sannsynlighet for at dette er det største område i verden bebodd av isolerte urfolk.  Området danner en øy med uberørt, intakt tropisk regnskog. Ifølge rapporten er 95 % av regnskogen i området intakt og det er blant de mest karbontette og artsrike områdene i verden.
Hjem til et stort antall isolerte urfolk
Området er bebodd av et ukjent, men anslått stort antall, urfolksgrupper, som lever i selvvalgt isolasjon med liten eller ingen kontakt med omverdenen. Det er vanskelig å anslå antall personer eller urfolksgrupper som bor i området, men rapporten fastslår at de fleste tilhører språkfamilien Pano.  
Noen av disse urfolkene er isolerte grener av grupper som relativt nylig har etablert kontakt med samfunnet utenfor, og som de deler territorium med, men ikke har kontakt med. Mange er uidentifiserte grupper som kan representere hele stammer og språk som fortsatt er ukjente for verden. 

"Korridoren omfatter territoriene til urfolk som lever uten kontakt med omverdenen. For tiden er den deres tilfluktsrom. Mange har isolert seg her for å unnslippe sykdom, død, forfølgelse og misbruk under gummi-boomen på slutten av 1800-tallet, men truslene fortsetter i dag gjennom invasjon av tømmerhuggere og narkotikasmuglere.»
Beatriz Huertas, sosialantropolog og leder for kartleggingen av Yavarí-Tapiche
«Isoleringen av våre urbefolkningsbrødre og -søstre er viktig fordi de er svært sårbare for fremmede sykdommer. Å forlate territoriet ville være dødelig. Den beste måten å beskytte dem på er å lovlig anerkjenne området som en korridor for isolerte grupper, og styrke lokalsamfunn i sin kunnskap og evne til å beskytte området. Nabogrupper bør danne en mur av beskyttelse mot eksterne trusler,» sier Jorge Perez, fra ORPIO. 
Urfolks rett til å leve i selvvalgt isolasjon er nedfelt i flere sentrale menneskerettighetserklæringer, blant annet Den amerikanske erklæringen om urfolks rettigheter. Både Brasil og Peru har null-kontaktspolitikk for urfolk i selvvalgt isolasjon.  
Isolerte urfolk mangler immunologisk forsvar mot de fleste virussykdommer. Historien viser at en enkelt influensaepidemi kan drepe mer enn halvparten av befolkningen i løpet av bare noen få måneder. 
Utsatt for stort press
Likevel er området under raskt økende press fra flere hold. Rapporten avslører dusinvis av tømmerkonsesjoner som overlapper området. Veibygging følger som konsekvens av tømmerhogsten, og dette baner vei for en rekke inntrengere som kan komme i kontakt og konflikt med de isolerte urfolksgruppene.  
Et stadig større område av denne regnskogen ødelegges av tømmerhogst, gruvedrift og jordbruk. Narkotikasmugling og kokaavlinger øker i området og trafikken setter isolerte urfolk i fare. Rapporten dokumenterer hvordan urfolk er tvunget til å forlate hjemmene sine på grunn av tømmerhogst og narkotikasmuglere. 

Peru har offisielt anerkjent territorier for folk i isolasjon i 27 % av korridoren. Resten av området mangler offisiell anerkjennelse og hele korridorområdet på peruansk side, på 55 000 kvadratkilometer, mangler beskyttelse(smekanismer). I Brasil har det statlige urfolksdirektoratet FUNAI svekket beskyttelsen av urfolksområdet Vale do Javarí, som dekker det meste av korridoren på brasilianske side. Økonomiske interesser presser samtidig på for et veiprosjekt som vil krysse korridoren i sør gjennom Serra do Divisor nasjonalpark.  
"Fordi dette området er helt unikt, bør lederne i Brasil og Peru, og resten av verden går sammen om å beskytte dette landområdet mot invasjon. Det er avgjørende for å bevare biologisk mangfold og for å dempe global oppvarming, og ikke minst for å unngå utryddelse av noen av verdens mest sårbare mennesker", sier Tørris Jæger, generalsekretær i Regnskogfondet.
Communications Minister Jorge Rodriguez reads the announcements reached with fractions of the country's political opposition in the Foreign Ministry's Yellow House building in Caracas. (VTV)
Sep 16th 2019 – venezuelanalysis.com
Government Signs Agreement with Opposition Factions as Guaido Declares Dialogue Over
Mérida, September 16, 2019 (venezuelanalysis.com) – The Venezuelan government unveiled a series of agreements with opposition factions on Monday.
The agreements of the so-called National Roundtable for Peaceful Dialogue were announced by Communications Minister Jorge Rodriguez alongside the Foreign Minister and Vice President, as well as a number of opposition leaders, and included a call for sanctions against the country to be lifted.
Major announcements included the appointment of a new electoral council and agreements on electoral guarantees, as well as the reincorporation of pro-government deputies to the National Assembly. Socialist Party and allied deputies had abandoned the body in 2016 in the wake of it being declared "null and void" by the Supreme Court. Venezuela is scheduled to hold parliamentary elections in 2020.
Other points of agreement concerned increasing efforts to resolve legal proceedings against «arrested citizens,» a reaffirmation of the country's territorial claim to the Essequibo strip and a proposed oil-for-goods program to secure food and medicine imports. No details were disclosed about the nature of these deals.
Issues such as the resolution of conflicts between the powers of state, a proportional representation electoral agreement for minorities and cooperation between the public and private sectors of the economy are scheduled for future rounds of discussion.
The opposition parties participating in the roundtable with the government were the Movement towards Socialism (MAS), ex-presidential candidate Henri Falcon's Progressive Advance Party (AP), Solutions for Venezuela and Cambiemos. Likewise present was the Catholic Church represented by Vatican envoy Nuncio Aldo Giordano, as well as leading academics, politicians, and social leaders.
Major opposition parties, including Democratic Action, First Justice, and Juan Guaido's Popular Will Party did not take part in the talks, nor did other pro-government parties such as the Communist Party or the Homeland for All Party. Rodriguez did, however, assure that the roundtable was open to "any political force which desires to join it."
"The Bolivarian government maintains all of the doors open for dialogue so as to solve the differences between Venezuelans in a peaceful manner," he told press at the Foreign Ministry's Yellow House building in Caracas
Speaking on behalf of the opposition factions, Cambiemos Deputy Timoteo Zambrano distanced his group from calls for violent regime change from more radical opposition groups.
"We will continue to come to agreements to remove obstacles which damage our democracy, it is not an easy path (…) I oppose the use of force [and] thoughtless confrontation without a way forward," he said.
The unexpected announcement came less than 24 hours after self-declared "Interim President" Juan Guaido ruled out further talks with the government, urging his followers to engage in a "new stage of the struggle."
"[Talks] are exhausted," Guaido claimed in reference to the several rounds of Norway-mediated negotiations between his team and the government, first in Oslo and later in Barbados.
In a written communiqué, the opposition leader claimed that any hopes of a peaceful resolution of the standoff were finished, stating that "[the government] is the main obstacle for a peaceful way out of this crisis."
On Monday, he also made public the proposal allegedly taken to the Barbados talks, which centered around Maduro's resignation as president, Guaido's resignation as "interim president," and the formation of a Council of State until elections were held. He made no mention of the National Roundtable for Peaceful Dialogue.
President Maduro had suspended the government's participation in the dialogue on August 7 following Washington's imposition of a general embargo.
Following a recent scandal in which Guaido representatives appeared to argue for bargaining off Venezuela's historic claim to the Essequibo strip in exchange of greater political support from the UK, Maduro conditioned further talks on the opposition "rectifying" this position.
Guaido is currently facing a number of criminal investigations for embezzlement, treason, and most recently for his connections with Colombia paramilitary groups.
OAS activates TIAR treaty mechanisms
Guaido also highlighted the importance of the activation of the Inter-American Reciprocal Assistance Treaty (TIAR) by the Organisation of American States (OAS) on Wednesday as one of the elements used to "pressure" the Maduro government.
The convening of the consultations body of the TIAR treaty was approved by twelve OAS members after being proposed by Colombia. The resolution argues that Caracas poses "a clear threat to peace and security in the region."
Also known as the Rio Pact, the 1947 treaty has been invoked several times in the past, including in support of the US naval blockade against Cuba during the 1962 Missile Crisis.
Venezuela withdrew from the treaty alongside regional allies in 2012. However, the opposition-controlled National Assembly approved the Caribbean country's reincorporation in July this year, a decision which the Supreme Court quickly nullified.
Following the OAS' decision, a meeting of foreign ministers of the sixteen TIAR signatories is scheduled later this month on the margins of the annual UN General Assembly. The next step of the TIAR activation will "agree on measures for [the participants»] common defence and the maintenance of peace and security on the continent."
The latest developments were staunchly rejected by Caracas, with a Foreign Office statement clarifying that Venezuela "does not accept nor recognise any obligation deriving [from the TIAR treaty]."
"It is painful to see how countries which were invaded by US troops and whose people were massacred in the application of the TIAR today back a similar crime against a fellow country," the statement reads.
The move was also rejected by sectors of the opposition, with former presidential candidate Henri Falcon calling it irresponsible, and by a number of social movements and regional governments, including Nicaragua, Cuba, Mexico and Uruguay.
In a written statement, Uruguay's Foreign Minister claimed that the move "looks to legitimise an armed intervention [against Venezuela]" while Nicaragua's president, Daniel Ortega, claimed that it "raises the axe of war" in the region.
The increased threat of military action against Venezuela comes as Caracas holds military exercises along the Colombian border this month, in which 150,000 soldiers will participate.
Edited by Ricardo Vaz from Caracas.
Defending Chavez's Project Today: A Conversation with Elias Jaua
By Cira Pascual Marquina – May 17th 2019
---
Elías Jaua, who as a student participated in the clandestine section of the (then) revolutionary party Bandera Roja, is a Venezuelan politician and former university professor. Chavez appointed him minister of agriculture and vice president, while under Maduro he has been minister of foreign affairs, communes, and education. Jaua is currently a key figure in a Chavista political movement called Encuentro de Lucha Popular and writes regularly, with a firm anti‐imperialist position while defending popular power as the centerpiece of the Chavista project.
You participated in the formation of the movement that, in 1997, would come to be called the Fifth Republic Movement [MVR]. That gives you a privileged perspective on the genesis and formation of Chavismo as a political movement in the 1990s.
I began to work directly with Comandante Hugo Chavez in May 1996. By that time, Chavez was already exploring the idea of participating in elections. The proposal on the table was to give an electoral course to this movement that emerged from the military barracks [in the 1980s] but that beginning in 1994 joined up with all the popular and left currents in the streets of Venezuela. Finally, in 1997, the decision was taken to participate in the 1998 elections with the candidacy of Hugo Chavez.
On April 19, 1997, during a congress of MBR‐200 [a civilian and military movement founded by Chavez in 1982], the movement approved the forming of an electoral instrument that would eventually be called the Fifth Republic Movement (MVR). The driving idea was that the Bolivarian project was aiming to re-found the republic. Up to that point, there had been four republics in the history of Venezuela. The MVR proposed to make a hard rupture with that history by creating a Fifth Republic.
Around that time, Chavez put us to work – the people who had been close to him – developing what we called the Patriotic Circles [Círculos patrióticos] which were organizational structures of a minimum of five people in each barrio, in each community, in each town. These [were the first steps toward] the electoral structure that would allow us to go on to the 1998 campaign and the December 6, 1998 elections.
Around that time, the work that had begun in 1996, began to pick up speed with Chavez's tour around the country. Really, he went everywhere! I belonged to a team that went on preparing the events in which Chavez was to meet with the people, which generally were in public squares, since other institutional spaces were not given to us. We prepared meetings with local groups and generated, with the local leaders, the conditions for public gatherings. As we did this, we also worked with the folks who, at a local level, were building the Patriotic Circles.
That was in 1997. Then, in 1998, I was given the task of building the political structure and direction of the movement in the state of Miranda [the country's second most populous state that includes east Caracas]. By then there were some twenty-five thousand Patriotic Circles, and it was necessary to begin organizing the work we had done. That is when we formed the "Tactical Regional Commands" within the MVR initiative, and I was given the task, with a group of comrades, of working in Miranda and organizing the forces there. However, I continued to accompany Comandante Chavez throughout the campaign.
How would you characterize the class composition of the movement in those early days?
It was multiclassist, and it had an ideological diversity that went from the radical left to sectors of the right. I refer to members of the old bourgeoisie that were against the two major parties, AD and COPEI*, but who were nevertheless extremely conservative. Even through 1996, there were even some extreme right groups or individuals who participated, but they pulled out rather rapidly. Obviously, the movement was also composed of popular forces, the popular movement, left organizations, and patriotic sectors of the military. So, to sum up, the movement as a whole had a muliclassist origin.
How did the movement deal with such great diversity?
The fact that in the beginning the movement was multiclassist and ideologically diverse made it quite sturdy in a way that was needed at the time. Chavez insisted on the recognition of plurality. He was always a "factor" that generated equilibrium in the movement, focusing on the consensus which was that we had to [take power] and re-found the republic.
Obviously, the debates were very intense, but there was, however, a desire on the part of all of us who participated in the movement (and in the whole of society) to bring closure to the bipartisan Puntofijista model of government[*]. What unified us was the goal of putting Hugo Chavez in the presidency on December 6, 1998.
However, the multiclassist character of the movement in its early days is the reason why there were many fractures during the first years of Chavez's presidency. What unified us early on was the goal of ousting AD and COPEI, but later, as Chavez pushed the revolution in a more popular direction, that is when right‐wing sectors began to separate from the movement.
For Chavez, refounding the state and the creation of the new republic had much to do with a radically new concept of democracy that is already present in The Blue Book [short book written in 1992 by Hugo Chavez, in which he presents his views on history and democracy]. I think we could say that that conception of democracy, as expressed in that early document, already points to the socialist project that would later develop in the Chavista movement. How do you see the relationship between democracy and socialism in Chávez?
Let's address the question non‐chronologically. Chavez, around 2010 and 2011 began to affirm in many public addresses that "democracy is socialism, and socialism is democracy," and he said that "capitalism is anti‐democratic by nature." In other words, he broke with the false dichotomy that separates democracy and socialism.
Later, Chavez went on to say that we shouldn't be talking about "democratic socialism," because socialism is, in essence, democratic. Instead, he claimed that we should talk (and think) about socialist democracy. So there, in a few words, President Chavez answers your question.
No doubt, the issue of democracy, of demos kratia or people's power, is a vein that runs throughout his thinking. It's there in The Blue Book, and it's there in the Alternative Bolivarian Agenda [Agenda Alternativa Bolivariana of 1996]. Chavez made philosophy and culture out of this reflection on democracy and popular power. The right of the people to speak, participate, propose, express themselves, and, of course, decide – all that was key to his thinking and his practice.
Chavez was committed to popular sovereignty, and he also understood that the leader was obliged to do what people said. Because of that, from the right and even from certain intellectual sectors of the left, there emerged a discourse that satanized Chavez. They said, "Chavez didn't seal agreements, he didn't make any compromises with other sectors of society, and he didn't address minority rights." But for Chavez democracy was the mandate of the majority and the recognition of the minority. There was recognition, but there was no pact to be made when the majority spoke loud and clear.
Additionally, Chavez was always very honest with the people regarding his electoral proposals. Thus, in the 1998 campaign, he clearly called for a constituent process. After the victory, however, powerful economic and political sectors went to him and said that there had to be an agreement before going through the constitutive process. To that he said, "No, I have a mandate."
Thus, in every electoral process, he made an explicit public proposal. Later, when the people voted for him, the proposal became a mandate. Another such instance was in 2006, when he declared socialism to be his electoral project. From then on, he appealed to the mandate that the people had given him to justify going forward.
These are some windows into how Chavez brought the question of popular sovereignty into the spaces of representation, into the framework of classical liberal democracy. However, as you know, direct democracy was also important to his project.
Chavez promoted and fostered direct democracy and opened the doors for the construction of popular power so that the people would have real power, effective power… That is where the communal councils come in, and the campesino councils, student councils, worker councils, and communes. It all began with the Patriotic Circles, that were already a sort of expression of direct democracy.
In the crisis-ridden decade of the 1990s, the movement that grew around Hugo Chavez pursued the ethical reorganization of politics and society. Obviously, we are facing a crisis of the Bolivarian Process, and you have mentioned that to overcome the current situation a new "historical trigger" [detonante histórico] is needed: something akin to what happened on February 4, 1992 [Chavez's military insurrection] or Chavez's election in 1998.
The movement that Chavez led in the 1990s – he said so himself in many occasions – was based on the aspirations of Venezuelan society as a whole. [People wanted] an independent and sovereign country as opposed to being subordinated to the United States' geopolitical interests and the auctioning of our wealth to that country. [People also wanted] a country with less inequality, with less poverty, and a more honest country. That is how Chavez summed up what were the goals and desires of the society. One could even say that he incarnated that collective desire.
Within the society, there was a sense that something had to happen so that a new epoch could open up for Venezuela. And that indeed happened. The year 1998 [with Chavez's election to the presidency] marks a pacific and democratic rupture; it was a historical trigger and a break with the old, corrupt political model. But it also brought a series of emergencies and aggressions led by conservative sectors of the society. The years 2002 [with the coup d'etat and oil sabotage], 2004 [when the opposition tried to revoke Chavez as president], and 2007 [which brought violent right‐wing student mobilizations] were periods of intense desestabilizacion.
Without a doubt, 1998 marks the beginning of the period of greatest independence and sovereignty that Venezuela has had in its history. It is also the period of greatest democratization – not only in political terms, but also in economic, cultural and social terms. From the presidency and from the government, a new ethical logic emerged in the public eye. It was something that Venezuela hadn't seen before. For the first time in a long time, Venezuela had a president that was an example for the society, someone to emulate. His life corresponded with his principles. I say this because ethics doesn't only refer to the administrative arena. We are also talking about political ethics and a political identity: a coherence in discourse and practice.
Unfortunately, that logic didn't become a culture penetrating the entire state apparatus and the society as a whole.
Hugo Chavez wasn't just honest in the way he administered things. He was first and foremost a politically honest person. As I said earlier in the interview, he never deceived people about where he was going. He always said, "Whoever votes for me is voting for this project."
In our time, obviously all those hopes and desires that were realized [under Chavez] are, in some way, very precarious. National independence is now under threat, as we face the possibility of a military intervention, while the sanctions limit our capacity to manage our own resources and finances. On top of this, our capacity to represent ourselves abroad is also being curtailed. All that undermines our national sovereignty.
This new phase of the confrontation – which goes hand in hand with other political shifts – began with a sector of the opposition not recognizing Nicolas Maduro's 2013 presidential election. That began to have an impact on our economy, and inequality began to grow. We are in a country where poverty is a serious problem again, where hunger has reemerged, where difficulties to access healthcare and education are real, quotidian problems. No doubt there are several factors here, such as the fall of oil prices and the emergence of new political mechanisms, but the main factor is the prolonged political confrontation.
Today we are, once again, an unequal society after having reverted the bad karma of being the country with the largest income in Latin America, but also the country with the most inequality. With Chavez, Venezuela became the country with the most equitable income distribution. Today, I don't know where we stand in the charts, but it's enough to look at the streets to see that we are in a terribly unequal society. There are sectors that accumulate, generally through illegal means, a great deal of wealth, while the people are watching their rights vanish and their living conditions rapidly deteriorate.
Furthermore, the institutional instability provoked by this long confrontation has made it so that corruption has metastasized throughout the whole social body.
So now we are facing the same dilemmas that Venezuelan society faced in the 1990s, with one difference: today we have a project and we demonstrated that it is possible to contain society's scourges, and most of all, we have a pueblo that is organized, has a high degree of consciousness and is committed to reprising the path that Chavez initiated. We are facing a very difficult situation, but I believe that it's possible to begin an ethical refounding of the country. That has to take place in the economical, political and social spheres.
The Chavista movement is firmly unified when facing imperialism. However internally, as is to be expected, there are different tendencies and diverse proposals regarding the solution to the current crisis. Some people claim that the solution is foreign investment and privatizing public enterprises. Others argue that we should look to a communal solution and point to such initiatives such as El Maizal Commune or the Pueblo a Pueblo plan. What do you think?
The multiplicity of interpretations to which you refer has its roots in the policlassist character of the Chavista movement. It is a sum of currents from diverse ideological and political origins, each with different life practices. That means that there will always be tensions.
Today we are facing an enormous crisis. The pragmatic way out will naturally loom large, and it will be presented as "necessary," even it that means flexibilizing principles that are at the core of the Chavista movement.
Here, we should say that the Bolivarian model has never ever proposed eliminating private property and private investment. That wasn't the case in the Alternative Bolivarian Agenda or in the Plan de la Patria [2012]. The Bolivarian Revolution is a mixed model in which the state has a key role [at the commanding heights] of the economy, with a private sector that is to be subordinated to the interests of the people, and with the emergence of a sector that was initially called "social economy," but which later became known as "communal economy." That is the first thing that should be made clear.
Additionally, when we talk about the weight of these sectors in the economy, it should be observed that Chavez's main objective was to foster the emergence of an economy in the hands of the people and not in the hands of capital. He was keen to not repeat the error of European socialisms, which was statism, but on the other hand he turned away from any glorification of private property. Briefly put, Chavez's conception broke with the hegemony of private capital.
Today, there are longstanding currents – those that say that the objective of the Bolivarian Revolution was [merely] to displace the old regime (which it did), and claim that guaranteeing public education and access to healthcare was, in itself, the goal – which are becoming more visible. Their discourse turns around the idea: "socialism in the social."
Hugo Chavez always combatted the "socialism in the social" premise. When he declared the socialist character of the revolution, he made it crystal clear. He said: "I'm not talking about western European socialism; it's not just about resolving some social problems through the state's participation." That is why striving for a society where the hegemony of the economy is in the private sector is contrary to the spirit of this revolution.
The reasons adduced by the privatizing tendency are absolutely flawed. They talk about the inefficiency of state property and social property. However, the bulk of the process of nationalization happened between the years 2007 and 2008, and those are the years with the biggest GDP growth, not only in the oil sector, but also in industrial and agrarian sectors. CEPAL numbers prove it.
The interesting thing is that the state enterprises doubled or even tripled their production in those years. This is in part because the state injected resources, which private capital wasn't willing to do. However, it was also because the whole process of nationalization inspired a collective spirit of commitment. All this meant that food production grew exponentially, while poverty was practically eradicated.
What's more, without nationalizing the steel and cement industries, which had been in the hands of transnationals, the Great Venezuelan Housing Mission [governmental housing initiative] wouldn't have been possible. Without a nationalized CANTV [telephone company], the democratizing of communications wouldn't have happened, because people wouldn't have been able to pay for the services. This is important because we shouldn't see things exclusively from the standpoint of economic profitability. The social results of the nationalizing process also need to be taken into account.
Chavismo's collective will – and I have seen it the assemblies and meetings that I attend regularly – is opposed to letting the private sector rule. We don't deny that it can participate in the economy, but we don't place our bets on the private. Those of us who defend the revolutionary project and remain committed to it, we cast our lot with the people. Can anybody in their right mind think that the private sector can save us right now, the very sector that failed to develop our economy for decades and decades?
Note
[*] AD and COPEI were the two parties that shared power under the Punto Fijo Pact (hence "puntofijismo"). This was the period between the fall of the Marcos Perez Jimenez dictatorship in 1959 and the election of Chavez in 1998, in which an extremely limited representative democracy was established in the country. The period is remembered for rampant corruption, widespread poverty, and police repression.
——————————————————————————————————-
Høyrekandidat Ivan Duque leder opptellingen i Colombia
Høyrekandidaten Ivan Duque har vunnet første omgang av valget i Colombia, men fikk ikke nok stemmer til å unngå en ny omgang i juni.
Publisert: 28 Mai 2018
Høyrekandidaten Ivan Duque har vunnet første omgang av valget i Colombia, men fikk ikke nok stemmer til å unngå en ny omgang i juni.
Etter at 97 prosent av stemmene var opptalt, hadde Duque 39,1 prosent av stemmene, langt fra de 50 prosentene han trengte for å vinne i første omgang.
To kandidater på venstrefløyen har kjempet om andreplassen og retten til å være med i andre omgang, men den tidligere geriljalederen Gustavo Petro ser ut til å ha trukket det lengste strået med 25,1 prosent av stemmene.
Tidligere ordfører i Medellín, Sergio Fajardo, lå like bak med 23,8 prosent, ifølge offisielle tall.
Resultatet av valget vil trolig få betydning for fredsavtalen med FARC, som ble forhandlet fram av sittende president Juan Manuel Santos.
Duque er medlem av det konservative partiet til tidligere president Alvaro Uribe, som var sterkt imot fredsavtalen.
Duque sa i valgkampen at om han ble valgt, ville han omskrive fredsavtalen som han mener var altfor forsonlig overfor FARC. Det vekker frykt for at 7.000 demobiliserte geriljamedlemmer kunne slutte seg til mindre væpnede grupper.
Petro, som i sin tid var medlem av den for lengst oppløste geriljagruppa M-19, har på sin side garantert at han vil fortsette fredsprosessen om han blir valgt.
(©NTB)
————————————————————————————————–
After an attack by paramilitaries left three Venezuelan soldiers critically injured Aug. 19 2015, President Nicolas Maduro revealed that there are 30 different Colombian paramilitary groups operating inside Venezuela.
First published on telesurtv.net – 25 August 2015
Paramilitarism on the Rise in Venezuela
Until 1997, Venezuela had been relatively free of paramilitary groups. By 2003, 500 Colombian paramilitaries were active in the country. A report released by local human rights groups that year revealed that as many as 120 campesino and indigenous leaders had been killed over the past four years, almost all of them government sympathizers and mainly in the state of Zulia, which shares a border with Colombia. Over the years, more and more ties between the Colombian paramilitaries and Venezuelan opposition, as well as elites against indigenous and union rights have been uncovered. Read more…
The Threat is Real
The Infiltration of Colombian Paramilitaries
The sharp rise in paramilitary activity in Venezuela has been most notable in the states of Zulia and Tachira, both bordering Colombia and governed by the right-wing opposition. Read More…
What do Paramilitaries Do?​
Shortages, Smuggling and Paramilitaries in Venezuela
While opposition leaders often blame a lack of foreign exchange, price controls, and a fiscal deficit as the primary causes for the shortages, the Venezuelan government has claimed that economic sabotage by the private sector, speculation and smuggling of goods to Colombia are more to blame. Read more…
Who's Behind the Paramilitaries?
The shady death squads have their historic link to rich landowners and self defense brigades, but their acitivity has had to be sanctioned — or at least ignored — through the years by authorities. The administration of Nicolas Maduro in Venezuela beleives extreme factions of political and social elites, in both Venezuela and Colombia, are behind the current sprawl of the brigades into Venezuela. Maduro points to former Colombian president and current Senator Alvaro Uribe as one of the perpetrators of the problem.
"We have all the will to support the democratic opposition of Venezuela until they defeat the Castro-Chavista dictatorship that Maduro imposes," Uribe, who governed Colombia from 2002 to 2010, ominously said recently.
RELATED: Who is Alvaro Uribe?
During his time in power, Uribe launched the Orian military operation aimed at cracking down on leftist political movements that were perceived as a threat to the right-wing Colombian government. Thousands were forcibly disappeared, many at the hands of paramilitary groups. Uribe has also been directly implicated in carrying out atrocities across Colombia through operations known as "false positives," a strategy where military forces would shoot civilians unrelated to armed groups in order to raise body counts. The Colombian army in 2008, denounced Uribe, accusing him of carrying out these crimes as well as using other policies to promote violence in the country.
But Uribe is not the only suspect in what, for Venezuela, is turning out to be a political criminal web. A recent high-profile murder threw up a suspect who claims to have links to U.S. politicians, as well as paramilitaries in Venezuela.
Video: Murder Suspect Revelations Link to Opposition, US Politicians
The US and the Militarization of Latin America
By Eric Draitser
The deployment of this sort of combination of military, paramilitary, and militarized law enforcement is indicative of the U.S. strategy for re-militarizing the region. Rather than simply overt military occupation, Washington "provides assistance" in the form of military aid. Read more…
———————————————–
Moreno vinner første runde i Ecuador
– Vi vil vinne denne kampen! sa Moreno til jublende tilhengere i hovedstaden Quito mens stemmetellingen pågikk. Deretter brøt han ut i sang.
De foreløpige resultatene fra valgmyndighetene, når 86,9 prosent av stemmene er talt opp, viser at 63 år gamle Moreno har fått 39,09 prosent av stemmene, mens den konservative rivalen Guillermo Lasso får 28,28 prosent av stemmene.
Kristenkonservative Cynthia Viteri får 16,37 prosent av stemmene i den foreløpige opptellingen.
Grafikk av foreløpig resultat i det 81,4 prosent av stemmene var talt opp. Moreno har senere befestet forspranget.
Foto: Grafikk fra Ecuadors valgkommisjon / CNE
En valgdagsmåling viste også at Moreno vinner, og ga ham mellom 36 og 43 prosent av stemmene.
Moreno er den foretrukne kandidaten til avtroppende president Rafael Correa. Han har varslet en politikk preget av høye skatter og sosiale ytelser, mens utfordreren Lasso både vil kutte skatter og offentlige budsjetter.
Dersom Moreno får over 40 prosent av stemmene og en 10-prosents ledelse over andreplassen, vil han vinne direkte og unngå en andre valgomgang. Med de foreløpige resultatene ser det dermed ut til at det blir en ny runde.
Valget vil ikke bare ha stor betydning for landets innbyggere, men også for WikiLeaks» grunnlegger Julian Assange, som har oppholdt seg i Ecuadors ambassade i London de siste årene.
Han fikk politisk asyl under Correa, og hvis Moreno vinner, sitter han trygt. Vinner en av de konservative kandidatene, Guillermo Lasso eller Cynthia Viteri, må han imidlertid regne med en usikker framtid. Begge har varslet at de vil oppheve Assanges asyl hvis de vinner.
——————————————————————————————-
Chile ends state of emergency as forest fires draw to an end
DW – 05.02.2017
The Chilean government has ended a state of emergency and says no significant new fires have broken out. This comes after over two weeks of devastating forest fires in the South American country.
The forest fire season lasts until April and the country must remain vigilant, President Michelle Bachelet said on Saturday. «[These are] the worst wildfires that Chile has suffered in its history … [but] are now mostly under control,» she said. «That doesn't mean, however, that we are letting down our guard.»
«We are nearing the end of this mega emergency,» Aaron Cavieres, director of the National Forestry Corporation, said. The arrival of rains and falling temperatures have helped stop the fires from spreading.
A man works to stop a forest fire in Hualqui, Chile, on Saturday, January 28, 2017
The forest fires have caused about $333 million (309 million euros) worth of damage and have so far killed 11 people, with 1,610 houses destroyed, the Ministry of the Interior said.
According to statistics from the National Forestry Corporation, the flames have blackened over half a million hectares during the current fire season that began on July 1.
The Chilean government said it will now begin reconstruction projects, and Bachelet has appointed Undersecretary Sergio Galilea as special representative for reconstruction to oversee the rebuilding effort.
Since July 2016, more than 5,860 square kilometers (3,641 square miles) of forest and agricultural land have been destroyed by fires, including more than 3,700 square kilometers scorched since the beginning of the year.
See this video:
«Supertanker» deployed to fight wild fires in Chile
———————————————————————–
Published on
Wednesday, October 19, 2016
by
Argentinian Women Called to Strike, Protest After Brutal Attack on Teenage Girl
«We're calling it Black Wednesday because we're in mourning for all of the dead women, all of the women killed simply for being women»
A sign seen at an anti-femicide protest in Buenos Aires this June. (Photo: Colores Mari/flickr/cc)
Hundreds of thousands of Argentinian women were expected to take part in a national work stoppage and protest on Wednesday, following the brutal killing of a 16-year-old girl earlier this month.
Lucía Perez died in early October after allegedly being abducted, drugged, and raped in the city of Mar del Plata.
The Guardianreports:
The cruelty of her attack was such that Pérez suffered a cardiac arrest, according to prosecutor María Isabel Sánchez, who described it as «an act of inhuman sexual aggression.»

Following their assault, the assailants washed the 16-year-old in an attempt to erase forensic evidence and took her to a nearby hospital, where she died shortly after arrival from internal injuries sustained during her rape.

«I know it's not very professional to say this, but I'm a mother and a woman, and though I've seen thousands of cases in my career, I've never seen anything like this,» prosecutor Sánchez told local media.
And Perez's death was just one of a string of «femicides»—the deliberate killing of women—in Argentina. Since 2008, according to NGOs, 1,808 women have been violently killed in the country. Indeed, an additional three Argentinian women were killed just last week.
Wednesday's action, in which groups called on women to wear black and to leave their places of work for an hour at midday, is in response to that violence and what one author described as «a boundless abandonment» of Argentinian women by the state. In addition to the strike and march planned for Buenos Aires, mobilizations are also expected in Jujuy, Mar del Plata, Tucumán, Chaco, Misiones, Mendoza, Córdoba, and Rosario.
«We're calling it Black Wednesday because we're in mourning for all of the dead women, all of the women killed simply for being women,» said Ingrid Beck of the group Ni Una Menos (Not One Less), an organizer of the protests.
«In your office, school, hospital, law court, newsroom, shop, factory, or wherever you are working, stop for an hour to demand «no more machista violence»,» the march organizers wrote.
According to the Argentina Independent, solidarity protests are planned for Mexico, Guatemala, Chile, Bolivia, Uruguay, Paraguay, France, and Spain. And the Independent reports that while domestic violence and femicide are the top concerns of Wednesday's protests, the actions «do not solely focus on these issues.»
«It is, of course, about that,» said Mercedes D'Alessandro, co-founder of Economía Feminista, an organization with strong ties to Ni Una Menos, «but it is also to show that women are very important in the economic and social life of the country. We are indispensable.»
«If nobody cleaned anything, or washed clothes, or cooked dinner—nobody could go to work,» she said. «Whether in your home it's you, your mother, or you hire someone who does the housework, in the majority of cases it's a woman. But this work is invisible.»
The demonstration comes less than two weeks after a mass rally was held in Santa Fe, Argentina, denouncing femicide and in defense of women's rights.
This work is licensed under a Creative Commons Attribution-Share Alike 3.0 License
———————————————————————-
Published on
Wednesday, October 19, 2016
by
Leader of Honduran Campesino Movement Assassinated
Rural Honduran farmer and organizer received death threats for years
A prominent Honduran leader of a rural land rights movement was killed on Monday night in what supporters claim was an assassination organized by wealthy landowners.
«How many more activists have to be brutally murdered before the authorities take effective action to protect them, or even be willing to talk about this crisis?»
—Erika Guevara-Rosas,
Amnesty InternationalJose Angel Flores, president of the Unified Campesinos Movement of the Aguan Valley, or MUCA, had been under police protection since March, teleSUR reported, after the Inter-American Commission of Human Rights ordered the Honduran state to protect him from death threats in 2014.
Former MUCA president Johnny Rivas, who hosts a radio show on the local station Radio Progreso, blamed «death squads chasing peasant families fighting for land rights» for the murder.
Of Flores» organization, teleSUR wrote: «MUCA has been on the forefront of alternative food production and economic development projects in the Aguan on land recovered through large-scale land occupations. The movement struggles to strengthen food sovereignty while continuing to demand comprehensive agrarian reform.»
«The situation in the Aguan has been called the most intense agrarian conflict seen in Central America in the last 15 years,» the Latin American outlet added.
Flores was killed in Tocoa, in the northern Honduran department of Colon.
The Spanish-language wire service EPE reported on the details of the attack:
«Comrade Jose Angel Flores was shot dead by four unidentified men when he was leaving a meeting at the collective farm trust,» Bajo Aguan's Colon spokesperson Yoni Rivas said.

He added that another companion, identified as Dionisio Silmer George, was wounded in the same shooting that took place at 6:10 pm local time and died at the hospital of Tocoa, in the same department of Colon.
About 150 other activists have been killed so far in the region, the local campesinos organizations told teleSUR.

The battle between landowners and peasant farmers has led to so much bloodshed that people describe Bajo Aguan, where MUCA operates, as «killing fields.»
«Many illegal mass graves have been discovered in recent years,» teleSUR wrote.
Honduran Indigenous activist Berta Cáceres, who was assassinated in March, also devoted her life to fighting for land rights. Violence against land defenders is on the rise across Latin America, and Honduras remains one of the most dangerous countries for activists in the world.
«Honduras has turned into a «no-go zone» for anyone daring to campaign for the protection of the environment. How many more activists have to be brutally murdered before the authorities take effective action to protect them, or even be willing to talk about this crisis?» said Erika Guevara-Rosas, Americas director at Amnesty International.
And the U.S. continues to funnel millions of dollars in military funding to the Honduran government, despite the targeted assassinations and other human rights abuses.
«We are indignant that in the face of the ongoing and documented violence, repression and corruption involving the Honduran government, the U.S. State Department has certified that it is satisfied that the Honduran government has taken effective steps to improve human rights,» grassroots coalition Honduras Solidarity Network said Wednesday. «This clears the way for $55 million more in U.S. aid.»
This work is licensed under a Creative Commons Attribution-Share Alike 3.0 License
———————————————————————————
by
Environmental Official Shot Dead in Brazil as Attacks on Land Defenders Rise in Latin America
Latin America remains the most dangerous region in the world for land defenders and environmental activists
An environmental official well-known for his aggressive enforcement of deforestation laws in his city in the Brazilian Amazon was gunned down in front of his family late Thursday, city officials reported Friday.
Two men shot the official, Luiz Araujo, seven times as he drove up to his home, local police told the Associated Press.
«[T]wo men fled on a motorcycle without taking anything, leading to speculation that they were paid assassins,» the Los Angeles Times reports.
AP notes that Araujo, environmental secretary for the small northern city of Altamara, had reportedly received death threats before.
The killing appears to have been carried out in retaliation for Araujo's staunch defense of the rainforest.
The Los Angeles Times observes that the conflict between industry and environmental regulations as resulted in bloodshed in the past:
Altamira is located the northern Amazonian state of Para, where environmental crime continues to be a major problem, with landowners often employing violence to silence threats to their business. Journalists, activists, and locals who collaborate with environmental authorities have been killed.
«The government of Altimara has lost a dedicated servant and important figure in the fight for better environmental policies in the region,» read a statement released by Altamira City Hall, the LA Times reports. «Since 2014, he has performed his duties with brilliance and enormous competence and intelligence. He was admired by all.»
Araujo's killing comes only weeks after an assault that hospitalized Goldman-Prize-winning environmental activist Máxima Acuña de Chaupein Peru. She was attacked on her own land by the security forces of Minera Yanacocha, a subsidiary of Denver-based Newmont Mining, whose gold mine Acuña de Chaupe has long opposed.
And as the murder of Honduran land defender Berta Cáceres earlier this year remains unsolved, violence against Indigenous and environmental activists continues to rise in Latin America as undeveloped land is more and more threatened by industry.
This work is licensed under a Creative Commons Attribution-Share Alike 3.0 License
—————————————————————————–
Published on
by
Nobel Hypocrisy as Colombia Marxists Excluded from Prestigious Peace Prize
Breaking precedent, annual award only given to leader on one side of peace agreement, Colombia's conservative President Juan Manuel Santos
The announcement that FARC rebels were excluded from the Nobel Peace Prize awarded to Colombian President Juan Manuel Santos on Friday was met with some shock and outrage by observers who argued it was a «cowardly» move on the part of the committee.
The Norwegian Nobel Committee awarded the prize to the conservative president for his efforts «to bring the country's more than 50-year-long civil war to an end.»
While not naming FARC leader Rodrigo Londoño Echeverri (also known as «Timochenko»), the committee said that the award should «be seen as a tribute to the Colombian people who, despite great hardships and abuses, have not given up hope of a just peace, and to all the parties who have contributed to the peace process.»
«The only prize we aspire to is #PeaceWithSocialJustice for a #Colombia free of paramilitary violence, revenge and lies #PeaceTakeTheStreets.»
—Timochenko
The announcement comes just days after votersrejected the landmark peace accord, though both the conservative president and the Marxist rebel group have said they remain committed to the process.
As Slate columnist Joshua Keating observed, «In past awards given in recognition of peace deals, the leaders of both sides have typically been awarded.» But including Timochenko would have «enraged» those «who see the deal as too lenient.»
The successful campaign against the peace agreement was led by a ruling elite, which included former president Alvaro Uribe and big landowners. As Jacobin«s Ronan Burtenshaw noted on social media after the vote, «Colombia's right is not afraid of FARC, it's afraid popular demands on land reform, resources & trade deals no longer countered by violence.»
While some argued that overlooking Timochenko was a «tactical» move on the part of the Nobel Committee—which specifically said it hoped the award would «encourage all those who are striving to achieve peace, reconciliation and justice in Colombia»—others called it a «cowardly maneuver,» and worse.
International journalists took to social media to voice their thoughts:
In a string of tweets, London-based freelancer Ellie Mae O'Hagan argued that the committee had ignored Santos» crimes and that leftist leaders Timochenko and Cuba's Raul Castro are more deserving of the award.
As for the ongoing negotiations, the Guardian reported Friday:
After promising in the wake of the shock result that he would «not give up,» Santos said this week that a ceasefire would end on 31 October, raising the stakes for a peace deal to be salvaged despite the vote.

Londoño said after the vote that peace was «here to stay,» but the FARC interpreted Santos's ceasefire deadline as an «ultimatum» and ordered its troops, which had been preparing to demobilize, to take up secure positions.

The president met Uribe for the first time in more than five years on Wednesday in a bid to find a way forward to peace.

After more than three hours of talks the two expressed willingness to seek an end to the war, with Uribe—who has long argued that the peace plan gives too many concessions to the rebels—emphasizing the need for «adjustments and proposals» to ensure the deal includes all Colombians.

The deal now seems to hang on whether the FARC will accept tougher conditions for demobilization, perhaps combined with a softening of Uribe's hard-line demands. The rebel commanders have said they will remain «faithful» to the accord.
For his part, the FARC leader wrote on his Twitter account following the Nobel announcement: «The only prize we aspire to is #PeaceWithSocialJustice for a #Colombia free of paramilitary violence, revenge and lies #PeaceTakeTheStreets.»
This work is licensed under a Creative Commons Attribution-Share Alike 3.0 License
 ——————————————————————————-
Chile and the Economic Miracle That Never Was
A fine mist settles on Chile's fishing hamlet of Puerto Montt as the first shift arrives for work at Patagonia Salmon Farming. Water tanks spit gunmetal-gray fish onto a silver table where a pair of workers stand waiting for them on either side, mercifully slicing their gills with one smooth stroke of a fillet knife, before sending them on their way.
RELATED: 
CIA Continues to Cover Up Its Involvement in Chile's 9/11 Coup
Salmon farming pumps roughly US $1 billion-a-year-into Chile's economy, and helps explain why, since 1990, practically no other economy in this part of the world has done better than this country of 18 million people, on a sliver-of-land at the continent's southwestern tip. While the economies of neighboring countries like Brazil, Bolivia, Ecuador and Peru sputter, crash and shrivel, Chile is managing to stay afloat, even in an off-year, by selling more of its fish, fruit, wine and other goods abroad than practically any of its neighbors.
This is what's long been known as Chile's economic miracle. And it has for years been praised by the global elite as the upside of Augusto Pinochet's military coup that rumbled through the capital city of Santiago on this day 43 years ago. Wall Street financiers, Western CEOS, politicians and mainstream economists all point to Chile as the gleaming example of what developing countries can accomplish if they tear down their walled-off economies and faithfully follow Washington's blueprint for prosperity.
But what is perhaps most remarkable about Chile's economic miracle is that it isn't remotely true.
The arc of Chile's salmon industry is a study in mythmaking.
For starters, it was the Chilean government and not the free-market that developed the technology for salmon cultivation for wide-scale commercial use. When the project became commercially viable, the government-funded nonprofit research arm, the Chile Foundation, sold its stake to Japanese investors in 1989. Today, salmon is Chile's second-largest export after copper, bringing annual revenue of nearly $1 billion and providing jobs for more than 100,000 people.
Equally important, however, is that the salmon farming industry is in the process of recovering from a serious outbreak of infectious salmon anemia, or ISA,  which began in 2007.  Researchers say the epidemic was caused by a laissez-faire approach to consumer safety, lax government regulations, and a prioritization of sales.
A new regulatory system has been implemented but salmon is a perfect metaphor for Chile's economy writ large. To put too fine a point on it, the country's economic successes, largely, are rooted in state investment and redistributive economic policies, while its failures owe largely to loosely-regulated capitalism.
When Pinochet's troops stormed the presidential palace on September 11th, 1973, the junta's 500-page economic plan was being printed in the basement of a Santiago publishing house. Convinced that he was rescuing Chile from a communist menace, Gen. Augusto Pinochet put his faith in a coterie of young Chilean advisers who had trained at the University of Chicago's School of Economics under free-market icon, Milton Friedman. Restricting dissidents and union activity, Pinochet's repressive regime handed the «Chicago Boys» — as they came to be known — a blank check to remake Allende's nationalized economy.
Nearly 15 years before economists coined the phrase «Washington consensus» to describe the deregulatory policies promoted by the U.S. Treasury Department, the World Bank and the International Monetary Fund, Chile had installed Latin America's first post-Cold-War template for a wide-open economy.
Pinochet slashed duties on imports, from an average tariff rate of 94 percent in 1973 to 10 percent by 1979. He privatized all but two dozen of Chile's 300 state-owned banks, as well as utilities and entitlements such as social security. By 1979, he had cut public spending almost in half and public investment by nearly 14 percent. He lowered taxes, restricted union activities and returned more than a third of the land seized under Salvador Allende's land reform program.
Monetary policy was liberalized on two important fronts. First, Pinochet allowed «hot money» — speculation on the currency market — to flow in and out of the country without obstacle. And in 1979 he fixed the exchange rate for Chile's peso, requiring the central bank to keep US $1 in reserve for every 39 pesos printed. This kept the bank from merely printing money to pay bills and curbed an inflation rate that had soared to nearly 400 percent annually under Allende.
Chile's economy contracted by 13 percent in 1975, and the recovery that followed was fueled largely by foreign cash, which poured into the country as investors gobbled up utilities and stashed money in Chile's currency markets. The prices of imports fell sharply; between 1975 and 1982, the number of foreign cars sold in Chile tripled. Domestic manufacturing shriveled by 30 percent. Domestic savings plummeted. Wages fell, and the income gap between rich and poor widened by a factor of 50.
By 1982, Chile had accumulated US $16 billion in foreign debt — the highest in Latin America — and foreign investment represented a quarter of the country's gross domestic product. The money flowing into the country flowed out just as easily, to pay debts and bills for imported goods and through capital flight as investors soured on Chile's currency market. The economy had overheated and was now in a meltdown.
With a third of the workforce unemployed and unrest growing, by 1984 Pinochet began to «reform the reforms,» said Ricardo French-Davis, a Chilean economist.
He allowed the peso to float and reinstated restrictions on the movement of capital in and out of the country. He introduced banking legislation, and ratcheted up spending on research and development efforts through the Chile Foundation and other collaborations between the public and private sectors.
Following the 1989 plebiscite that restored democratic elections, Chile began to double down on the macroeconomic reforms just as the rest of the continent was beginning to adopt the very neoliberal policies that Chile was now shedding. Between 1990 and 1992, Chile doubled government spending on health and education, and introduced tax incentives to businesses that provide job training, helping to increase the percentage of Chileans with higher education from 9 percent in 1992 to 16.4 percent last year. The number of professionals in the country expanded 124 percent over that period.
Successive governments strengthened workers' rights, introduced what was at the time the broadest unemployment insurance plan on the continent and reduced from six months to one month the period of time employees can work without a contract. Between 1990 and 1998, Chilean lawmakers increased the minimum wage by 87 percent.
Argentina and Brazil loosened restrictions on foreign cash flowing in and out of their countries, but Chile slapped restrictions on it. While countries such as Bolivia and Uruguay put the brakes on public spending in the 1990s, the Chileans more than doubled public expenditures on health and education between 1990 and 2003.
Other countries cut taxes in the 90s; Chile nearly doubled the taxes on corporations over that span. Brazil and Argentina fixed the value of their currencies — guaranteeing that the central bank would exchange local tender for dollars at a fixed rate — to combat inflation. By contrast, Chile devalued its currency and kept it on a tight leash to protect local industries from foreign goods that gained a price advantage against an overvalued local currency.
«What makes Chile different from the rest of Latin America,» said Chilean economixst Manuel Riesco, «is not that we embraced the free market more than our neighbors. What we realized is that the free market is like a car. There is no doubt that it is the best way to get you from point A to point B. But you have to steer. If you take your hands off the wheel, you will end up face-down in a ditch.»
But Chile's blend of Keynesianism and finance–similar to that in the U.S. that began two years later with the bankers' takeover of New York City's finances–has authored a Tale-of-Two Cities narrative.  Per capita income in the country is nearly quadruple what it is in Honduras but a 2014 Credit Suisse report shows that nearly 42 percent of Chile's wealth is concentrated in the hands of the richest 1 percent.  More than a third of Chileans say they routinely have trouble making ends meet. Chile is the first country to privatize its entire water supply, leading to shortages, and massive protests. Similarly, privatized education has made Chile's per capita educational costs among the highest in the world.
RELATED: 
9/11: A Tale of Two Attacks
So discredited is neoliberalism in Chile that the national joke is to refer to the Chicago Boys as Si, Cago, Voy, which translates to:
I come, I shit, I go.
Link for videos in the article: http://www.telesurtv.net/english/analysis/Chile-and-the-Economic-Miracle-That-Never-Was-20160911-0004.html
—————————————————————————————————————————–
Organizing resistance and advancing for a combative and anti-capitalist new left
Article from homepage continues..
Meanwhile, the left linked with petismo has no answer. The old bureaucratic left just failed and its failure causes hopelessness and disorientation. A part of the new left was tensioned with PT´s false narrative, and the anti-capitalist sectors still have no strength to build a third pole in a national scale. The anti-capitalist left hasn´t even united to defend democratic measures.
Although nearly two-thirds of the population, according to a recent survey by Ibope, defend new elections so that neither Roussef nor Temer stay, there is no pole in a national scale with a mass weight to defend and stir an independent exit amid the impasse that is placed. Because of this, the tendency is that the electoral majority under a third field tends not to be the anti-capitalist left.
As MES (Socialist Left Movement), we have been the pioneers in defense of a way out through the radicalization of democracy, with general elections, vocalized by Luciana Genro, our public figure. We support the vote against the impeachment in Chamber of Deputies led by accused Eduardo Cunha, a common position to the whole PSOL.
"New elections" is the only watchword that could have united a wide segment of people against the impeachment and the reactionary government that is being born.
We have discussed the Brazilian situation connecting to the international dynamics. Since 2013, we have discussed the concept of a "end of cycle" in Latin America, where Brazil has a particular context: the wearing out of the export model, coalition governments, public funding for mega-companies from branches as logistic, works and heavy-civil construction; the process of Bolivarianism, the sharper and more advanced example combining popular uprisings with independent governments elections was part of a more general phenomenon. Unlike the social-liberal governments, as Lula/Dilma in Brazil, the Ks in Argentina or Ollanta Humalla in Peru, those governments – under the Chávez's command, but also Morales in Bolivia and Correa in Ecuador – played a progressive role to proclaim new constitutions, the extension of direct democracy and popular participation, in addition to a rights agenda and achievements for the working class.
Given the failure of the hegemonic model by the São Paulo Forum, the continental right has pushed a turning point towards a restorative line in a claimed to be modernizing feature, as exemplified by Macri in Argentina.
In a more general level, the world is still marked by the economic crisis and the crisis of political regimes – both in Europe and the United States. Deep immigration crisis points the most dramatic contours for the social face of this combination of crises.
We do not want to deal with the international theme in this document, we just want to point out its most general terms. The crisis exposes the nature of political regimes – they have the austerity program to the economy and run on major corruption schemes, as revealed in a small scale with Panama Papers.
Such contradictions generate outrage movements that seek to challenge the lack of democracy and new economic course, which nourishes the foundation for the construction of intermediate tools, left the traditional formations that were majority among the working class and youth in the twentieth.
The main expression of this process is the emergence of Podemos in Spain, but also the votes for the Portuguese Left Block and the left in Ireland, in addition to Corbyn's victory to the headship in the English Labour Party.
In the United States the Bernie Sanders' campaign surprised with its wide mobilization and victories in several states at the Democratic Party polls against Clinton revalidate the thesis of the new phenomena that move forward from the social to the political, creating innovative training based on youth and social movements that were part of the open cycle of struggles with Occupy and BLM campaign. It is worth mentioning that after a period of labor movement reflux and commotion around the national unity after the Bataclan terrorists attacks in 2015, French youth is now back on the scene and carries a resumption of struggle rise up against the new labor code, organized through assemblies on squares, a movement known as "Nuit debout" or in simple translation, "standing up night".
It should be noted that the world is moving with all of its contradictions. The victory of Labour Party in London against the Tories islamophobic campaign, despite the sabotage made by Blair´s wing of the labourism, becomes important. Although Sadiq Khan, the new mayor, is not directly aligned with Corbyn, the election of a Muslim in the main European city in a period of crisis and turbulence is a sign of search by the masses for left alternative.
Oxygen in the world is also sought in the democratic uprising of Iraqis, in the powerful reactivating of South- America student struggle, in the high school marching resurgence in Chile, in the occupation movements in Paraguay which overthrew the minister of education. The budget cuts to university can move the Argentine student movement, which has been out for a long time at the national scene.
We have been saying in our documents and resolutions that the scenario from 2015 would be marked by unpredictability, which has been confirmed. Only now the bourgeoisie begins to define an exit to stabilize the regime and the crisis.
We want this document to arm our orientation in a transition situation between the new illegitimate government of Michel Temer, its prospects, and municipal electoral dispute, which can be an expression of popular indignation.
April 17: the act of the regime general crisis
The vote on Sunday, April 17, the Chamber of Deputies sealed Dilma Rousseff's fate. The impeachment was opened by 367 against 167 votes. This was a decisive chapter in the political crisis of the dying regime of the New Republic.
Millions watched the real circus of horrors, where the parliament raised their demoralization, due to the depoliticization and coarseness of politicians present there. A sampling of how "small politics", according to Gramsci, dominates the national parliament, gaining ground in acronyms that were essential to the PT government strategy, such as PR, PRB, PSD, PP, PTB and PMDB. From those acronyms came the freak show seen on 17 April.
As put Luciana Genro,
"The portrait of Brazil's crisis is that we have had a historic session of the National Congress headed by a white-collar criminal, a gangster, as referred to him Mr Glauber Braga, our combative deputy. It says everything about this Congress."
The hard truth is that PT and Dilma created the "crows" which later ripped their eyes.
The June 2013 uprisings fractured the regime, opening a new political stage in national life. We return to the document presented at the special issue for the V Congress of PSOL of Esquerda Socialista magazine, pointing the meaning of June as:
"A mass contestation movement of the bourgeois regime, an outbreak of hundreds of thousands of young people in politics that marked a qualitative change in the relationship of forces between classes for the social mobilization of the people. For those who said that the Brazilian people had no will or mobilization capacity, the uprising of June was a denial. June 2013 broke the rules. So we'll have to re-discuss June, because it was the moment that broke the regime, which proved the wearing out of the regime built since the end of the military dictatorship, which hasn´t developed farer to the left because of the absence of a left alternative to the masses."
Dilma and her (now arrested) marketer built a campaign profile evoking the "spirit of June" to win the election in 2014. She promised not to withdraw rights and deepen achievements. She promised and did not delivery. Dilma / Levy plan deepened the recessionary adjustment and condemned millions to a rapid deterioration in their living conditions. This blatant swindle was a key point for the mass disruption with the government in the most significant sectors of their own social and electoral base.
The criticism about the regime gained different forms and vectors. The multitudinous demonstration on March 15, 2015 was one of them. The middle class demanded the departure of Dilma, directed by an invitation that was fueled by the "new right" in social networks, supported by key actors from the right, constantly stimulated by Globo Network. We define these events as a "sham" compared to June. This demonstration attracted the sympathy of millions, some of them among the youth and the working class, building a series of Sunday-acts as pioneers in the campaign for Impeachment.  The notion of simulacrum proved by the relations of these events with the fundamental institutions of the regime as the ideological apparatuses – frank and open support of Rede Globo, the most conservative magazines and newspapers as Estado de São Paulo, Veja and other media – and the repressive apparatus such as the military police fraternizing with some protesters. Strident portions of the extreme right have grown in this environment, as a result of the failure of response from PT and most of the old left. After years of dispersion, the hardest right galvanizes a spokesman, pro-dictatorship, against human rights, women, blacks and the LGBT community, in the figure of Jair Bolsonaro. The speech of some fundamentalist sectors (which left the governing coalition) within the evangelical bench also grown as an auxiliary line of the extreme right.
This environment settled the social base to take the next step: a reaction to move to the streets mass sectors in favor of a more bourgeois solution. With This reaction had mass support, guaranteed by the rejection of PT corruption: it was the social foundation for the defense of impeachment.
The Lava Jato Operation, as defined in our April 2015 document, brought new ingredients to vent popular anger, baring business that political and entrepreneurial caste were doing in the shadows for the latter years.
This environment provided the fundamental change in the plans of important sectors of the bourgeoisie, after the end of 2015: from the pressure towards a fiscal adjustment coralling the government, to the line of a parliamentary overthrow. The December decision taken by the Supreme Court put in suspension the possibility of impeachment. However, the unpredictable dynamics are imposed: the bombastic denunciation of Delcídio Amaral, no less than the government leader in the Senate and former leader of the PSDB, precipitated the political disarray, leading most of the bourgeoisie and the media to make use of the "final solution."
The bourgeoisie no longer bet on Rousseff as able to manage the country, as has been exhausted the classes pact and the economic model adopted in the last decade. It was the end of the coalition in order to a "managerial state capitalism," in which BNDES financed the expansion of the presence of private mega-companies of logistics and construction – the contractors' cartel, fundamental basis of the alliance between PT and PMDB, with some minors parties whose gear was guaranteed by illegal financing schemes.
April 17 also showed PT´s low resilience capacity. It was a crushing defeat of its strategy. PT did not summon mobilizations for the previous Friday, relied on the recomposition of its parliamentary base proposing material cooptation for more physiological parties. Lula commanded this operation directly from a luxury hotel in Brasilia. It was the histrionic Sílvio Costa (PT do B-PE) who vocalized this strategy. That is,  PT deputies´s lack of haughtiness of is explained by the size of the government's defeat, stabbed by its last fifteen years priority partners.
The impeachment was a reactionary change
We set the impeachment as a reactionary measure to give possession to Temer and impose a transitional government to build a new "standard" of normality in political and social relations. Therefore, we stood for the resolution in the V Congress of PSOL (December 2015) that guided the vote against the impeachment and already made reservations to participate in acts of government protection.
We didn´t define the "coup" as a semantic issue. We are against making comparisons with 1964 as several times the media and pro-government media did. The construction of this narrative was instrumental to the defense of the government, mistaking it for the general defense of "democracy". We revisit the controversy established at that time with sectors such as Carta Capital magazine, which stamped on its cover a headline that claimed Brazil to be living a new 1964, abusing the concept of "coup" and distorting history in a dangerous act of desperation. As writes Charles Rosa,
"The right wing of opposition movements to overthrow Dilma Rousseff are absurdly opportunistic and without legitimacy, in large part because we already know the character of their spokesmen and articulators. They are the pot calling the kettle black. But such moves so far do not constitute a "coup" in the strict sense and do not change qualitatively the "rules" of the class struggle that is being "played" in recent years in the country, (As an astute internet commentator noted, the true "Fla x Flu" is "rich x poor"; "PT x Globo" is one more training game between holders and junior of the same football club). Be aware that implies not to adopt postures that can be instrumentalized "in the name of an abstract democracy" by "political sector pro-bourgeoisie" soon to be removed from the government, although no one in their right mind has the courage to say an unconditional ruling today."
There wasn´t even a Honduras type of coup, as some have also stated. In the case of Zelaya´s deposition, there was a fierce fight in which the military surrendered and deposed the President at his home and Zelaya stayed for months at Brazil's embassy, as an exemplary gesture delegitimizing the coup government.
What existed was a reactionary maneuver, headed by a sector as or even more corrupt than PT (such as Cunha and Temer), supported on the former government's parliamentary base, which, changing sides, consolidated  Temer´s, PMDB´s and the majority sectors the bourgeoisie´s maneuver. There was no qualitative change in the regime. There was not a "coup". We can define as a "palace coup" in which the elected vice-president deposes the President through a process without any link to the responsibility for crimes in the case of tax pedaling, taking advantage of the erosion of the parliamentary base and public support for Dilma.
What exists is a new normality in the regime: it will now be easier to take rulers when the local bourgeoisie wants and when the ruler has no parliamentary basis. The pathetic argument of "Tax Pedaling", which imposes no liability crime will serve as an iron cage for any government that wants to break the limits of the Fiscal Responsibility Law.
We will denounce Temer and those who made the impeachment  maneuver to increase attacks on people, but also denounce PT for having allied to them, for becoming corrupt, leaving to be left long ago (though the people does not think so, which is why the whole left is being questioned). PT taught to trust the bourgeois regime as if this regime were respectful of the vote and possible to achieve real change. PT was betrayed and dragged up by the regime in which deposited all its strength, refusing to build any real participation alternative.
At the pinnacle of the June Days, Dilma shelved the idea of giving powers to a national constituent assembly as part of a political reform and give "voice to the streets", a rhetorical position that didn´t last 24 hours. Attending Temer´s request, she backed off the ideia of giving powers to a national constituent assembly to follow his rite of "governability" in alliance with PMDB, PP, other physiological parties which only serve corporations. Towards the people on the streets, Dilma offered on national television a pact in anticipation of her electoral larceny, even before the 2014 campaign.
It was only because of its adaptation to the regime that PT was accepted winner of the 2002 elections. The Letter to the Brazilian People, written by Lula was not only symbolic, but it was the trust certificate from the PT in the institutions that now it accuses of giving a "coup"; PT has been integrated to the system.
Since the climax of the crisis, we haven´t passively watched those changes. We are among those who raised the need for a third pole, as most urgent task, to avoid polarization and the announced defeat among those who exchange caresses and blows in the National Congress swamp.
We urge the need to build a third field that should not entrench the government in defense of the flag of "democracy", as the majority sectors of the government's defense didn´t bet on mobilization to defeat the impeachment.
It is significant that Rousseff and the PT have chosen Jose Cardozo as spokesman in the government's defense. The same minister who acted to dismantle June and the fight during the World Cup, articulator of the approval of the anti-terrorist law. As a gesture of surrender, it should be noted how the discourse Rousseff at the UN was revealing. Rousseff lost the greatest opportunity to denounce the "coup", backing not just because a tactical problem, but above all because she is part of bourgeois democracy and did not question it beyond discourse. Dilma was categorical in saying to the world that we live in a full democracy, directly in their words, a "thriving democracy."
The struggle for general elections was the only option with range of masses. An opportunity to dispute the conscience of more than two thirds of the population which pointed diffusely for this solution as the most reasonable for the country's crisis. This responds to the specific needs of the mass movement and not to the vanguard confusion attracted by PT´s and its apparatuses´ narrative.
The biggest limitation to PT and its satellites is to be part of the regimen. Even if PT was in the opposition with some braggeries, we do not agree with the hypothesis that the PT can indeed radicalize against the future government, including being part of its strategy to ensure that Lula is a strong card to 2018. PT´s center is to build a social and political front – in the mold of Uruguyan Frente Amplio – to reduce damage to the Party's image, with Lula's head, enunciating "happy 2018". Attorney Janot´s statements complicate this strategy because Lula is increasingly exposed to allegations of corruption.
Michel Temer as restorative proposal: new government perspectives
The objective of most of the bourgeoisie is that Temer complete Dilma's mandate – with support of the bourgeoisie and relative reduction of the political crisis and therefore uncertainties. This will lead to an improvement of the economy for the capitalists, not for the poor. That is, under the banner of stabilization, Temer must operate with skill the structural changes that he needs to impose. He already has the acceptance by the bourgeoisie to recover investments and open new markets for new sectors that see in Brazil new opportunities.
The attacks on the civil service will intensify. A much larger scale than the PT government. This should be one of the hallmarks of the new government PMDB and allies.
The attack on the "half-price economy," as called by some bourgeois commentators, will begin around the edges, preparing the toughest attacks later. In addition, there is pressure to accelerate the pension reform.
Pension reform is a measure that had been announced by Dilma through her Minister Rossetto.  This is pointed out by World Bank reports as "major reform" to ensure the closure of the public accounts, further penalizing workers. The pension reform of Lula in 2003 was one of the first symptoms of how the PT and the bourgeoisie were willing to attack rights and historical conquests of the Brazilian working class.  With the same fury, Dilma approved with PT vote in parliament, even in 2015, restrictions on unemployment insurance, pension for death and sickness. Temer is suggesting to go all the way to pension reform with a minimum age of 65 for men and women.
The Temer program comes from two previous elaborations: the documents known as "Schedule Brazil" and then, in more final version, "Bridge to the future", voted as a guiding document of the PMDB post Dilma.
Their main proposal is to build an occasional fiscal liberalism, undoing the constitutional counterparts aimed to social areas. That is, back off the investment in key areas of health, education and security. The freeze on the civil service financing, already tested by Dilma, must also take more aggressive forms. There is also big cuts in the funding for research, education and extension, making public universities one of the most attacked sector of the "bridge".
Temer has made clear his intentions. "The State shall transfer to the private sector all that is possible in the field of infrastructure." His initial proposal of "notable government" has been resized to meet business community to his parliamentary base.
The issue of privatization, from the hole of the state where the answer to the "Petrobras crisis", will be the expansion of opening to private capital. It would be ironic if it was a national tragedy that the PMDB was, along with sectors of the PT, the party that more pillaged and shared influence in Brazil's largest state, now offers as privatizing solution thereof. The pace of privatization will be accelerated and extended with great banner of Temer government – the normalization of the investment and the recovery of investors will come around, as the main writers of the new government bet.
Temer called Henrique Meirelles, a bourgeoisie henchman – and always good to remind he was also Lula's – to give cohesion to his plan. The agreement with the PSDB is the other key to stability. FHC and part of PSDB's headship have stated the obvious: to join the government as a guarantor of national unity idea. One can not underestimate the alliance of Temer with the union bureaucracy linked to Força Sindical and its satellites.
Meirelles should carry out a plan to deepen the adjustment measures and attacks on workers' rights, with the necessary drive by the bourgeoisie and the media. The new economic plan may take up the idea, expounded in the theses of the "Bridge to the Future" that negotiated prevail over legislated, burying even more historic achievements of the Labor Code.
As Temer will respond to his parliamentary base delayed rights and customs issues? It is essential to monitor the steps that this new joint government will take, because we have a dynamic of struggle and leadership of women, LGBT's, Black and indigenous in recent years that may clash with conservative character measures the Temer may designate.
A flagrant contradiction in charge of Dilma impeachment process, the political weight the accused Eduardo Cunha is another real problem for the bourgeoisie and its way of governance.
But such stability can not be taken as absolute. Until Temer reach a breather in 2017, he will have to cross several turbulences, as the IMF report predicted "3.8% fall" in 2016 and confirmed the "worst recession of the century."
Temer has in his favor, in addition to wide arc of bourgeois support, a broad parliamentary basis. However, there are many contradictions in the new government set as part of the adjustment plan. We include:
PMDB is the largest party involved in Operation Lava Jato
The dispute over the tax increase as the CPMF, added to the tax issue, in particular the crisis of state debt;
Questioning the legitimacy of the Temer government; Temer's popularity is around 8%;
The confusion that can be caused by the release of energy with sectors that still barred social struggle, now located in opposition
The greatest weakness of the new government is its implication in the OLJ, with unpredictable consequences. This is the fundamental contradiction for the future of Michel Temer.
The new president knows all these contradictions and will seek to undo them by adopting a policy that combines composition / cooptation with coercion. His dialogues with the trade union bureaucracies are right signals. He will blackmail the other union sectors with measures such as the end of the union tax. On the other hand, he will not hesitate to use the "hard" laws that Rousseff did vote for her government, as the Anti-Terrorism Act and emergency measures, taking advantage of the completion of the Olympics. In short, the Temer strategy is to build the feeling that we are in an upward dynamic: the worsening of today would propel the improvement tomorrow.
There is a serious danger of backsliding in the institutional field, where Temer using the mainstream media and the rejection of PT may impose a reactionary constitutional reform, reducing the space of the PSOL and left with electoral laws even more draconian and strengthening more repressive aspects of current legislation. This hypothesis depends on the correlation of forces and the left weight to resist Temer government. Regarding the barrier clause, we will refer to this later.
However, real Brazil's problems will follow and swell. The social crisis has in Rio de Janeiro a laboratory: the health crisis, financial shambles, paralyzed public service and the eve of the Olympics. The fall of the bike lane increased the ranking of deaths in "Olympic" public works: 13 deaths have occurred so far, 11 of them in accidents. Chronic problems should also follow across the country, no response so far to the devastation caused by Mariana tragedy or ZikaVirus epidemics.
The struggle for hegemony in the new cycle
The new political reality of the country will follow marked by the search for an alternative. The landing of the PT in opposition indicates that Lula will try to realign his space to regain ground in the mass movement.
Despite growing as a result of the failure of PT, it is difficult to build a strategy in PSOL. This is expressed by the fact that PSOL was not part of the construction of a third field in the "hot" period of political crisis.
The line of general elections would give sense a political field that escape the polarization between "stay Dilma" and "out Dilma."
Our position helped to build important bridges with personalities who have positioned themselves for new general elections. This also brings us to the social base that relates to Rede (Marina Silva's party).
PSOL stayed in an intermediate place when it chose not to bet on a mass campaign for new elections, as did Marina, for example.  On the one hand, the combative stance of PSOL parliamentary group won the respect of many sectors; on the other hand, it increased the risk of non-detachment to PT, as the case of PSOL and Intersindical sectors who participated in the act with Rousseff on 1st May, or acts that shared stage with Lula.
The same Lula who said the need for a new pact, a new "letter to the Brazilian people", demonstrating that the polarity against the alleged coup was a rhetorical piece to push for a rearrangement over which keep fit and leave Lula unpunished to compete in 2018. His goal is to dispute on the left the sympathy of sectors that operate mainly in Brazil Popular Front.
We think this discussion is important, not only to judge the past, but to think of the Party's action in the future.
PSOL now has a great opportunity before the municipal elections. A chance for the party to be, objectively, a third field, away from the right and the wreck that meant the left related to Rousseff and the PT.
The fundamental risk of those who uncritically embraced the drive line with government sectors was not separate from the PT and its project; and consequently defending "generally" the fundamental institutions of the regime. The defense of our precarious and unjust democracy under the argument that it was the only possible defense. Renouncing the demands of the streets in June and then the demand for real democracy.
It is true that we will not give up the defense of a renewed left, democratic and combative. Therefore, we must discuss PT's strategy and draw lessons for the development of the PSOL.
The challenge is to relate the PSOL's strategy as a fight that combines street action with positions of power, pouring new democratic instruments and a new institutional framework. The Party should seek to intervene in this new framework, seeking to avoid identification with the PT.
Marina earned points in the polls when defending new elections. Unlike the pro-government sectors say, Rede was the alternative that grew to society and not the most reactionary sectors.
Rede appears with big electoral chances in 2018. At the same time, the party is weak organically because it does not intervene directly in the mass movement. The division of its small bench in the impeachment vote is also a warning on the difficulties of the heterogeneity of its composition.
However, the Rede managed also a good location adjacent to the PSOL in representation against Cunha.
In this contradictory scenario, we reiterate our strategy. We defend the legacy of left, but we do it in a new form.
The dispute of June inheritance as a popular juvenile uprising, symbol of a mass movement independent political action. Only with a new "June" we can build a new institutional framework.
Opinion polls made by researchers from USP and other universities about social and political composition of the acts of 13 and 18 March conclude that there is massive weight for progressive measures in society, in both rallies, diametrically opposed to their meanings. The strength of ideas such as that the state should provide health and education as priority; the free pass in large cities; the civil rights; among many of the progressive agenda; It indicates the space to our intervention.
The struggles continue: scattered, but radicalized
There is no centralized rise of struggles able to mark the country's situation. The lack of a clear pole for social struggles prevents widespread outrage can overflow.
The independent trade unions and combative further demonstrate political failure and weakness of social insertion.
This difficulty, added to the fact that the vanguard is divided, puts the impossibility of a centralized action and offensive of the mass movement at this conjuncture.
The ongoing struggles and conflicts should multiply. The trend is that the struggles follow dispersed and radicalized.
The battle of the civil service against the installment of wages and the scrapping of public service conditions is present in several states: Minas Gerais, Ceará, Rio de Janeiro, São Paulo, Paraná, etc.
The problem of state debt makes up the attack that governors have imposed to the servers. Under the justification that the cash is broken, they chop wages and attack more and more civil servants. That is the reality of many states.
Rio de Janeiro is the most advanced point of the dismantling of the public service. The Pezão governor is away for health reasons, a strike in most of the government offices complete the scenario. We need to monitor not only the latent social situation, also the real role that can play the PSOL; and the unknown factor of the Olympics.
The youth has also given shows of force, with a recovery out of the traditional directions: the entrance of the secondary school students, with the method of school occupations, thanks to the victory over Alckmin in December 2015, a direct inheritance of June 2013. There are several states where registered movements of school occupations. Rio de Janeiro has dozens of occupied schools as a banner in support of education; São Paulo returns through technical schools, with a nourished and combative vanguard forged last year. The scenes of the violent repossession of Centro Paula Souza, through a high-scale police operation, were reported throughout the country, showing secondary school students' willingness to fight. It is also remarkable Ceará public teachers' strike, which has been combined with school occupations – there are almost 30 – enthralled by high school students facing the authoritarian PT governor Camilo Santana.
The slogan "occupy and fight" is a demonstration of radicalization and collides against the regime. It is a leap in the consciousness of young people and reflects June 2013.
The struggles of women, black men and women, the LGBT community should also follow. And environmental struggles as the wide vanguard formed to condemn the Mariana disaster, which occurred six months ago.
Demonstrations and conflicts for housing, popular demands, among others, should also follow.
The industrial labor movement has been hit by the problem of layoffs, closing vacancies in various industrial centers of the country.
Governments will intensify repression. The bourgeoisie will want to normalize the repression by instituting force measures such as the expansion of penalties for those who want to protest. The siege to the entities and popular organizations through the courts will be expanded.
The big question is to overcome the difficulty of an alternative organizational pole with authority and call capacity.
In addition to the fights, we must boost union compositions and anti-bureaucratic tickets, to extend bridges and syntheses with new union vanguard sectors that are beginning to emerge; several union elections demonstrate that, with the crisis of the apparatuses and insufficient combative left. We still have several important union elections this year.
The best way to act at this conjuncture is to support concrete struggles and demands of the people and youth in all its dimensions; participation in the initiatives that protect the unit around concrete issues, wage campaigns, housing defense.
We need to be attentive to the youth entry with more vim and vigor in the coming political events in the country. And we need to keep up with functionalism and wage campaigns of the heaviest categories, industry and the service sector.
We need a plan of fights that can organize democratically in the workplace, study and housing converging for a day of protests and struggles with the rights of defense staff and an independent exit to the working class and youth.
The investigation on the castes must continue: we defend a democratic solution to the political crisis
We have argued that Operation Lava Jato (OLJ) must continue. At that time, it will not be supported by anyone. And it is this which can still destabilize the domination beyond logic resistance with insufficient force at this time to prevent the rise of a government Temer, but can help prevent the normalization of domination. For this reason it is so important to support OLJ and the resistance struggles against the fiscal adjustment.
The landmark is that for the first time the powerful lords were imprisoned.
There is an ongoing struggle between the continuity of the OLJ and a great covenant to smother it.
Virtually all the establishment parties are in the sights of Lava Jato. It is necessary to defend the continuation of Operation Lava-Jato. So we hold that the left should boost broad supra-partisan and civil society committees to the OLJ is not interrupted.
The defense of the fight against corruption will be a key dividing line to dispute the opinion of society. As we played this speech is what can link us with the mass movement, fed up and angry with the varieties. It should be borne policy to remove this flag in the hands of hypocritical and moralistic right.
Therefore, it is necessary to build a global solution to the crisis. We have to act and have policy on a whole period. The municipal elections will demonstrate the need to combine the struggle for a democratic and radical local program with the struggle for general solution to the crisis that has been dragging.
Our policy must focus on the link between the struggles for popular demands and youth, with the defense of continuation of Lava Jato and such a solution that involves the defense of general elections.
We will continue encouraging the campaign row over new elections within the whole Party to develop the leftist opposition to Michel Temer with a democratic appeal.
Along these general line, we support the struggles and support some flags and tasks – with democratic axis – for the period.
– Out Temer! General Election now!
Prison for Cunha and all corrupt! Cassation of all politicians involved in corruption schemes. Punishment for corruptors, lobbyists and companies; confiscation and return of public money; Operation Lava-Jato should follow. It can not be stifled or stopped. As well as the question of the school meals mafia.
– Against adjustment and economic plan Temer. Defense salary, employment, housing; against budget cuts in health, research and education. Down with the interest rates.
– In defense of the civil service. Against the dismantling of public services by state and local governments
– For the immediate audit of the accounts and the Union's public debt Audit of state debts; against the installment of employees' salaries; a new federal pact, an emergency plan to ensure the payment of wages in the states.
– The taxation of large fortunes / dividends;
– For more rights! In defense of the rights Womens, the LGBT community, Black, etc.
As part of the articulation of these slogans, besides the circumstances, we advocate the need for a republic, new institutions, with a National Constituent Assembly of popular character.
The 2016 municipal elections are the major challenge for the PSOL
PSOL has been working and gaining weight mass, occupying the space left expanded in June and now the end of the PT cycle. However, despite the national unity, PSOL know different relationships with the mass movement, reflecting the inequality of their relationships and experiences.
We can summarize as follows: there is a first experience in Belém-PA, where PSOL replaces PT, because Edmilson Rodrigues was already PT's main expression, and now is PSOL's. Second, the experience of Rio de Janeiro, where PT was liquidated on 1998 and never rised again, although PSOL, with the exception of some leaders such as Chico Alencar, is essentially formed by new leaders who were not leaders in PT. Freixo was projected as leader of the democratic struggle against the corrupt scheme of militias, gaining prominence in the electoral race in 2012 and today is a reference to massive sectors of the carioca capital. And thirdly, where PT is strong, because of the existence of the apparatus and leading on the left, as in the Rio Grande do Sul, or because the apparatus and the control unions, such as SP. In the capital of these states, nevertheless, PSOL disputes with force trying to be the hegemonic force or at least a majority on the left. In Porto Alegre even harder by the massive leadership of Luciana Genro, who was an emerging leadership in the PT and founded the PSOL, especially over the years and building a party of intervention.
In São Paulo there is a new framework, where PSOL has a chance to get out of marginality with the Erundina's candidacy. The first survey where she appears as a candidate indicates almost 7% of intentions to Erundina. A huge change in the context of São Paulo PSOL.
PSOL still appears as an alternative in various cities such as Natal, Florianópolis, Fortaleza, Salvador, Recife, to name a few capitals; but also with real chances in Niteroi, Sorocaba, Nova Friburgo, where our parliament members compete for the mayor chair with the support of popular sectors.
Let's have a debate about the recovery and alliances and relations with whom the PSOL and left must bet.
A part of the PT and sectors of Popular Brazil Front has defended a line of "embrace" the PSOL, giving a garment of social movements to a leadership that is an apparatus whose recent history of class collaboration led to a part of the population mistook the name the left with corruption and partnership with contractors.
PSOL has a strong history of opposition to the PT. But there is a sector of the party, an exposed pro-PT wing, represented by SP union sectors and a part of the collective Rosa Zumbi, talking about "refounding PSOL" and argues for an enthusiastic alliance with PT in the first round of municipal elections.
We will fight against this perspective because the own electoral success of the PSOL will be conditioned by their ability to get away from the old political caste and to support the new social and political sectors that are in dynamism and with new ways of doing politics.
This is the challenge of the PSOL. The search for bridges and a radical democracy program for cities, which revolutionize the local structural, with a "common" character to define the radical democratic measures – with the end of the party bureaucracies privileges, transparency and participation as a rule and method of the key decisions, dialoguing with the civil service and the whole people. The challenge to present a program to the urban crisis, transport, public violence, unemployment that is credible, participatory and radical.
2016 will be a great test for the whole PSOL
In Porto Alegre, we are in a critical campaign. For the first time, we have real chances to win the electoral race and build a local power pole in our direction.
Porto Alegre, as you know, is a city reference for the whole of the global vanguard. Less than two decades was designed as an example of participatory democracy and world space because of the World Social Forum.  The city carries a huge historical legacy. Recently, Porto Alegre anticipated part of what would be the June Days, where a multitudinous mobilization of youth defeated the proposal by the city to raise tariffs transport, in April, so two months before the explosion June in Sao Paulo. And on that occasion, there was a particular combination, the action of the mass movement with a PSOL policy: the bench Party councilors in the capital won the legal case which led to the return of the rate to the previous price.
The party will have significant applications in cities such as Pelotas, Manaus, Santarem, Sao Goncalo, Viamão.
An election victory, with the expansion of the absolute voting on the party and representation in city councils, would be a step to overcome the gag law or any new barrier clause.
In 2018 the gag law will impact for the second time, but with more strenght. This step of the bourgeoisie is one of the hypotheses to stop any alternative arising out of the regime.
The law of Gag was working to stabilize the regime and to marginalize the left and reduce the institutional of left pressure on the regime. Who was the articulator of the law? Eduardo Cunha. PSOL campaigned for the law was not passed, articulating with part of the political superstructure. Despite calls from the PSOL, the coup against democracy that the law promoted Cunha, Dilma sanctioned, and the law can now be used against the democratic right of the debate. These are the steps to prepare the increased exploitation of workers in general and the defeat of the civil service in particular.
But will the reducing the institutional space, increase possibilities of explosions, protests, space for unpredictable extra-parliamentary action? It also increases the difficulties of the left, though can have a positive effect by reducing the space of opportunism. We have to shuffle these issues.
We must prepare ourselves for the battles to come
There is debate in society. The difficulties to put on foot an alternative with mass weight are the difficulties of historical path of the labor movement, women and youth.
We are preparing for the resistance situation to Temer government and to present real alternatives to the municipal elections. Collaborative sites like "If the city were ours" in Rio de Janeiro and "Share the change" in Porto Alegre begin to make the debate on city project with a wide vanguard, beyond the PSOL itself.
Along with that we do not lose sight of two strategic tasks: the constant support for the ongoing struggles and the need for reorganization of anti-capitalist and revolutionary forces.
(*) National Coordination of Movimento Esquerda Socialista/ internal tendency of PSOL.
9 May, 2016.
————————————————————————————
Media Wars: The Role of the Left When Venezuela's Imperfect Revolution is Under Attack
(Archives)
One of my deepest reasons for respecting Chavez was his way of speaking sin pelos en la lengua – without hairs on his tongue – directly, clearly, unafraid of admitting to problems, challenges, and his own humanity, right down to his toilet needs. He said the hard things, he stood up to the media attacks with sincere and pointed questions rather than abuse. He was known for talking a lot because there was a lot to be done and it had to be discussed in depth, not superficially. That is what we need to do too, especially right now.
As the right wing and the rich, conservative, boring white men elites make some painful gains in Latin America, and as Venezuela's sifrinos (brats, or privileged conservative kids) call for coups and burn medicine facilities, the English language mass media has suddenly been uncovering an apocalypse of dying babies, caused of course, by socialism.
Over the last week or so we've seen Dying Infants and No Medicine: Inside Venezuela's Failing Hospitals from the New York Times, Radical tourists have been deluded pimps for Venezuela from the Guardian, In Venezuela, God Does Not Provide from the New York Times, Congratulations to Bolivarian Socialism: Venezuela Is Now the Country with no Coke from Forbes (which doesn't seem like such a bad thing really, but the article of course blames the "idiot economic policy" of Chavismo), «We are like a bomb»: food riots show Venezuela crisis has gone beyond politics from the Guardian, and more.
The articles blame it all on Chavismo, socialism and Maduro, without bothering to reference any context or to recognise that the rightwing have some power and therefore a level of responsibility in Venezuela now. Nor do they care to admit that like all countries, Venezuela's economic situation has structural, economic and historical causes. There's also the minor detail that things were consistently improving in Venezuela, right up until the time when Chavez got sick and the right wing went on the offensive.
Then there are oil prices, what I see as some serious mistakes by Maduro, the role of the grassroots and workers (which of course the media is utterly oblivious to), and more. And the likes of Nick Casey working for the New York Times, going around finding dislocated sad stories, without noticing anything else, and without being aware of the politics behind the drama: for instance, that the hospital he wrote about as falling apart is actually run by the right wing.
Not to mention that the media's manufactured apocalypse claims to show that socialism doesn't work, but increasingly disgusting, genocidal global inequality doesn't seem to show that capitalism doesn't work.
Those in solidarity with Venezuela, who also need it for hope and inspiration, may feel tempted to counter all this by recalling the gains of the revolution, by noting the wonderful things that are still blooming despite it all, by reiterating the role of imperialism and by saying things like "Venezuelans aren't going hungry." And while most of that is fair enough and useful, it's not the whole truth. Some Venezuelans are going hungry (but not starving). The majority of people in Venezuela have spent around three years now stressing on a daily basis about obtaining a variety of basic foods. It's important to recognise that, in order not to deny the suffering of the very people the left is meant to be in solidarity with.
The best way to counter the media war on Venezuela is to do what they don't do: offer in depth, contextualised, critical coverage that helps people who aren't there to understand what is going on and to learn from an extremely complex and difficult situation that a revolution under attack is facing. Many on the left feel it's not their place to "judge" the government and grassroots, which makes sense, yet to not talk about the problems also means contributing to a distorted picture. We can grow out of mistakes and failures but only if we understand them – and that sort of criticism is something that many in Venezuela, doing the hard work, are actually craving.
The point of this isn't to say that people on the left lack discussion about the situation in Venezuela, or that the response is always denial, because it isn't. Rather, I want to emphasise the political importance of a critical understanding over a romanticised one of the revolution. And the importance of this in any public response to attacks.
To do otherwise is to lose touch with people and their reality and needs. Without a complete understanding of the reality, it is hard to defend it properly. A critical analysis is necessary to learning, and to being the trusted and respected authority on the situation. Otherwise, that space is ceded to others, and in the absence of holistic information, rumours spread and people make up their own truths, or stop reading or listening altogether.
And in this analysis, the views of foreign academics who can really dissect the forces at play, are important, but not enough. No amount of books completely prepares people for the intricacies of organising a communal council, for the real life obstacles to making a commune work, for the psychology of insecurity, for the complex institutional funding networks, for the many layers and sides of bureaucracy. Those who have been fighting this hard fight in Venezuela for fifteen years or more should have more of a platform in the media, and in left forums, and should be taken much more seriously. Though many don't have PhDs, their experience on the ground, their 15 years or more of elevated political consciousness and having daily political arguments in trains, on the streets, and in pubs, means their political acumen is vast. They are the ones in a position to point out if they are hungry or not, as well as tell us what the situation really is.
Venezuelan alternative media activist Jessica Pernia said she feels angry at both the private media coverage and the way some on the left are responding to it, though she focused her comments to me on the media situation inside of Venezuela.
"On the one hand we have a media platform consumed by war propaganda, and on the other side, the media is consumed by administration propaganda – a kind of ferocious wolf and innocent and naïve red riding hood."
It's a choice, she elaborated, between the "cocaine media" of NTN24, CNN, or Spain's ABC, and Venezuela's public media which depicts "a country of delightful things". The private media has "very specialised technology, that makes it almost impossible to counter their lies and answer back".
"It makes you angry," Pernia said, adding that she would like to see a "committed and critically informative option". The lack of this, she argued, causes people to be disinterested in media altogether.
"And imagine, the best option, lately, is Globovision," she says.
The television channel, which once supported the 2002 coup, has changed a lot over the last few years, especially with new management. "Apparently neutral, their programs host a range of critical intellectuals that build bridges between the government and the opposition parties," Pernia said.
Talking about the grassroots needing to make better political decisions, she stressed, "I think that everything can be reversed, even though sometimes the defeats hit us flat in the face. I'm also certain of the huge amount of effort by organisations, collectives, and maybe competent institutions".
Tamara Pearson is a long time journalist on Latin America, and author of The Butterfly Prison.
This work is licensed under a Attribution Non-commercial No Derivatives Creative Commons license
———————————————————————————-
Mass Civic-Military Mobilisations in Venezuela Warn Against Intervention
Both the civilian-militia and the National Bolivarian Armed Forces participated in the manoeuvres (AVN).
Caracas, May 23rd 2016 (venezuelanalysis.com) – More than half a million soldiers and civilian militia members took to the streets of Venezuela over the weekend to defend their national sovereignty amidst rumours of international intervention and an unconventional coup.
Entitled Full Independence II 2016, the drills saw troops, military boats and planes deployed to seven coastal states in Venezuela on Friday and Saturday after Venezuelan President Nicolas Maduro called on the military to rally around the defence of the country's Constitution in the face of foreign aggression.
The head of state said that "the decision to combat and defend this land at the cost of our own lives" should send a "very clear message to the empires of the world".
"The people of Venezuela is the only owner of this land, never again will it be somebody's slave or colony," he added.
During the exercises, Venezuelan Defence Minister, Padrino Lopez, also called on Venezuelans to sign up to the militia set up by former President Hugo Chavez in 2007 as a civilian-led armed body parallel to the army.
According to comments made by General César Vega, there are currently 340,000 militia members operating throughout the country.
Last weekend's military exercises take place amidst a tense atmosphere in Venezuela, where the political opposition, the Democratic Unity Roundtable (MUD) has vowed to remove Maduro before 2017 through a constitutional recall referendum. The manoeuvre would mean cutting the president's term short by over two years.
Despite MUD plans for a recall, however, earlier this month former Colombian president, Alvaro Uribe, infamous Venezuelan blogger Francisco del Toro, and former presidential candidate and MUD leader, Henrique Capriles Radonski, all came out in support of a coup against the Maduro government.
The comments have led to heavy speculation both inside Venezuela and abroad that forces in opposition to the government could seek an unconstitutional route to oust Maduro before the year is up.
Russian Vice-minister of Foreign Affairs Sergéi Ryabkov and even the Pope recently waded into the debate last week, warning against "soft" or constitutional coups in Venezuela, Bolivia and Brazil and foreign destabilisation.
"We see a new intensification in the foreign policy of the United States in that area, even direct attempts to interfere in the domestic affairs of states in the region… Argentina, Brazil, Venezuela are just the most recent examples," said Ryabkov from Moscow.
Meanwhile leftist Bolivian President Evo Morales also sent his support to the embattled Venezuelan head of state over the weekend, after arriving in Caracas from Havana.
Published on May 24th 2016
This work is licensed under a Attribution Non-commercial No Derivatives Creative Commons license
———————————————————————————–
Ramos Allup Security Chief Arrested for Allegedly Financing Anti-Police Violence
Angel Coromoto Rodriguez standing guard behind ex-president Carlos Andres Perez. (Ciudad CCS archive)
Caracas, May 20, 2016 (venezuelanalysis.com) – Venezuelan National Assembly President Henry Ramos Allup's head bodyguard was arrested Thursday for allegedly financing anti-police violence during Wednesday's opposition protests.
An unauthorized opposition march in Caracas turned violent when a group of demonstrators attacked police with sticks and rocks, injuring five officers.
Seven suspects were subsequently arrested, one of whom allegedly confessed that "a group of young men were paid by the head of security of a right-wing legislator of the National Assembly to participate in the violent actions seen on Wednesday".
On Thursday, Angel Coromoto Rodriguez, alias "Comisario", was detained by National Bolivarian Intelligence Service agents for his suspected role in the violence.
"The mastermind who paid these terrorists to beat up that young policewoman has been detained today," declared Venezuelan President Nicolas Maduro.
"He will be judged and sent to a maximum security prison. He is an old torturer from the Democratic Action Party," the head of state added.
The current security chief for Ramos Allup had previously served as a life long bodyguard to former Democratic Action president Carlos Andres Perez, who was impeached for corruption in 1993.
According to socialist lawmaker Diosdado Cabello, Rodriguez was also an official in the infamous political police force, the Directorate of Intelligence and Prevention Services (DISIP), which operated during Venezuela's pacted representative democracy, known as the Fourth Republic.
Rodriguez has been allegedly identified by legendary Socialist League leader David Nieves as one of the DISIP agents involved in his torture during his political imprisonment by the Perez government in 1976.
"When they tortured me, they blindfolded my eyes, so I never could see Coromoto Rodriguez, but through the conversations I heard and the investigations over the years, I found out that he was one of the people who participated in the tortures that the police inflicted on me," Nieves explained.
National Assembly President Henry Ramos Allup, for his part, denied the allegations against his security chief.
"Typical attitude of a coward. As they don't dare to go after me, they pursue the humble people who work with me," he stated via Twitter.
Rodriguez remains in police custody as he awaits formal charges.
Published on May 20th 2016
This work is licensed under a Attribution Non-commercial No Derivatives Creative Commons license
———————————————————————————-
Economic Policy Could Determine the Political Results in Venezuela
The opposition in Venezuela has stepped up its campaign to remove President Nicolás Maduro from office, having announced — in accordance with its numerous divisions — that it would pursue a three-pronged strategy: a constitutional amendment to shorten the president's term of office; a recall referendum, as permitted under the constitution; and «protests.» The first tactic was struck down by Venezuela's Supreme Court, as it would be in any country — you can't change the legal term of a president who was already elected for a certain number of years. For the recall referendum, the process of gathering signatures is under way.
The government, meanwhile, clearly needs to fix the economy if it is to regain popularity. The opposition, which has a large majority in the national legislature, has made it clear that it will not cooperate in any such efforts. On the contrary, it has acted to block the government from spending money.
But there is quite a bit that the executive branch can do to fix the economy even without the cooperation of the legislature. For some years now, I have emphasized that the exchange-rate system is the most important problem, and this is something that can be fixed rather quickly. The country currently has two official exchange rates: one at 10 bolivares fuertes (bs) per dollar (called DIPRO), and another which is currently at about 370 bs per dollar (DICOM). The latter rate is supposed to be a floating exchange rate, but this is not practical since the vast majority of the government's dollars are given away at the official rate of 10, and so there is very little to supply the DICOM market. Then there is the black-market rate, which is currently over 1,100 bs per dollar.
This system of a fixed, overvalued exchange rate with a huge black-market premium has trapped the economy in an «inflation-depreciation» spiral. As the price of the black market dollar rises, importers who do not have access to dollars at the subsidized rate have to pay more, thus driving up inflation. As inflation rises, more people want to put their money in dollars, which pushes the black market price of the dollar up further, and the spiral continues.
To exit from this trap, the government needs to switch to a floating exchange rate. The late President Hugo Chávez actually did this in February 2002, allowing the currency to float without currency controls. Despite enormous political unrest — this was just two months before the U.S.-supported military coup — the Central Bank's international reserves actually rose from that point, until the opposition oil strike cut off oil revenue later that year. Reserves had been falling considerably before the float, which indicates that perhaps this capital flight was at least partly due to fears of devaluation.
Chávez's decision to float the currency was in some ways part of a switch from indirectly subsidizing imports, through the exchange rate, to a system of direct subsidies to the target population: using government revenues for the misiones, to provide healthcare, education, and subsidized food. This is especially important in a country where much of the business class is hostile to the government: it does not make sense to give importers a huge subsidy and be confident that it will end up being used for its intended purpose. And with a black-market rate now more than 100 times the official rate, the incentives for overinvoicing, cheating, corruption, smuggling and capital flight are so enormous that they are effectively impossible to curtail.
The economy has already gone through a massive adjustment to the situation of lower oil prices. Imports for the first two months of this year are down an estimated 40 percent from four years ago. Government spending, adjusted for inflation, is down by nearly half from four years ago.
World oil prices have already begun to rebound significantly, from a low of $28 in January to $48 today. The U.S. Energy Information Administration projects world oil prices at $79 by 2020. And about a quarter of Venezuela's oil revenues currently go to pay debt service to China; we can expect that the Chinese government will grant some relief for these payments, at least until world oil prices go back up. Also, Bank of America Merrill Lynch estimates that the government has about $52 billion in foreign assets that it can sell or securitize now, which is more than enough to cushion any transition to a functioning exchange rate system.
But perhaps more importantly, a country that has trillions of dollars in assets that the world wants — about 300 billion barrels of oil reserves, plus hundreds of billions of dollars in gold — should never suffer from balance of payments problems no matter what happens to the price of oil. The Venezuelan government could raise cash from selling oil that would not be pumped out until years from now. In the long run, Venezuela is going to have to diversify its economy away from oil production in any case. It does not make sense to suffer through years of recession and balance of payments problems when oil prices slump, if the government can sell assets. And any economic strategy for diversification is also going to need money for infrastructure, as the current electricity crisis — which of course has multiple causes including a record drought — illustrates.
Not to mention the political instability that the current economic problems inevitably invite. As in Brazil, where the opposition is currently taking advantage of a recession to launch an illegitimate impeachment, «regime change» has always been close to the hearts of an important sector — sometimes the majority — of Venezuela's opposition. That is the third prong of the current opposition strategy, euphemistically called «protests,» which in 2002, 2013 and 2014 turned into violent attempts to topple the government. And in each case, Washington was firmly in support of these efforts. In 2013, the opposition refused to accept the results of a presidential election — results that were not in doubt — and took to the streets with violent protests. The U.S. government backed them by refusing — although it stood alone in the hemisphere and in the world — to recognize the results of the election. The Obama administration's policy of supporting regime change in Venezuela has continued to this day, with renewed economic sanctions and various public relations efforts aimed at undermining the government.
The Venezuelan government faces many challenges, but none so important or urgent as economic recovery.
This work is licensed under a Attribution Non-commercial No Derivatives Creative Commons license
———————————————————————————-
How to Hack an Election – The bugman of Latin America
Andrés Sepúlveda rigged elections throughout Latin America for almost a decade. He tells his story for the first time.
From Bloomberg.com
It was just before midnight when Enrique Peña Nieto declared victory as the newly elected president of Mexico. Peña Nieto was a lawyer and a millionaire, from a family of mayors and governors. His wife was a telenovela star. He beamed as he was showered with red, green, and white confetti at the Mexico City headquarters of the Institutional Revolutionary Party, or PRI, which had ruled for more than 70 years before being forced out in 2000. Returning the party to power on that night in July 2012, Peña Nieto vowed to tame drug violence, fight corruption, and open a more transparent era in Mexican politics.
Two thousand miles away, in an apartment in Bogotá's upscale Chicó Navarra neighborhood, Andrés Sepúlveda sat before six computer screens. Sepúlveda is Colombian, bricklike, with a shaved head, goatee, and a tattoo of a QR code containing an encryption key on the back of his head. On his nape are the words "</head>" and "<body>" stacked atop each other, dark riffs on coding. He was watching a live feed of Peña Nieto's victory party, waiting for an official declaration of the results.
When Peña Nieto won, Sepúlveda began destroying evidence. He drilled holes in flash drives, hard drives, and cell phones, fried their circuits in a microwave, then broke them to shards with a hammer. He shredded documents and flushed them down the toilet and erased servers in Russia and Ukraine rented anonymously with Bitcoins. He was dismantling what he says was a secret history of one of the dirtiest Latin American campaigns in recent memory.
For eight years, Sepúlveda, now 31, says he traveled the continent rigging major political campaigns. With a budget of $600,000, the Peña Nieto job was by far his most complex. He led a team of hackers that stole campaign strategies, manipulated social media to create false waves of enthusiasm and derision, and installed spyware in opposition offices, all to help Peña Nieto, a right-of-center candidate, eke out a victory. On that July night, he cracked bottle after bottle of Colón Negra beer in celebration. As usual on election night, he was alone.
Sepúlveda's career began in 2005, and his first jobs were small—mostly defacing campaign websites and breaking into opponents' donor databases. Within a few years he was assembling teams that spied, stole, and smeared on behalf of presidential campaigns across Latin America. He wasn't cheap, but his services were extensive. For $12,000 a month, a customer hired a crew that could hack smartphones, spoof and clone Web pages, and send mass e-mails and texts. The premium package, at $20,000 a month, also included a full range of digital interception, attack, decryption, and defense. The jobs were carefully laundered through layers of middlemen and consultants. Sepúlveda says many of the candidates he helped might not even have known about his role; he says he met only a few.
His teams worked on presidential elections in Nicaragua, Panama, Honduras, El Salvador, Colombia, Mexico, Costa Rica, Guatemala, and Venezuela. Campaigns mentioned in this story were contacted through former and current spokespeople; none but Mexico's PRI and the campaign of Guatemala's National Advancement Party would comment.
As a child, he witnessed the violence of Colombia's Marxist guerrillas. As an adult, he allied with a right wing emerging across Latin America. He believed his hacking was no more diabolical than the tactics of those he opposed, such as Hugo Chávez and Daniel Ortega.
Many of Sepúlveda's efforts were unsuccessful, but he has enough wins that he might be able to claim as much influence over the political direction of modern Latin America as anyone in the 21st century. "My job was to do actions of dirty war and psychological operations, black propaganda, rumors—the whole dark side of politics that nobody knows exists but everyone can see," he says in Spanish, while sitting at a small plastic table in an outdoor courtyard deep within the heavily fortified offices of Colombia's attorney general's office. He's serving 10 years in prison for charges including use of malicious software, conspiracy to commit crime, violation of personal data, and espionage, related to hacking during Colombia's 2014 presidential election. He has agreed to tell his full story for the first time, hoping to convince the public that he's rehabilitated—and gather support for a reduced sentence.
Usually, he says, he was on the payroll of Juan José Rendón, a Miami-based political consultant who's been called the Karl Rove of Latin America. Rendón denies using Sepúlveda for anything illegal, and categorically disputes the account Sepúlveda gave Bloomberg Businessweek of their relationship, but admits knowing him and using him to do website design. "If I talked to him maybe once or twice, it was in a group session about that, about the Web," he says. "I don't do illegal stuff at all. There is negative campaigning. They don't like it—OK. But if it's legal, I'm gonna do it. I'm not a saint, but I'm not a criminal." While Sepúlveda's policy was to destroy all data at the completion of a job, he left some documents with members of his hacking teams and other trusted third parties as a secret "insurance policy."
Sepúlveda provided Bloomberg Businessweek with what he says are e-mails showing conversations between him, Rendón, and Rendón's consulting firm concerning hacking and the progress of campaign-related cyber attacks. Rendón says the e-mails are fake. An analysis by an independent computer security firm said a sample of the e-mails they examined appeared authentic. Some of Sepúlveda's descriptions of his actions match published accounts of events during various election campaigns, but other details couldn't be independently verified. One person working on the campaign in Mexico, who asked not to be identified out of fear for his safety, substantially confirmed Sepúlveda's accounts of his and Rendón's roles in that election.
Sepúlveda says he was offered several political jobs in Spain, which he says he turned down because he was too busy. On the question of whether the U.S. presidential campaign is being tampered with, he is unequivocal. "I'm 100 percent sure it is," he says.
Sepúlveda grew up poor in Bucaramanga, eight hours north of Bogotá by car. His mother was a secretary. His father was an activist, helping farmers find better crops to grow than coca plants, and the family moved constantly because of death threats from drug traffickers. His parents divorced, and by the age of 15, after failing school, he went to live with his father in Bogotá and used a computer for the first time. He later enrolled in a local technology school and, through a friend there, learned to code.
In 2005, Sepúlveda's older brother, a publicist, was helping with the congressional campaigns of a party aligned with then-Colombian President Alvaro Uribe. Uribe was a hero of the brothers, a U.S. ally who strengthened the military to fight the Revolutionary Armed Forces of Colombia (FARC). During a visit to party headquarters, Sepúlveda took out his laptop and began scanning the office's wireless network. He easily tapped into the computer of Rendón, the party's strategist, and downloaded Uribe's work schedule and upcoming speeches. Sepúlveda says Rendón was furious—then hired him on the spot. Rendón says this never happened.
For decades, Latin American elections were rigged, not won, and the methods were pretty straightforward. Local fixers would hand out everything from small appliances to cash in exchange for votes. But in the 1990s, electoral reforms swept the region. Voters were issued tamper-proof ID cards, and nonpartisan institutes ran the elections in several countries. The modern campaign, at least a version North Americans might recognize, had arrived in Latin America.
Rendón had already begun a successful career based partly, according to his critics—and more than one lawsuit—on a mastery of dirty tricks and rumormongering. (In 2014, El Salvador's then-President Carlos Mauricio Funes accused Rendón of orchestrating dirty war campaigns throughout Latin America. Rendón sued in Florida for defamation, but the court dismissed the case on the grounds that Funes couldn't be sued for his official acts.) The son of democracy activists, he studied psychology and worked in advertising before advising presidential candidates in his native Venezuela. After accusing then-President Chávez of vote rigging in 2004, he left and never went back.
Sepúlveda's first hacking job, he says, was breaking into an Uribe rival's website, stealing a database of e-mail addresses, and spamming the accounts with disinformation. He was paid $15,000 in cash for a month's work, five times as much as he made in his previous job designing websites.
Sepúlveda was dazzled by Rendón, who owned a fleet of luxury cars, wore big flashy watches, and spent thousands on tailored coats. Like Sepúlveda, he was a perfectionist. His staff was expected to arrive early and work late. "I was very young," Sepúlveda says. "I did what I liked, I was paid well and traveled. It was the perfect job." But more than anything, their right-wing politics aligned. Sepúlveda says he saw Rendón as a genius and a mentor. A devout Buddhist and practitioner of martial arts, according to his own website, Rendón cultivated an image of mystery and menace, wearing only all-black in public, including the occasional samurai robe. On his website he calls himself the political consultant who is the "best paid, feared the most, attacked the most, and also the most demanded and most efficient." Sepúlveda would have a hand in that.
Rendón, says Sepúlveda, saw that hackers could be completely integrated into a modern political operation, running attack ads, researching the opposition, and finding ways to suppress a foe's turnout. As for Sepúlveda, his insight was to understand that voters trusted what they thought were spontaneous expressions of real people on social media more than they did experts on television and in newspapers. He knew that accounts could be faked and social media trends fabricated, all relatively cheaply. He wrote a software program, now called Social Media Predator, to manage and direct a virtual army of fake Twitter accounts. The software let him quickly change names, profile pictures, and biographies to fit any need. Eventually, he discovered, he could manipulate the public debate as easily as moving pieces on a chessboard—or, as he puts it, "When I realized that people believe what the Internet says more than reality, I discovered that I had the power to make people believe almost anything."
According to Sepúlveda, his payments were made in cash, half upfront. When he traveled, he used a fake passport and stayed alone in a hotel, far from campaign staff. No one could bring a smartphone or camera into his room.
Most jobs were initiated in person. Sepúlveda says Rendón would give him a piece of paper with target names, e-mail addresses, and phone numbers. Sepúlveda would take the note to his hotel, enter the data into an encrypted file, then burn the page or flush it down the toilet. If Rendón needed to send an e-mail, he used coded language. To "caress" meant to attack; to "listen to music" meant to intercept a target's phone calls.
Rendón and Sepúlveda took pains not to be seen together. They communicated over encrypted phones, which they replaced every two months. Sepúlveda says he sent daily progress reports and intelligence briefings from throwaway e-mail accounts to a go-between in Rendón's consulting firm.
Each job ended with a specific, color-coded destruct sequence. On election day, Sepúlveda would purge all data classified as "red." Those were files that could send him and his handlers to prison: intercepted phone calls and e-mails, lists of hacking victims, and confidential briefings he prepared for the campaigns. All phones, hard drives, flash drives, and computer servers were physically destroyed. Less-sensitive "yellow" data—travel schedules, salary spreadsheets, fundraising plans—were saved to an encrypted thumb drive and given to the campaigns for one final review. A week later it, too, would be destroyed.
For most jobs, Sepúlveda assembled a crew and operated out of rental homes and apartments in Bogotá. He had a rotating group of 7 to 15 hackers brought in from across Latin America, drawing on the various regions' specialties. Brazilians, in his view, develop the best malware. Venezuelans and Ecuadoreans are superb at scanning systems and software for vulnerabilities. Argentines are mobile intercept artists. Mexicans are masterly hackers in general but talk too much. Sepúlveda used them only in emergencies.
The assignments lasted anywhere from a few days to several months. In Honduras, Sepúlveda defended the communications and computer systems of presidential candidate Porfirio Lobo Sosa from hackers employed by his competitors. In Guatemala, he digitally eavesdropped on six political and business figures, and says he delivered the data to Rendón on encrypted flash drives at dead drops. (Sepúlveda says it was a small job for a client of Rendón's who has ties to the right-wing National Advancement Party, or PAN. The PAN says it never hired Rendón and has no knowledge of any of his claimed activities.) In Nicaragua in 2011, Sepúlveda attacked Ortega, who was running for his third presidential term. In one of the rare jobs in which he was working for a client other than Rendón, he broke into the e-mail account of Rosario Murillo, Ortega's wife and the government's chief spokeswoman, and stole a trove of personal and government secrets.
In Venezuela in 2012, the team abandoned its usual caution, animated by disgust with Chávez. With Chávez running for his fourth term, Sepúlveda posted an anonymized YouTube clip of himself rifling through the e-mail of one of the most powerful people in Venezuela, Diosdado Cabello, then president of the National Assembly. He also went outside his tight circle of trusted hackers and rallied Anonymous, the hacktivist group, to attack Chávez's website.
After Sepúlveda hacked Cabello's Twitter account, Rendón seemed to congratulate him. "Eres noticia :)"—you're news—he wrote in a Sept. 9, 2012, e-mail, linking to a story about the breach. (Rendón says he never sent such an e-mail.) Sepúlveda provided screen shots of a dozen e-mails, and many of the original e-mails, showing that from November 2011 to September 2012 Sepúlveda sent long lists of government websites he hacked for various campaigns to a senior member of Rendón's consulting firm, lacing them with hacker slang ("Owned!" read one). Two weeks before Venezuela's presidential election, Sepúlveda sent screen shots showing how he'd hacked Chávez's website and could turn it on and off at will.
Chávez won but died five months later of cancer, triggering an emergency election, won by Nicolás Maduro. The day before Maduro claimed victory, Sepúlveda hacked his Twitter account and posted allegations of election fraud. Blaming "conspiracy hackings from abroad," the government of Venezuela disabled the Internet across the entire country for 20 minutes.
In Mexico, Sepúlveda's technical mastery and Rendón's grand vision for a ruthless political machine fully came together, fueled by the huge resources of the PRI. The years under President Felipe Calderón and the National Action Party (also, as in Partido Acción Nacional, PAN) were plagued by a grinding war against the drug cartels, which made kidnappings, street assassinations, and beheadings ordinary. As 2012 approached, the PRI offered the youthful energy of Peña Nieto, who'd just finished a successful term as governor.
Sepúlveda didn't like the idea of working in Mexico, a dangerous country for involvement in public life. But Rendón persuaded him to travel there for short trips, starting in 2008, often flying him in on his private jet. Working at one point in Tabasco, on the sweltering Gulf of Mexico, Sepúlveda hacked a political boss who turned out to have connections to a drug cartel. After Rendón's security team learned of a plan to kill Sepúlveda, he spent a night in an armored Chevy Suburban before returning to Mexico City.
Mexico is effectively a three-party system, and Peña Nieto faced opponents from both right and left. On the right, the ruling PAN nominated Josefina Vázquez Mota, its first female presidential candidate. On the left, the Democratic Revolution Party, or PRD, chose Andrés Manuel López Obrador, a former Mexico City mayor.
Early polls showed Peña Nieto 20 points ahead, but his supporters weren't taking chances. Sepúlveda's team installed malware in routers in the headquarters of the PRD candidate, which let him tap the phones and computers of anyone using the network, including the candidate. He took similar steps against PAN's Vázquez Mota. When the candidates' teams prepared policy speeches, Sepúlveda had the details as soon as a speechwriter's fingers hit the keyboard. Sepúlveda saw the opponents' upcoming meetings and campaign schedules before their own teams did.
Money was no problem. At one point, Sepúlveda spent $50,000 on high-end Russian software that made quick work of tapping Apple, BlackBerry, and Android phones. He also splurged on the very best fake Twitter profiles; they'd been maintained for at least a year, giving them a patina of believability.
Sepúlveda managed thousands of such fake profiles and used the accounts to shape discussion around topics such as Peña Nieto's plan to end drug violence, priming the social media pump with views that real users would mimic. For less nuanced work, he had a larger army of 30,000 Twitter bots, automatic posters that could create trends. One conversation he started stoked fear that the more López Obrador rose in the polls, the lower the peso would sink. Sepúlveda knew the currency issue was a major vulnerability; he'd read it in the candidate's own internal staff memos.
Just about anything the digital dark arts could offer to Peña Nieto's campaign or important local allies, Sepúlveda and his team provided. On election night, he had computers call tens of thousands of voters with prerecorded phone messages at 3 a.m. in the critical swing state of Jalisco. The calls appeared to come from the campaign of popular left-wing gubernatorial candidate Enrique Alfaro Ramírez. That angered voters—that was the point—and Alfaro lost by a slim margin. In another governor's race, in Tabasco, Sepúlveda set up fake Facebook accounts of gay men claiming to back a conservative Catholic candidate representing the PAN, a stunt designed to alienate his base. "I always suspected something was off," the candidate, Gerardo Priego, said recently when told how Sepúlveda's team manipulated social media in the campaign.
In May, Peña Nieto visited Mexico City's Ibero-American University and was bombarded by angry chants and boos from students. The rattled candidate retreated with his bodyguards into an adjacent building, hiding, according to some social media posts, in a bathroom. The images were a disaster. López Obrador soared.
The PRI was able to recover after one of López Obrador's consultants was caught on tape asking businessmen for $6 million to fund his candidate's broke campaign, in possible violation of Mexican laws. Although the hacker says he doesn't know the origin of that particular recording, Sepúlveda and his team had been intercepting the communications of the consultant, Luis Costa Bonino, for months. (On Feb. 2, 2012, Rendón appears to have sent him three e-mail addresses and a cell phone number belonging to Costa Bonino in an e-mail called "Job.") Sepúlveda's team disabled the consultant's personal website and directed journalists to a clone site. There they posted what looked like a long defense written by Costa Bonino, which casually raised questions about whether his Uruguayan roots violated Mexican restrictions on foreigners in elections. Costa Bonino left the campaign a few days later. He indicated recently that he knew he was being spied on, he just didn't know how. It goes with the trade in Latin America: "Having a phone hacked by the opposition is not a novelty. When I work on a campaign, the assumption is that everything I talk about on the phone will be heard by the opponents."
The press office for Peña Nieto declined to comment. A spokesman for the PRI said the party has no knowledge of Rendón working for Peña Nieto's or any other PRI campaign. Rendón says he has worked on behalf of PRI candidates in Mexico for 16 years, from August 2000 until today.
In 2012, Colombian President Juan Manuel Santos, Uribe's successor, unexpectedly restarted peace talks with the FARC, hoping to end a 50-year war. Furious, Uribe, whose father was killed by FARC guerrillas, created a party and backed an alternative candidate, Oscar Iván Zuluaga, who opposed the talks.
Rendón, who was working for Santos, wanted Sepúlveda to join his team, but Sepúlveda turned him down. He considered Rendón's willingness to work for a candidate supporting peace with the FARC a betrayal and suspected the consultant was going soft, choosing money over principles. Sepúlveda says he was motivated by ideology first and money second, and that if he wanted to get rich he could have made a lot more hacking financial systems than elections. For the first time, he decided to oppose his mentor.
Sepúlveda went to work for the opposition, reporting directly to Zuluaga's campaign manager, Luis Alfonso Hoyos. (Zuluaga denies any knowledge of hacking; Hoyos couldn't be reached for comment.) Together, Sepúlveda says, they came up with a plan to discredit the president by showing that the guerrillas continued to traffic in drugs and violence even as they talked about peace. Within months, Sepúlveda hacked the phones and e-mail accounts of more than 100 militants, including the FARC's leader, Rodrigo Londoño, also known as Timochenko. After assembling a thick file on the FARC, including evidence of the group's suppression of peasant votes in the countryside, Sepúlveda agreed to accompany Hoyos to the offices of a Bogotá TV news program and present the evidence.
It may not have been wise to work so doggedly and publicly against a party in power. A month later, Sepúlveda was smoking on the terrace of his Bogotá office when he saw a caravan of police vehicles pull up. Forty black-clad commandos raided the office to arrest him. Sepúlveda blamed his carelessness at the TV station for the arrest. He believes someone there turned him in. In court, he wore a bulletproof vest and sat surrounded by guards with bomb shields. In the back of the courtroom, men held up pictures of his family, making a slashing gesture across their throats or holding a hand over their mouths—stay silent or else. Abandoned by former allies, he eventually pleaded guilty to espionage, hacking, and other crimes in exchange for a 10-year sentence.
Three days after arriving at Bogotá's La Picota prison, he went to the dentist and was ambushed by men with knives and razors, but was saved by guards. A week later, guards woke him and rushed him from his cell, saying they had heard about a plot to shoot him with a silenced pistol as he slept. After national police intercepted phone calls revealing yet another plot, he's now in solitary confinement at a maximum-security facility in a rundown area of central Bogotá. He sleeps with a bulletproof blanket and vest at his bedside, behind bombproof doors. Guards check on him every hour. As part of his plea deal, he says, he's turned government witness, helping investigators assess possible cases against the former candidate, Zuluaga, and his strategist, Hoyos. Authorities issued an indictment for the arrest of Hoyos, but according to Colombian press reports he's fled to Miami.
When Sepúlveda leaves for meetings with prosecutors at the Bunker, the attorney general's Bogotá headquarters, he travels in an armed caravan including six motorcycles speeding through the capital at 60 mph, jamming cell phone signals as they go to block tracking of his movements or detonation of roadside bombs.
In July 2015, Sepúlveda sat in the small courtyard of the Bunker, poured himself a cup of coffee from a thermos, and took out a pack of Marlboro cigarettes. He says he wants to tell his story because the public doesn't grasp the power hackers exert over modern elections or the specialized skills needed to stop them. "I worked with presidents, public figures with great power, and did many things with absolutely no regrets because I did it with full conviction and under a clear objective, to end dictatorship and socialist governments in Latin America," he says. "I have always said that there are two types of politics—what people see and what really makes things happen. I worked in politics that are not seen."
Sepúlveda says he's allowed a computer and a monitored Internet connection as part of an agreement to help the attorney general's office track and disrupt drug cartels using a version of his Social Media Predator software. The government will not confirm or deny that he has access to a computer, or what he's using it for. He says he has modified Social Media Predator to counteract the kind of sabotage he used to specialize in, including jamming candidates' Facebook walls and Twitter feeds. He's used it to scan 700,000 tweets from pro-Islamic State accounts to learn what makes a good terror recruiter. Sepúlveda says the program has been able to identify ISIS recruiters minutes after they create Twitter accounts and start posting, and he hopes to share the information with the U.S. or other countries fighting the Islamist group. Samples of Sepúlveda's code evaluated by an independent company found it authentic and substantially original.
Sepúlveda's contention that operations like his happen on every continent is plausible, says David Maynor, who runs a security testing company in Atlanta called Errata Security. Maynor says he occasionally gets inquiries for campaign-related jobs. His company has been asked to obtain e-mails and other documents from candidates' computers and phones, though the ultimate client is never disclosed. "Those activities do happen in the U.S., and they happen all the time," he says.
In one case, Maynor was asked to steal data as a security test, but the individual couldn't show an actual connection to the campaign whose security he wanted to test. In another, a potential client asked for a detailed briefing on how a candidate's movements could be tracked by switching out the user's iPhone for a bugged clone. "For obvious reasons, we always turned them down," says Maynor, who declines to name the candidates involved.
Three weeks before Sepúlveda's arrest, Rendón was forced to resign from Santos's campaign amid allegations in the press that he took $12 million from drug traffickers and passed part of it on to the candidate, something he denies.
According to Rendón, Colombian officials interviewed him shortly afterward in Miami, where he keeps a home. Rendón says that Colombian investigators asked him about Sepúlveda and that he told them Sepúlveda's role was limited to Web development.
Rendón denies working with Sepúlveda in any meaningful capacity. "He says he worked with me in 20 places, and the truth is he didn't," Rendón says. "I never paid Andrés Sepúlveda a peso."
Last year, based on anonymous sources, the Colombian media reported that Rendón was working for Donald Trump's presidential campaign. Rendón calls the reports untrue. The campaign did approach him, he says, but he turned them down because he dislikes Trump. "To my knowledge we are not familiar with this individual," says Trump's spokeswoman, Hope Hicks. "I have never heard of him, and the same goes for other senior staff members." But Rendón says he's in talks with another leading U.S. presidential campaign—he wouldn't say which—to begin working for it once the primaries wrap up and the general election begins.
—With Carlos Manuel Rodríguez and Matthew Bristow
Prominent Chavista Journalist Assassinated in Caracas
Ricardo Duran (archives- El Universal)
Upon leaving his vehicle in the residential neighborhood of Caricuao, Duran was shot with a single bullet by an assailant evidently trained to kill, authorities say.
"They didn't take anything from him; not his wallet nor cash, not his cell phone or regulatory weapon, he had a gun permit, and much less his car," said Caracas Chief of Government Daniel Aponte, indicating that the crime is being treated by investigators as an assassination.
"We are simply dismayed," said Aponte, calling Duran an "example of revolutionary journalism."
The slain journalist was well-known as a former anchorman of VTV state television, and has been described as one of the key figures in authentically reporting the 2002 coup d'état against Hugo Chavez, which many private media outlets presented as a resignation.
Duran received a National Prize for Journalism in 2009 in recognition of his work in radio, and previously held the post of Director of Communications for the National Assembly.
WikiLeaks Reveal What the US Really Thinks of Henry Ramos Allup
In a document classified as secret by the U.S. Embassy in Caracas, Venezuela, Ambassador William Brownfield had strong words about the newly elected president of Venezuela's National Assembly, Henry Ramos Allup. "Accion Democratica's main problem has a name: Henry Ramos Allup,» the document reads. Brownfield, who was ambassador to Venezuela from 2004-2007 called Ramos Allup «crude, abrasive, arrogant and thin-skinned".
The secret embassy cable was sent on April 17, 2006, eight months before the presidential elections in Venezuela that resulted in the reelection of Hugo Chavez. During the previous year, Ramos Allup had led opposition calls for abstention in the parliamentary elections that took place in December 2005. Brownfield stressed in his text that «Ramos Allup has become perhaps the most vocal advocate of electoral abstention … Ramos Allup said those who advocated participation in the December 2006 presidential elections would be voting «with their pants around their ankles. » He has disparaged those who have declared themselves as candidates."
It's ironic that the same electoral process Ramos Allup boycotted and denigrated in 2005 has today enabled him to lead parliament.
Accion Democratica, one of the traditional political parties in Venezuela known for corruption, clientelism and neoliberalism has been a major recipient of international financing, violating Venezuelan law that prohibits foreign financing of political parties in the country. Ambassador Brownfield criticized Ramos Allup's reliance on international support. In a section of the secret document entitled «Solve Our Problems For Us,» Brownfield wrote, "Rather than court Venezuelan voters, Ramos Allup's principal political strategy has been to seek help from the international community.» Brownfield also revealed that representatives of Accion Democratica (AD) «have explicitly and repeatedly sought funds and favors from the Embassy. When refused by one Embassy official, they ask another.»
In his text, Brownfield cites a specific example:
"AD first vice president, Victor Bolivar, who solicited funding from political officer (poloff) organized a meeting in December 2005 with the political counselor (PolCouns) to make the same pitch. When PolCouns changed the subject, Bolivar and his fellow AD officials made the same long, detailed request in English, in case poloff did not understand.»
Ambassador Brownfield then recalled more examples of AD's constant requests for money and favors from the US government: «Former AD National Assembly deputy Pedro Pablo Alcantara calls and visits the Embassy regularly with requests for visas, scholarships for friends, etc. He calls different sections of the embassy if he does not receive what he requests.»
Although Henry Ramos Allup has only been the new president of the National Assembly of Venezuela for two days, his authoritarian tendencies are clear. Ramos Allup already flagrantly violated a decision by the Supreme Tribunal of Justice (TSJ) regarding the election of three legislators from Amazonas state, swearing them into office while the election results are still under review. The opposition leader has also abruptly shut off the microphones of socialist legislators, removed the paintings of Simon Bolivar and Hugo Chavez from the National Assembly grounds and has indicated that his main objective is ousting President Maduro within the next six months.
His dictatorial propensity is well known by the US government. Ambassador Brownfield underlined that Ramos Allup «does not support alternative views … Not only is AD extremely vertically organized, it is also dictatorial.»
Finally, Brownfield referred to Ramos Allup in his secret cable, which was sent to the US Secretary of State, the US Southern Command and over a dozen US Embassies in Latin America and the United Nations, as «delusional» and «a relic of the past».
Unfortunately for Venezuela, it's a past that has returned to haunt the present.
Despite full knowledge of Henry Ramos Allup's dictatorial and anti-democratic intentions, the State Department congratulated the new "democratic" National Assembly of Venezuela and its «important role advancing and promoting a national dialogue.» Far from promoting dialogue, what Ambassador Brownfield described in his cable indicates that Henry Ramos Allup's National Assembly will further divide and destabilize Venezuela.
It's not new for Washington to support dictatorships and authoritarian governments and leaders in Latin America, so long as they serve US interests and are subordinate to US agenda. Through USAID and NED, the US government has invested millions of dollars in Henry Ramos Allup's party and his opposition coalition. Never mind if he's a «delusional», «repellent» and «crude» dictator, because he's Washington delusional, repellent and crude dictator.
The secret document published by Wikileaks can be found here.
This work is licensed under a Attribution Non-commercial No Derivatives Creative Commons license
———————————————————————-

Gruvekatastrofe avdekker hvordan Vale og BHPs bryter menneskerettighetene.
—————————————————————————————————————-
Arven etter Galeano
Av Johannes Nymark, Førsteamanuensis ved NHH i Bergen (Føredrag på møte i Latin-Amerikagruppa i Bergen, 26. mai 2015, om Galeano sitt virke). Lagt inn med skrivaren si godkjenning.
«Den beste av oss har gått bort», sa den argentinske forfattaren Osvaldo Soriano då han fekk veta at den uruguayanske forfattaren Eduardo Galeano var død 13. april i år. Her til lands er Galeano i første rekkje kjent for «Latinamerikas åpne årer», som første gong blei gjeven ut på spansk i 1971. Boka gjorde det klart for oss europearar at vi med vårt eurosentristiske utgangspunkt har store problem med å forstå Latinamerika, både i historisk perspektiv og det som skjer i vår eiga tid.
Avmytifisering
Føremålet til Galeano i «Latinamerikas åpne årer» er å visa korleis utplyndringa av Latinamerika sine ressursar har gått føre seg opp gjennom historia og samstundes peika ut dei viktigaste undertrykkingsmekanismane i dagens Latinamerika. Forfattaren går ut frå dei materielle tilhøva, produktivkreftene og produksjonstilhøva i dei ulike epokane og analyserer Latinamerika si rolle og funksjon i verdsøkonomien og verdssamfunnet.
Det som interesserte europearane, var jorda og dei edle metalla gull og sølv. Slik seier Galeano det i forordet til 1992-utgåva: «Det som erkebiskop Desmond Tutu har sagt om Afrika, gjelder også for Amerika: De kom. De hadde Bibelen, vi hadde jorden. De sa til oss: Lukk øynene og be. Da vi åpnet øynene igjen, hadde de jorden, mens vi hadde Bibelen». Gjennom framstillinga si får Galeano klart fram korleis utbyttings- og undertrykkingsmekanismane har verka heilt frå kolonitida og fram til i dag.
Galeano lèt seg ikkje dupera av europearane eller nordamerikanarane når dei seier at dei har vore eller er ute i siviliserande eller demokratiserande augemed. Slik omtalar Galeano borgarkrigen i Argentina på 1860-talet: «Den berømte Domingo Faustino Sarmiento og andre liberale så ikke noe annet i landsbygd-motonero'en enn et symbol på barbari, tilbakeståenhet og uvitenhet; landsbygdas anakronisme overfor sivilisasjonen som ble representert av staten. Gauchoenes poncho og 'chiripá' (slags poncho-bukser) mot bonjour, spyd og kniv mot linjetroppene, analfabetismen mot skolen. I 1861 skrev Sarmiento til president Mitre: 'Forsøk ikke å spare gauchoenes blod, det er det eneste mennekelige de har. Det er en gjødning som må tilføres jorda'.» Slik arta den seg i praksis, europearane sin kamp for å innføra sivilisasjon på barbarane sine område.
Som europearane og nordamerikanarane sine sivilisatoriske prosjekt på 1800-talet, så også dei demokratiserande misjonane i våre dagar. Galeano viser med argument, med fakta, med dokumentasjon og med overraskande innfallsvinklar kva konsekvensar, spesielt økonomiske, desse «sivilisatoriske» og «demokratiserande» misjonane har hatt. Han skriv mellom anna: «I Latin-Amerika liksom i andre regioner gjelder ikke de ubehagelige antitrustlovene for De forente stater. Her forvandles landene uten noen rettslige følger til pseudonymer for de utenlandske selskapene som de selv beherskes av. Den første samarbeidsavtalen innen Lafta (Latin American Free Trade Association) ble undertegnet i august 1962 av Argentina, Brasil, Chile og Uruguay, men i realiteten er det en overenskomst mellom IBM, IBM, IBM og IBM».
Undervurdering av folka i sør
Eduardo Galeano tek konsekvent standpunkt for dei kua, for dei koloniserte, for folka i sør. Klarast gjer Galeano uttrykk for den bakanforliggjande ideologien når han i forordet til «Latinamerikas åpne årer» skriv følgjande: «Nå som før forvandler rasismen den koloniale utplyndringen til en rettferdig handling. Den koloniserte er undermenneske, i besittelse av overtro, men ikke av religion, i besittelse av folklore, men ikke av kultur, i besittelse av håndverk, men ikke av kunst; undermenneskene fortjener en undermenneskelig behandling, og dets lave verdi svarer til den lave prisen på fruktene av dets arbeid.»
Galeano avmytifiserer òg andre rørsler som tidlegare er blitt mykje svartmåla og som i sitt innhald har vore nasjonale og antiliberale. Dette gjeld til dømes i tilfellet Paraguay, som i tida etter at landet hadde vunne sjølvstende i 1811, som det einaste landet i Latinamerika slo inn på ein verkeleg sjølvstendig veg, med det for auge å stetta det folket i første rekkje trong. Dei liberale raste mot dette frekke eksperimentet og knuste det i den såkalla Trippelalliansekrigen mot Paraguay i åra 1865-1870.
Galeano tek føre seg myter og fakta om Paraguay i det 19. hundreåret og for så vidt òg i hundreåret etterpå. Han skriv mellom anna: «Inntrengerne (dvs. Argentina, Brasil og Uruguay; min merknad) var kommet for å befri det paraguayanske folket; de utryddet det. Før krigen hadde Paraguay en litt mindre befolkning enn Argentina. Bare 250 000 overlevde 1870, det vil si 1/6. Det var sivilisasjonens triumf. Seierherrene ble ruinert av den høye prisen for massakren, de ble i sin tur offer for de engelske bankierene som hadde finansiert eventyret».
Historikaren Galeano
«Latinamerikas åpne årer» inneheld ei beint sagt uhorveleg mengd med fakta og opplysningar, som vel å merka er belagde med referansar og kjeldetilvisingar. Det same er tilfellet med ei rekkje andre sakprosabøker som er komme frå Galeano si hand, som til dømes «Ildens erindring» (3 band), som kom i spansk originalutgåve i 1982-1986 og i norsk omsetting i 1998-1999). Trilogien blir forresten ofte rekna for skjønnlitterær, på grunn av språk og stil. Det kan elles nemnast at Galeano òg har skrive fleire romanar. Romanen «Songen om oss», som kom i spansk originalutgåve i 1975, kom på norsk i 1979. Den viser oss dei politiske motsetnadene og dei sosiale skilnadene i Montevideo, som er Galeano sin eigen by.
Ved å vera så grundig med empirien og med dokumentasjonen unngår Galeano å hamna i selskap med alle dei historikarane som fuskar eller lurer seg unna nettopp på dette feltet. Eitt av dei store ankepunkta mot latinamerikansk historieskriving frå tradisjonelle historikarar i Europa og Nord-Amerika har vore nettopp dette: Den er meir impresjonistisk enn empirisk fundert.
Tek vi omsyn til Galeano sin grundige dokumentasjon, kan det vekkja undring i oss som har lese Galeano sine sakprosaverk at han stort sett alltid blir omtala som forfattar og journalist, aldri som historikar eller vitskapsmann, sjølv om det kunne ha vore like så gode nemningar på det han dreiv med. Når Galeano hevdar at «den koloniserte er i besittelse av folklore, men ikke av kultur», så er det same faktisk tilfellet med han sjølv, slik vi europearar er blitt vande med å sjå på han. På same måten som vi skildrar Latinamerika ut frå våre eigne europeiske kategoriar, på same måte plasserer vi latinamerikanarane inn i våre europeiske båsar.
Kan henda er det stilen og språket som forvirrar oss, kan henda er det den lite lineære framstillinga som gjer at vi har problem med å sjå Galeano som historikar. Stilen, språket og disposisjonen av stoffet kan til tider minna om magisk realisme, men det han skriv om i sakprosabøkene sine er heile tida den verkelege historia, den verkelege verda. Og medan vi europearar er opplærde med den maktmenneskeorienterte historia, så tek Galeano sitt utgangspunkt i grunnplanshistoria.
Fotballpoeten
Som ein uruguayanar med sans for grunnplanet, er det som det skal vera at Eduardo Galeano sin store lidenskap var fotballen. Under VM i fotball eller Copa América vigde han all si tid og all sin energi til fotballen. På inngangsdøra til heimen sin hengde han under desse meisterskapa opp ein plakat der det stod «Stengt pga. fotball». Då eg sjølv blei kjent med Galeano i Oslo i 1984, fekk eg i oppdrag av Universitetet i Oslo å ta han med ut på restaurant og eta middag med han. Eg hadde førebudd ein del spørsmål om historie og politikk som eg ville ta opp med han, men vi blei sittande og prata om fotball – under heile middagen, og fotballpraten heldt fram under ein spasertur vi gjorde etterpå.
Eduardo fortalde meg at hans store ambisjon frå han var liten, var å bli profesjonell fotballspelar, men at dei stokkane av nokre bein han var utstyrt med, som han sa, ikkje tillét han noko anna enn å spela fotball med ord. Her blei han den store meisteren, i den blandinga av mytar og historie som vi fotballelskarar kjenner oss så godt heime i. Den gode fotballspelaren er kjenneteikna, sa han, av at han ikkje treng å oppsøka ballen. Ballen oppsøker den store, den kjenner han att og treng han meir enn noko anna.
Galeano presenterte fotballen slik vi fotballkjennarar liker det, med fakta, historier, mytar og legender. Ingen kunne som Galeano definera dei store spelarane. Brasilianske Leônidas Da Silva var så flink til å forvirra motspelarane når han hadde ballen at det blei sagt om han at han under fotball-VM i Italia i 1934 hadde seks føter og at det dreidde seg om sort magi (Leônidas var den første svarte fotballvirtuosen). Om Pelé sa Galeano at han skar gjennom rivalane, som om han skulle vera ein kniv. Og når sjølvsame Pelé skulle ta eit frispark, ville motstandarane som stilte opp mur, aller helst stå med ansiktet vendt mot mål, så dei ikkje gjekk glipp av scoringa. Og saman med Pelé spelte den beste driblaren gjennom alle tider, den halte Garrincha, som døydde 49 år gammal, fattig, alkoholisert og einsam.
Då eg snakka med Galeano i Oslo i 1984, var han alt på dette tidspunktet uroa for framtida til fotballen, denne idretten som, i motsetnad til det kapitalistiske samfunnet elles, respekterer talentet til dei fattige. Den gongen var Maradona håpet og unnataket. Midt inne i ein periode med frigid fotball, der det einaste saliggjerande var å vinna og ikkje å nyta, viste Diego at også fantasien kan vera effektiv. Eit tiår seinare fekk vi Romario, drøymaren som alt i favela'en sin øvde seg i å skriva alle dei autografane han meinte han ville bli nøydd til å skriva i framtida, som vidgjeten fotballspelar. Som fotballspelar var Romario taktikktrenaren sitt mareritt, han gjorde uansett som han sjølv ville, og laga nær sagt så mange mål som han sjølv ville.
Fotballboka til Galeano, Fotball i sol og skygge, kom i 1995 og er høgdepunktet i fotballitteraturen, slik Maradona og Messi er det som fotballspelarar. Om desse to har Galeano skrive: «På same måte som Maradona førte ballen med seg limt til foten, fører Messi ballen med seg inni foten. Noko som er eit fysisk fenomen. Usannsynleg. Setninga kom Messi for øyre. Og truleg likte han den, for han sende meg ei trøye i gåve. Vitskapleg sett er det umogleg, men det er sant!»
Politisk aktivist
I tillegg til å kommentera var Galeano også politisk aktør i Latinamerika, i første rekkje sjølvsagt som journalist og forfattar, men ikkje berre som det. Då statskuppet i Uruguay kom i slutten av juni 1973 blei Galeano først fengsla og sidan tvungen i eksil. Han reiste til Argentina, der han grunnla magasinet Crisis. Då dei militære gjorde kupp også i Argentina, i mars 1976, såg han seg nøydd til å flykta igjen, denne gongen til Calella i Catalonia (Spania). «Latinamerikas åpne årer» blei sensurert vekk av militærdiktatura i Uruguay, Argentina og Chile.
Eduardo Galeano var alltid solidarisk med grupper som kjempa mot diktatur, og han hjelpte alltid solidaritetsorganisasjonar som kjempa for ein overgang til demokrati i Latinamerika. Han reiste tilbake til Uruguay i 1985, så snart diktaturet hadde falle. Både i ord og handling var Galeano oppteken av at det måtte skje eit rettsoppgjer mot dei militære for brotsverka deira mot menneskeslekta. Frå 1987 til 1989 var han med i «Den nasjonale kommisjonen for folkerøysting», som hadde til hensikt å få gjort om på den lova om straffefridom som var blitt kunngjort i 1986, for å unngå straffeforfølging og rettsoppgjer.
Saman med andre intellektuelle støtta Eduardo Galeano fullt opp om venstrekoalisjonen Frente Amplio (Den breie fronten), og han gledde seg storleg over den venstredreiinga som latinamerikansk politikk gjorde frå 1998-1999, då Hugo Chávez for første gong blei valt til president i Venezuela. I 2005 blei han valt inn i den rådgjevande komiteen til den latinamerikanske tv-kanalen TeleSUR, som nett då var starta opp som eit latinamerikansk alternativ til spesielt CNN og den USA-vinkla nyheitsformidlinga. Samstundes var han aktivt med i den uruguayanske vekeavisa Brecha, som han hadde vore med på å starta i 1985 og der han var medlem av den rådgjevande forsamlinga fram til han døydde.
I 2009 overrekte Hugo Chávez eit eksemplar av «Latinamerikas åpne årer» til ein lettare forvirra Barack Obama under det 5. toppmøtet for Amerika (Las Américas i fleirtal på spansk), eit toppmøte som gjekk føre seg i Trinidad Tobago. Chávez meinte at «Latinamerikas åpne årer» ville gje USA sin president ei strålande innføring i korleis Latinamerika såg på si eiga historie og sine eigne samfunn. På éin dag gjekk boka frå plass nr. 60 280 til 10. plass på Amazon si bestseljarliste.
Då same Barack Obama hadde vunne sin første valsiger i USA, kommenterte Eduardo Galeano dette på følgjande vis: «Det kvite huset vil snart vera heimen til Obama, men dette kvite huset blei bygd av svarte slavar. Eg ville lika å sjå og eg vil håpa at Obama aldri, aldri gløymer dette».
Det vi i dag kan læra av Galeano og heile den rike arven etter han, er å prøva å leggja dei undertrykte, dei kua, dei koloniserte sine synspunkt på dei store konfliktane i verda.
————————————————————————–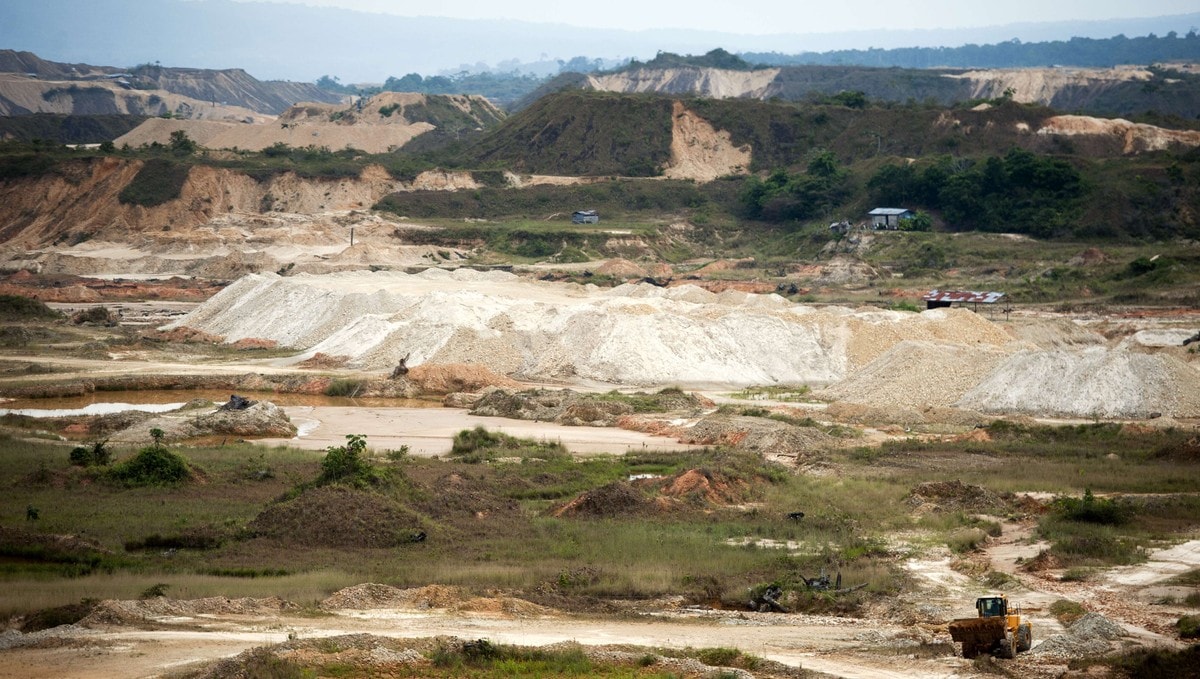 Av Journalist Inger Marit Kolstadbråten, NRK
Narkokarteller har overtatt den ulovlige regnskoghogsten i Peru
Norge har inngått en milliardavtale med Peru for å prøve å stoppe nedhoggingen av regnskogen. Det blir ingen enkel jobb i et land hvor kriminelle nettverk og narkokarteller står bak 80 prosent av ulovlige hogsten.
– Da jeg bodde i den peruanske regnskogen, kom jeg over et kokainkartell som drev med utstrakt plyndring av skogen. De forfulgte indianerne som bodde der. Mange ble enten drept eller endte opp som slaver for kartellene, forteller Anders Krogh.
Han er leder av Amazonas-avdelingen i Regnskogfondet. I 1999 bodde han hos en indianerstamme langt inne i den peruanske regnskogen og opplevde på nært hold den omfattende plyndringen.
– Regnskogen i Peru er en eneste stor vill vest, hvor myndighetene har svært liten kontroll. Det styres av store bander rett og slett, sier Krogh.
Han var vitne til at ulovlig hogd tømmer verdt hundrevis av millioner kroner lå kilometer etter kilometer nedover elven i nærheten av der han bodde.
Ett av verdens største regnskogområder
Amazonas strekker seg over store områder i Sør-Amerika, inkludert Peru.
To tredjedeler av landet er dekket av regnskog, og Peru er verdens femte største regnskogland med svært mange utrydningstruede dyre- og plantearter. I regnskogen bor også flere såkalt ukontaktede indianerstammer, som ikke vil ha kontakt med omverden.
Nedhoggingen av verdens regnskoger – inkludert Peru – er et viktig tema på klimatoppmøtet som nå er i gang i landets hovedstad Lima.
Samtidig har kampen om den peruanske delen av regnskogen blitt stadig mer tilspisset. 75 prosent av skogen er lovet bort som oljekonsesjoner, presset på skogen øker fra landbruks- og gruveinteresser, det samme gjør avskogingen.
Hele 80 prosent av hogsten i landet, er illegal. Og «hogstmennene» er drevne kriminelle.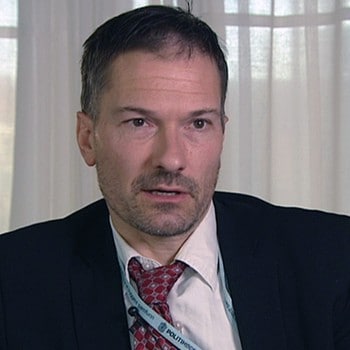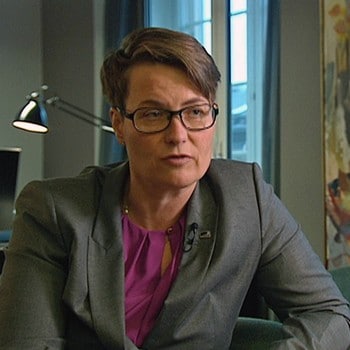 – Det har vært et skifte innen tradisjonell organisert kriminalitet, både internasjonalt og i Peru, forteller Christian Nellemann, som er leder av FNs utrykningsenhet ved GRID-Arendal.
– De kriminelle gruppene som tidligere drev med menneskehandel og narkotika har gått over til miljøkriminalitet, fordi det er ingen risiko der. De kan tjene milliardbeløp nærmest risikofritt.
Nellemann viser oss et kart med ruten til et smuglerskip som frakter ulovlig tømmer fra Peru. Transporten går gjennom Amazonas til Colombia og videre til USA.
Og det er enorme penger å tjene. Et mahognitre eller sedertre er verdt mellom 60-100.000 kroner på verdensmarkedet.
Miljøkriminalitet på verdensbasis utgjør ifølge FNs miljøprogram UNEP og Interpol opp til 213 milliarder dollar hvert år.
I Indonesia ble for eksempel en tømmersmugler avslørt med 750 millioner kroner på konto.
Samtidig er nedhuggingen av regnskogene en av de største truslene mot verdens klima. Derfor har Norge inngått avtaler med flere regnskogland for å redusere avskogingen.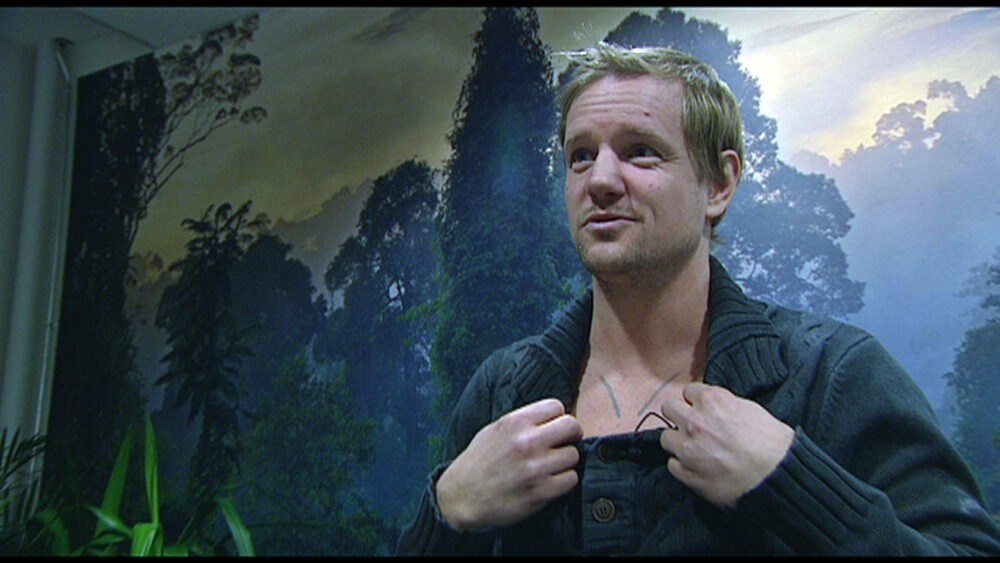 Kriminelle lar seg ikke stoppe
I høst signerte regjeringen en avtale med Peru. Avskogingen der tilsvarer nær halvannen gang Norges årlige utslipp av CO2.
I intensjonsavtalen står det at Peru vil innføre en rekke tiltak blant annet i landbrukssektoren for å redusere hogsten.
Hvis de lykkes, vil landet få utbetalt inntil 1,8 milliarder kroner fra Norge.
Christian Nellemann mener at avtalen ikke er god nok til å stoppe den ulovlige hogsten.
– Den norske innsatsen for å redde regnskogen er ett av de aller viktigste klimatiltakene. Men når mellom 50 og 90 prosent av dette drives av organiserte kriminelle, så krever det også en politiinnsats, og det har vi ikke i dag.
– Vi vet at det eneste som virkelig hjalp i Brasil, og som fikk til en stor reduksjon i avskogingen, var nettopp politiinnsats. Vi må ikke glemme at organiserte kriminelle ikke lar seg stoppe av gode intensjoner, sier Nellemann.
Han forteller at de kriminelle organisasjonene er veldig profesjonelle. De hacker seg inn på departementenes hjemmesider for å skaffe seg falske tillatelser, og korrupsjon er svært utbredt.
Derfor er det vanskelig for kontrollører å få stoppet mye av den illegale tømmerhogsten. Papirene kan være i orden, men tømmeret kan være hogd ulovlig i en nasjonalpark eller i et indianerområde.
Samtidig er kontrollen liten, og kokain blir også smuglet ut med tømmertransportene. For narkotikakarteller er inne i den ulovlige tømmerhogsten på grunn av den lave risikoen for å bli tatt og den enorme fortjenesten.
Nellemann er redd for konsekvensene hvis Norge ikke satser mer på politiarbeid, etterretning og internasjonalt samarbeid for å knekke den organiserte kriminaliteten bak den illegale hogsten.
– Dersom Norge ikke refokuserer og setter mer fokus på politiinnsats, som er det eneste vi vet virkelig fungerer for å stoppe de kriminelle organisasjonene, vil det ikke bare føre til økt avskoging og redusere muligheten for å stoppe klimaendringene.
– Det vil også føre til undergraving av staten og landet i form av tapte skatteinntekter, og gi økt finansiering av organiserte kriminelle nettverk og sågar finansiering av militante grupper og terror som vi ser i en rekke andre land, sier FN-mannen.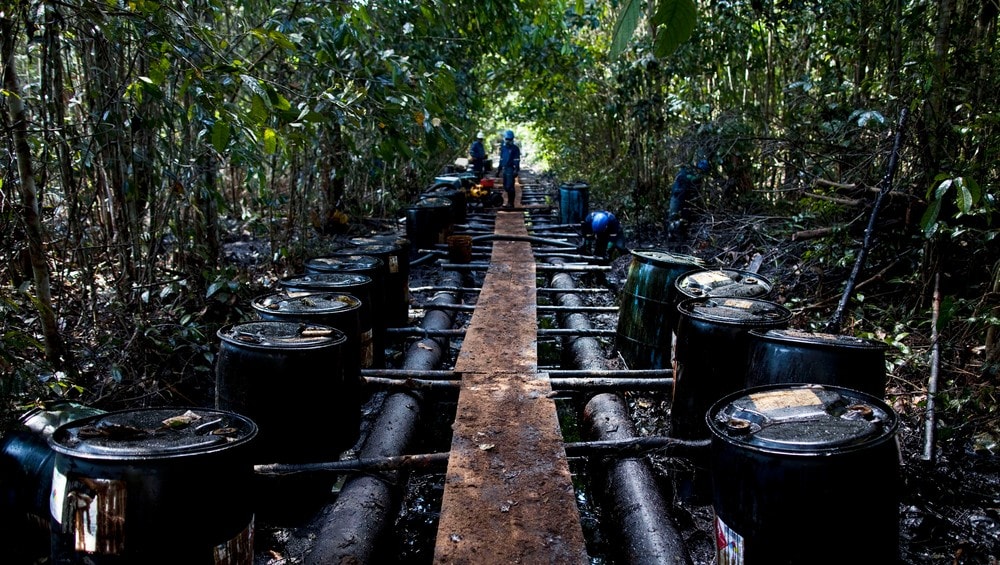 Farlig for miljøaktivister
I høst ble fire indianere drept i regnskogen, på grensen mellom Peru og Brasil. De var på vei til et møte for å forsvare skogen mot tømmerselskapene som trenger stadig lenger inn i deres områder.
– Dersom du er regnskogaktivist i Peru, så gjør du det med livet som innsats. Og stort sett er det hogstkartellene som står bak slike drap, sier Anders Krogh i Regnskogfondet.
Han bidro selv til å avsløre et ulovlig hogst- og narkokartell da han bodde i Peru. Også han mener skogavtalen mellom Norge og Peru ikke går langt nok.
– Skogavtalen er en unik mulighet til å få reddet avskogingen i Peru en gang for alle. Men for å få til det er det viktig at Norge stiller tydelige krav. Norge må kreve et midlertidig hogstforbud i Peru inntil myndighetene får kontroll over hogstsektoren, mener Krogh.
Men klima- og miljøminister Tine Sundtoft (H) forsvarer avtalen, slik den er.
– Vi har inngått en avtale med Peru og mener avtalen har elementer som gjør at Peru har stor egenmotivasjon for å få orden på dette. For det er gjennom gode resultater for redusert avskoging at de får pengene fra Norge, sier ministeren.
Fakta
Faka om Amazonas:
Amazonas er verdens største regnskog.
Den strekker seg gjennom 9 land. Den dekker et område på nesten 7 millioner kvadratkilometer, mer enn 20 ganger så stort som Norge.
60 prosent av Amazonas-regnskogen ligger i Brasil. I Peru utgjør Amazonas-regnskogen 60 prosent av landets areal.
Kilde: Miljøverndepartementet.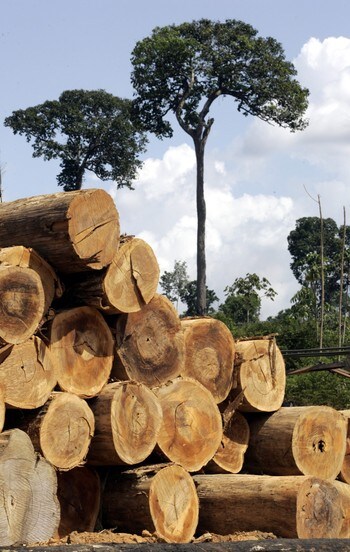 Regnskogen i fare
Verdens eldste økosystem.
Rommer 50-80 prosent av jordas arter.
Hjem for rundt 1000 ulike urfolksgrupper.
Hvert år forsvinner rundt 130 000 kvadratkilometer tropisk skog. Dette tilsvarer nesten halve Norges areal. I tillegg skades trolig et minst like stort skogområde.
Indonesia og Brasil er de landene i verden hvor mest regnskog raseres.
Ifølge FN-tall fra 2005 er 30 prosent av landjorda dekket av skog.
Kilde: Regnskogfondet/FAO, Miljøverndepartementet
—————————————————————————————————
teleSUR Investigation: The Human Rights Crisis in Honduras
On October 29, Tomas Gomez Membreno, 15, member of the Civil Council of Popular Organizations of Honduras (COPINH) was found dead on the shore of Rio Gualcarque. He had been reported missing for approximately four days. COPINH, largely represented by the Lenca indigenous nation, works to defend indigenous rights and has challenged Honduras» growing mining and hydroelectric enterprises that threaten their communities» livelihood.
Gomez's death came three weeks after the assassination of two members of the Honduran resistance Freedom and Re-foundation Party (LIBRE) on October 7. The violent deaths of Jose Benito Lopez Martinez, coordinator for the San Francisco del Ceibon, Cortes along with the murder of his son Jose Rolando Martinez, echoed the call for international solidarity since the coup d'état.
The deterioration of human rights in Honduras has received widespread international attention since the coup d'état in 2009. Since then, popular movements have strengthened their resistance. Entire communities have organized against state sanctioned violence, economic and land exploitation as well as growing organized crime networks. The intimidation and assassinations of human rights defenders, resistance leaders and members of the resistance inspired political party are steadily on the rise.
Other parts in this teleSUR Investigation:
Human Rights Context in Honduras
Honduras has been under the control of a coup government that seized power in 2009 after unconstitutionally removing president Manuel Zelaya and subsequently designating Roberto Michelleti as president. The (s)elections of right wing candidates Porfirio 'Pepe' Lobo Sosa and Juan Orlando Hernandez have continued the coup's tradition.
The National Popular Resistance Front (FNRP) has denounced both elections as undemocratic and illegitimate. In 2009, the FNRP called for a boycott of the elections and the results were not recognized by most of the civil society and contested internationally.
In 2013, international observers reported widespread elections fraud on account of irregularities in vote counts as well as the buying of votes. LIBRE delegate Rixi Moncada also said in 2013 that, «there are irregularities that need to be analyzed and a great quantity of information that do not coincide with what our party received [at the polls].»
Not surprisingly, the political situation in Honduras has led to drastic increases in homicides, corruption and impunity. Currently, the United Nations estimates that Honduras has the highest murder rate in the world. Since 2011, Honduras has become the world's most violent country outside of a war zone.
Honduras is also one of the region's most impoverished countries with 45.3 percent of people living in extreme poverty.
#News | 76,000 families suffer hunger in #Hondurashttp://t.co/d3Wu5IMATypic.twitter.com/239jCrijd5

— teleSUR English (@telesurenglish) October 18, 2014
Karen Spring, the Honduras-based coordinator for the Honduras Solidarity Network, explains, «The focus of the Honduran government since the coup has been a rush of neoliberal policies and pro-neoliberal governments. The military coup is an ongoing problem.»
The coup d'état opened «Honduras for Business» and the country has steadily been stripped of its natural resources for mining, oil exploration and mega tourism projects by foreign investors.
The conditions facing Hondurans are not endemic to the Central American nation, rather a combination of U.S. intervention and the Honduran government's protection of foreign business interests.
Hondurans and U.S. based solidarity organizations have denounced the United States role in the 2009 coup and ongoing intervention. Hondurans have long struggled against US economic, political and military intervention dating from the derogatorily dubbed «Banana Republic» to being the base of US operations in the 1980s against indigenous guerrillas in neighbouring Guatemala, El Salvador and Nicaragua. Honduras's current political landscape is a country co-opted by foreign business, constitutionally violated and militarily intervened.
.@HillaryClinton boasts about her leading role in the overthrow of the democratically-elected president of #Honduras: http://t.co/uCT2aMlsFo

— Ben Maloney (@Ben_Maloney) October 21, 2014
Militarization and Privatization of Rural Lands in Honduras
This year, El Corpus, Choluteca made headlines as 10 miners were trapped after the Cuculmeca de San Juan Arriba gold mine collapsed. Two miners survived.
While all the miners involved are artisan miners, it is suspected that much of what they find is bought by a transnational also working in the area. Spring explains, «It's a way of life for many people in a country where there are not many economic opportunities and job employment.»
On October 2, three miners from the same community were detained and tortured by Honduran military. Honduran local media shared the frightening images of military officers torturing a young man and pouring water over his face, wrapped tightly with a t-shirt. None of the victims were killed.
However, the four military officers involved are currently suspended and are under an investigation by the Public Ministry. There is little expectation that these officers will be held responsible considering the high impunity rate especially for crimes committed by Honduran state forces.
The current case exemplifies the growing climate of fear that Hondurans face as state-sanctioned violence continues to proliferate in the country. Indigenous communities and farmers continue to face increased militarization as agribusiness takes over their lands for hydroelectric projects, African palm expansion and privatized cities.
According to Rights Action, 109 people have been killed in land disputes from 2009 to early 2013 and another 4,500 farmers have participated in legal proceedings.
Prominent peasant leader Margarita Murillo was violently murdered on August 27. She was shot in El Planon, Villanueva in south San Pedro Sula while working the land. She was the president of Las Ventanas Farming Cooperative and a founding member of the FNRP and LIBRE party.
The Aguan Valley Regional Agrarian Platform reports that 140 farmers have been murdered over the last four years and their deaths have gone without investigations and unpunished. Operation Xatruch forces along with paramilitaries and privately contracted security officers plague the Bajo Aguan, in northern Honduras, in the name of Miguel Facusse's African palm agribusiness.
The International Finance Corporation (IFC), a private lending arm of the World Bank began to audit $USD 30 million of its loans to Facusse's Dinant corporation in light of allegations of Dinant's role in these human rights abuses in the Aguan Valley.
The degrees of separation between politicians, organized crime, militarization and foreign investment are few, emphasize many Honduran activists.
Gendered Violence
Gendered violence plagues the nation as 176 murders of members of the Lesbian Gay Bisexual Trans and Intersex (LGBTI) community, especially trans-women, have occurred in alarming rates since 2009.
Additionally, the Women's Rights Observatory in Honduras estimates that one of every two deaths is registered as feminicide. The number of violent deaths of women has risen 263.4 percent between 2005 to 2013.
The United Nations Rapporteur on Violence Against Women Rashida Manjoo visited Honduras between July 1-8, 2014 stating, «The climate of fear, in both the public and private spheres, and the lack of accountability for violations of human rights of women, is the norm rather than the exception.»
"There is a huge international outcry if a gay or lesbian person in Russia is killed[.] But here…» http://t.co/HtrlR1grDo#Honduras

— Dan Beeton (@Dan_Beeton) October 15, 2014
Educators and Lawmakers Targeted
Defenders of truth and justice have been systematically targeted since the coup. Public prosecutors Marlene Banegas and Olga Patricia Efragio were killed on Friday October 10 in San Pedro Sula. Local Honduran media reports that both prosecutors were «honest and combative» and had 26 years of shared experience between them.
Banegas had received death threats before as the coordinator of the Prosecution Office for Crimes Against Life. Until recently she was under police protective services. Efragio was the coordinator of the Prosecution Office for Crimes Against the Environment.
The number of assassinated lawyers has risen to 83 in the last 57 months with two public prosecutors murdered in San Pedro Sula just last week. Honduras ranks as one of the top countries for murder rates of journalists, just behind Brazil and Mexico, as 33 journalists have been killed between 2010 and 2013. In 2014, seven journalists have been killed with three murders happening within one month's time.
In addition, human rights groups estimate that one teacher is murdered at least every month in Honduras. From 2009 to 2014, 83 teachers have been killed.
The Inter-American Court of Human Rights (IACHR) is expected to visit Honduras in December to investigate the human rights situation.
Other parts in this teleSUR Investigation:
——————————————————————
Brazil's Announcement to Auction New Amazon Mega-dam Provokes Outrage
Amazon Watch Rio de Janeiro, Brazil – 6 Oct. In a precipitous move last Friday, Brazil's Ministry of Mines and Energy set December 15th as the date to auction the construction of the massive São Luiz do Tapajós hydroelectric dam, the first in a series of large dams slated for construction on the Tapajós River, one of the Amazon's largest tributaries. The announcement immediately provoked the condemnation of local indigenous peoples, who criticized the federal government's failure to ensure respect for their rights, as guaranteed by the Brazilian Constitution and international human rights agreements.
The move enflamed tensions in this precarious and remote region, while portending conflict with the region's threatened indigenous peoples, particularly the Munduruku people, one of the largest surviving Amazonian tribes, whose territories and communities span much of the Tapajós basin.
In response to the announcement, the indigenous organization Movimento Munduruku Ipereg Ayuissued an open letter denouncing the Brazilian government's "lies", citing a recent meeting with high-level federal officials who promised that the dam would not proceed without a process of free, prior, and informed consultation with indigenous and traditional communities. Domestic law and international human rights agreements such as International Labor Organization Convention 169 (ILO169), to which Brazil is a signatory, require such consultations.
"We know that prior consultation should take place before any decision concerning the dam," affirms the Munduruku statement, which demands the immediate cancellation of the auction. "Is the government throwing ILO169 in the garbage? Once again the government shows that it does not aim to dialogue with us."
"This decision is another enormous blow to the indigenous right to consultation, just as we've seen with the Belo Monte dam," said Maíra Irigaray of Amazon Watch. "President Rousseff's administration's disregard of Brazil's traditional populations is shameful."
The announcement of the São Luiz do Tapajós dam auction comes on the heels of an escalating controversy over the ambitious Amazon dam-building plans of the Rousseff government. Recent mega-dam projects – such as Belo Monte on the Xingu River, and Santo Antônio and Jirau on the Madeira river – have been plagued by major construction delays and massive cost overruns, in addition to serious socio-environmental impacts that have been left largely unmitigated by dam-builders. Suspicions of corruption within the dam industry have been heightened by a recent scandal involving Minister of Mines and Energy Edison Lobão, accused with grafting kickbacks from the state oil company Petrobras, which he oversees.
"In cases such as São Luiz do Tapajós, political decisions regarding which new dams will be built are based solely on the criteria of maximizing energy generation, without consulting indigenous peoples and before studies on the socio-environmental impacts and economic viability of projects have been completed. Moreover, there's a chronic tendency for technical studies commissioned by dam proponents to seriously underestimate or simply ignore major social and environmental impacts and risks. Clearly, such practices contradict Brazilian legislation and international agreements such as ILO Convention 169 on free, prior and informed consultations and consent" noted Brent Millikan from International Rivers.
The São Luiz do Tapajós is the largest of seven large dams slated for construction on the mainstream of the Tapajós and one of its tributaries, Rio Jamanxim. Dozens of other large and medium-sized dams are also planned for construction on the Teles Pires and Juruena rivers, major tributaries of the Tapajós, three of which are already under construction. The majority of the projects would directly affect indigenous peoples and their territories, as well as other protected areas, including National Parks and National Forests.
Since mid-2012, bands of Munduruku warriors, together with women and children, occupied the Belo Monte dam site on two occasions, protesting the Brazilian government's plans to build similar destructive dam projects on the territories in the Tapajós. Tensions intensified in late 2012 when the Federal Police shot and killed a member of the Munduruku tribe during a raid on wildcat placer mining, perceived as a form of intimidation aimed at reducing indigenous resistance to the dam projects. In mid 2013, when the Munduruku refused to allow technical teams conducting dam studies to enter their territories, President Rousseff ordered the Federal Police and National Guard to serve as their escorts, further escalating tensions in this remote corner of the Amazon. Still another source of tension has been federal government's refusal to demarcate areas occupied by the Munduruku people, such as Sawre Muybu, that would be directly flooded by the São Luiz do Tapajós dam.
Article from: revolution-news.com
—————————————————————-
Venezuelan Socialist Party Legislator Robert Serra Assassinated
By Ewan Robertson, 2. October, venezuelanalysis.com
Robert Serra (27), a legislator of the governing United Socialist Party of Venezuela (PSUV), and the National Assembly's youngest parliamentarian, was found dead in his Caracas home yesterday. (Prensa AN)
Authorities confirmed last night that Serra and his partner Maria Herrera had been murdered in their residence. According to daily newspaper Ultimas Noticias, unofficial reports say that Serra's body showed signs of torture before he was killed.
The minister of interior affairs, Miguel Rodriguez Torres, informed state television VTV last night that an investigation had been launched into the murders.
"They were horribly assassinated in their house…a motive still hasn't been determined, what we can assure is that there is a specialised team at the site to investigate who is responsible for this act," he stated, while asking PSUV members to "remain calm".
Serra was a rising figure within Chavismo, and had been a prominent student leader in the PSUV. Originally from the western city of Maracaibo, the law graduate and criminologist also spearheaded initiatives to tackle violent crime in Venezuela. He was elected to the AN for the PSUV in 2010.
Tributes to Serra from members of the government and PSUV came pouring in upon the news of his murder. President Nicolas Maduro first reacted to the news on Twitter, writing, "We will continue your example Robert, loyal and firm in the path of the revolution that you always defended with passion".
National Assembly president Diosdado Cabello told VTV that he felt "immense pain" at the "horrendous crime" and loss of "one of the PSUV's new, best generation".
Former opposition presidential candidate Henrique Capriles recognised Serra's death on Twitter, however attempted to tie the killing to high crime rates in Venezuela, for which the opposition blames the government.
"The death of any Venezuelan deserves our most energetic rejection, there is a national clamour for violence to be ended, peace to the soul of Dep. Robert Serra," he wrote, continuing, "Don't forget that in our mistreated homeland 50 Venezuelans are killed every day".
Several commentators from within Chavismo argued that Serra's murder was part of an alleged strategy of targeted assassinations and an "economic war" to undermine the Bolivarian government.
Writing on popular pro-government community forum Aporrea, political science professor Jesus Silva wrote of the event, "It's not a myth, it's a reality: there is a national plan for the targeted assassination of mid-level socialist political leaders".
He continued, "300 NGOs are being financed by governments and companies in and outside of the country to implement political terrorism in Venezuela".
History of assassinations
Robert Serra's murder joins the list of other assassinations of government figures. In April, PSUV local councilor and former intelligence chief Eliecer Otaiza was murdered in Caracas. Serra's bodyguard, detective Alexis Barreto, was also assassinated two years ago.
Alleged assassination plots and attempts have also been reported against top government officials. Last October, then price control enforcer Eduardo Saman survived a suspicious armed assault that he said was an assassination attempt.
The cases recall the car bomb assassination of state lawyer Danilo Anderson in 2004, who at the time was responsible for prosecuting several anti-government figures suspected of participating in the 2002 coup against the administration of Hugo Chavez.
A wake for Robert Serra and Maria Herrera is being held today.
—————————————————————-
Venezuelan Government Reports Evidence that Serra's Assassination Tied to Right-Wing Terrorist Plot
By Cory Fischer-Hoffman, 3. October, venezuelanalysis.com
Caracas, 3rd October 2014 (Venezuelanalysis.com) – The murder of Robert Serra, a young legislator of the PSUV (United Socialist Party of Venezuela), who was killed in his home along with his companion Maria Herrera late Wednesday night, is tied to a right-wing terrorist plot, government officials stated yesterday.  Thousands filled the streets of Caracas yesterday and late last night to honor Serra's memory.  President Maduro vowed to take "swift action" against "terrorist acts."
Venezuela's scientific investigation police (CICPC) are studying video carama footage from Serra's home and have collected forensic evidence. It has been reported that Serra and Herrera were killed by stab wounds. Herrera received 6 – 7, while Serra was gagged and handcuffed and received up to 40 stab wounds before he was murdered. The act is thought to have taken 15 – 20 minutes.
The assassinations are thought to have been carried out by a group of six men, who were armed, and gained entry into Serra's house through some kind of guise. No evidence of forced entry was found.
The secretary general of the Union of South American Nations (Unasur), former Colombian president Ernesto Samper, appeared to agree with the Venezuelan government's hypothesis as to the nature of the assassination.  He responded to the news yesterday via twitter by writing, "The assassination of the young legislator Robert Serra in Venezuela is a worrying sign of the infiltration of Colombian paramilitarism."
Government officials are claiming that the extreme Venezuelan right-wing, with links to international terrorist groups in Colombia and Miami, are behind Serra's death, and the murder of his companion Herrera.
In a recently released video, right-wing Venezuelan activist Lorent Saleh outlined his links to former Colombian President Alváro Uribe, and the acquisition of over $8000 USD worth of explosives to use in a "social cleansing."  Referring to this video, academic Steve Ellner wrote yesterday, "In the conversation Saleh makes reference to sophisticated Remington arms for sharpshooters with a list of twenty targets."  Robert Serra, the young Chavista legislator and avid defender of the Bolivarian Project, was named one of the targets of Saleh's hit list.
Ellner went on to criticize the United States» allegations of human rights violations in Venezuela "when they know full well that the type of terrorism carried out in that nation would never be tolerated in the U.S." He also warned that "the situation resembles the prelude to the overthrow of Salvador Allende" in Chile in 1973, when the Chilean opposition did not distance themselves from violent actions including the assassination of a Chilean general.
President Nicolás Maduro paid his respects to Robert Serra and Maria Herrera yesterday and stated to the National Assembly that "criminal evidence and clues will soon make it possible to identify the material and intellectual authors of the crime."
Thousands of Venezuelans descended upon central Caracas yesterday to pay honor to the life of Robert Serra and Maria Herrera, and to condemn the acts of violence.  A motorcade of cars and motorcycles filled the shut down traffic late yesterday afternoon, and thousands of people stood in lines – even through a heavy downpour – to offer their condolences.
Robert Serra, a law graduate and criminologist, was elected in December 2010 as a member of the 2nd constituency of Caracas. He was the one of the country's youngest elected officials and he had strong ties with grassroots movements.  President Maduro called on the Venezuelan people to maintain "consciousness and fortitude» in the face of this "vile assault on the revolutionary process."
———————————————————-
Venezuela lawmaker Robert Serra buried in Caracas
Thousands of Venezuelans have paid their last respects to governing party member of parliament Robert Serra.
Mr Serra and his partner Maria Herrera were found dead at their home on Wednesday night in Caracas.
President Nicolas Maduro and other government officials joined a procession that accompanied the coffins through the streets of Caracas.
Mr Maduro has blamed «ultra-right» opposition groups in the country and in neighbouring Colombia for the murder.
Mr Serra and Ms Herrera were reported to be have been stabbed.
They were buried at a local cemetery after a brief religious ceremony, attended by Mr Maduro.
In tears, Mr Maduro sang the national anthem and songs praising the Bolivarian Revolution – the movement launched in the 1990s by late President Hugo Chavez.
«I know this cemetery very well, because there are Venezuelan martyrs resting in every corner of it,» said Mr Maduro at the cemetery.
«The crowds have been calling for justice. Rest assured that we will, sooner rather than later, arrest those who committed this crime. They have been identified.
«But, more importantly, we will identify the masterminds of these murders. They are abroad, in Colombia and in Miami,» said Mr Maduro.
«Political murder»
Earlier, thousands of people queued up outside the National Assembly building to pay their respects.
Mr Serra, 27, was the youngest member of the National Assembly and was seen a rising star in the governing United Socialist Party (PSUV).
Venezuela has one of the highest murder rates in the world, but the Venezuelan authorities have said Mr Serra was the victim of a political crime.
«This is a political murder, committed to intimidate other young people and try to keep them away from politics,» said Diosdado Cabello, president of the National Assembly.
The Venezuelan government has declared three days of national mourning.
Related Stories
from: bbc.com, 4 October 2014
Rio de Janeiro's BOPE and Police Pacification: Fear and Intimidation in Complexo da Maré
June 6, 2014
The editors of Anthropoliteia would like to welcome Nicholas Barnes with the latest entry in our developing forum, Security in Brazil: World Cup 2014 and Beyond.
The scene was impeccably staged. The Special Operations Police Battalion (commonly referred to as BOPE and famously depicted in the film Elite Squad and its sequel) had set up a temporary command center on the edge of the plaza. More than a hundred of their police, armed to the teeth, with bulletproof vests and helmets, were milling around in the sweltering heat with nothing to do after taking control of the area without a shot being fired. Sky, the television company, had set up a small table under an umbrella and was hoping to sign up residents for their cable package. A helicopter made low passes over the plaza. City sanitation workers pushed around piles of garbage, pretending to work. In the midst of all of this, BOPE police were giving rides to kids on several horses as dozens of journalists snapped photos of the delighted children. Later in the afternoon, BOPE raised their flag alongside the Brazilian national flag in the middle of the plaza. With much pomp and circumstance, Complexo da Maré, the largest group of favelas in Rio de Janeiro, had officially begun the pacification process.[1]
Located in the sprawling, industrial northern zone of the city, Complexo da Maré is a cluster of 16 favelas with a population of roughly 130,000. It is a public security concern because it is home to several non-state armed actors (two separate gang factions and a militia) and is located at the intersection of three of the major traffic arteries that connect the international airport to the rest of the city. I have been residing in Maré for the past year conducting dissertation field research. This has allowed me the opportunity to witness BOPE operations first hand and interview residents and community leaders about the tenuous and shifting public security situation. I will argue that BOPE's pattern of abusive tactics and violence comprised an overall strategy to threaten and terrorize these communities into submission in an effort to "retake" these favela territories. And while such a strategy may have produced more effective tactical operations and short-term results, it is counter-productive to the pacification process in the long run and requires a major reassessment by the public security apparatus moving forward.
Rio's police pacification program began in 2008 with the plan to wrest control of many of the city's favelas from powerful drug-trafficking gangs and install permanent proximity policing units in these communities. As of May of this year, it has reached approximately 264 separate favelas and an estimated 1.5 million inhabitants. BOPE is instrumental to the pacification program. They are tasked with the most dangerous operations and invasions and remain in some areas for weeks or months carrying out sweeps and "cleansing" the area of firearms, drugs, and dangerous elements until a pacification police force is installed.
One of the most noticeable aspects of BOPE is their all-black uniforms, cars, trucks and other vehicles on which they proudly display their symbol, a knife in the skull ("faca na caveira") superimposed on two pistols.
According to the BOPE website, the symbol stands for resilience in the face of death but it is also intended to send a less than subtle message to gang factions and their conspirators. BOPE officials' rhetoric expresses their understanding of favelas as enemy territories. Their common refrain is that those on the side of good ("o lado do bem") have nothing to fear from BOPE which implicitly suggests that those complicit in gang activities have every reason to be afraid. Putting the situation in such stark terms reinforces and justifies BOPE's treatment of these communities. The symbol, therefore, remains an accurate depiction of BOPE's ethos and is indicative of their violent and terrorizing behavior in the favelas.
their operations are part of a largely symbolic campaign aimed at reestablishing the legitimacy of the state.
Erika Robb Larkins (2013) has correctly pointed out that much of BOPE's behavior is performative in nature. They have fostered a culture of violence and quasi-mystical identity within their ranks that is frequently expressed through violence in Rio's favelas. Moreover, their operations are part of a largely symbolic campaign aimed at reestablishing the legitimacy of the state. The well-orchestrated plaza scene I describe above is a prime example of this propaganda campaign whose audience is obviously not the residents of these favelas.
There is also, however, a more strategic element in BOPE's demonstrative and violent behavior in favelas. By making frequent displays of their firepower and training, regularly threatening residents, and responding to any provocation with extreme violence, BOPE is sending a very clear message of deterrence to communities and gangs. The ideal for BOPE is an operation like the one described above where not a shot is fired and they can display their effectiveness to the media and general public. This requires gang members to avoid any type of confrontation and residents to tolerate abuses and search and seizure without protest.
One example of this deterrence strategy is the use of militarized vehicles during BOPE operations. The caveirão ("big skull") is an enormous armored vehicle designed to withstand gunfire from assault rifles as well as high-powered explosives. It is replete with a 360 degree gun turret and can transport as many as 12 police in and out of favelas. While the caveirão is extremely effective at protecting police from gang faction gunfire and has saved many police lives, it has failed to improve public security in these communities because it treats them as enemy territories and all residents as would-be criminals. In an open letter to Rio's governor in 2006, various non-governmental organizations wrote that the caveirão's in favela operations constitues an instrument of intimidation and remains contrary to the most basic human rights. The caveirão is usually joined by attack helicopters that fly low over the community, creating a sensation of being under siege. The caveirão and their helicopters have made frequent visits to Maré in the past several years and watching the armored vehicle lumber down the narrow streets or hearing the helicopter pass overhead is truly a frightening experience. Upon BOPE's arrival, gang members and residents alike usually find somewhere to wait out the operation. For this reason, most BOPE operations occur without direct confrontations with gang factions (see Larkins 2013).
If individual police are engaging in illegal and abusive behavior then such tactics remain an authorized or at least tacitly accepted part of BOPE's repertoire of violence.
Since BOPE began to carry out operations in Maré in 2011, they have engaged in many home invasions without warrants. They have ransacked homes looking for drugs and guns, stolen documents or money, and threatened and terrorized residents. BOPE carries out such invasions generally because they suspect involvement with gangs or drug use. In one case in March of this year, police invaded a house where they believed youths to be using drugs and beat up the adolescents before locking them in a bathroom. Touring the house in the aftermath, the boys' parents showed me the destruction BOPE left in their wake as they unsuccessfully searched for drugs. BOPE commanders argue that such behavior is condemned by their organization and that incidents have become less frequent over time. In the same breath, however, they say that it is impossible to regulate the behavior of all police and abuses are bound to happen. Such statements contradict the discipline and professionalism for which BOPE is famous. If individual police are engaging in illegal and abusive behavior then such tactics remain an authorized or at least tacitly accepted part of BOPE's repertoire of violence. Moreover, because BOPE police are seldom investigated less disciplined for incidents of abuse and violence in favelas, they are unlikely to change their behavior anytime soon.
In June of last year, a BOPE Sergeant was killed in a shootout with one of the local gang factions after police followed suspected criminals into Maré. BOPE police then proceeded to take the favela by force in the early evening when most residents were arriving home from work. Over the course of the next 24 hours, BOPE invaded numerous homes, confiscated documents and money,terrorized residents by shouting death threats from the street and, in the end,killed or summarily executed nine residents, some of whom were alleged gang members. Most of these deaths occurred inside the homes of the alleged victims, some of who were purportedly tortured and killed with knives, according to residents I interviewed. BOPE rarely makes arrests (see Larkins 2013) and such summary executions are not uncommon for them or the public security apparatus, in general, though cases of deaths at the hands of Rio's police have decreased over the last several years from an absurd number of 1330 cases in 2007 to 405 in 2013 (calculated from the Institute of Public Security official statistics—available here).
I would argue that BOPE's willingness to inflict extreme violence on gangs and terrorize and brutalize communities when provoked is an essential component of their strategy. In interviews with current and former gang members, Rio's criminal organizations are mindful of this and have learned to largely avoid major confrontations with BOPE precisely due to the likelihood of reprisals and vengeance killings. This has allowed BOPE to invade and take control of the majority of pacified favelas with little violence. However, despite BOPE's extensive training, superior weaponry and obvious willingness to use them, they cannot be in all places at all times. The gang faction strategy in pacified communities where they continue to have a strong presence appears to be to wait for BOPE to leave and attack pacification police forces surreptitiously (see here, here and here for examples of this strategy). In addition, the number of pacified territories and populations has swelled over the past two years with the expansion of the program to many of the huge favelas of the northern zone. This has forced the redistribution of pacification police across some of these areas and is likely responsible for precipitating the increased levels of violence in the city over the first several months of 2014. BOPE has even been asked to retake control of the most violent areas while continuing tactical operations in other locations.
Moreover, BOPE's military equipment and tactics, summary executions, and the abuse of citizen rights directly undermine the legitimacy and accountability of the pacification program in the long run. The pacification program was originally intended to not just take back control of these communities but also reform an abusive and corrupt police apparatus from the inside out by paying police better wages, providing them training in human rights, and holding them more accountable. This effort has taken a back seat to asserting state control and dominance in the short-term. For this reason, many pacification units around the city more closely resemble occupation units with little cooperation between police and the community. BOPE has even recently begun to train the pacification police in their tactics. Such a development will lead to the further militarization of pacification units. This would be disastrous as improving the security situations in favelas requires fostering trust between community members and a responsive policing apparatus. The more these relationships deteriorate, the more likely residents are to turn to drug gangs for providing such security.
residents in Maré organized several days of protest, demanding an end to police violence, the removal of the caveirão from their streets and an investigation into the massacre. Nearly a year later, the investigation is ongoing.
For their part, many residents are indignant but still unlikely to make formal complaints against BOPE as a way of improving their security situation because of their lack of faith in the police apparatus and their fear of reprisal from both police as well as gangs. A woman, whose house had been broken into by BOPE police and used as a base of operations, just shook her head without even really thinking when NGO workers I was accompanying asked if she wanted to make a formal complaint. The risks are just too great when they know that nothing is likely to be done. Residents will frequently recount personal abuses at the hands of BOPE police or even episodes of extreme violence that they have witnessed but almost unanimously refuse to make denunciations. In addition, the law of silence in favelas controlled by gang factions dictates that residents who talk to police will be punished accordingly. For these reasons, only in rare cases do communities respond with outrage and mobilization. For instance, following the massacre last June, residents in Maré organized several days of protest, demanding an end to police violence, the removal of the caveirão from their streets and an investigation into the massacre. Nearly a year later, the investigation is ongoing.
Following the pacification invasion of Maré, local NGOs and Residents Associations[2] called a public audience with the Secretary of Public Security, Mariano Beltrame. They presented several measures to hold public security personnel, especially BOPE accountable. Among them were demands for regular meetings to monitor public security agents, the strict requirement of a legal warrant to enter households, and the involvement of local organizations and residents in the mediation of local conflicts arising from the actions of security forces. For his part, Beltrame seemed receptive to some of the proposals and promised to install ombudsmen on the streets to address the violation of rights by BOPE and other police. This is a move in the right direction but the reforms need to be broadened and reinforced before the military leaves Maré after the World Cup ends and BOPE and military police regain responsibility for the area. The past several years of BOPE operations have undermined the pacification process in significant ways but creating avenues of oversight and accountability, while not a panacea for the public security problems found in Rio's favelas, will be a step in the right direction.
[1] BOPE took control of Maré on March 30th. Only a week later they handed the area over to the armed forces. Maré remains, until today, under military occupation.
[2] Residents Associations are favela-level informal democratic institutions that are designed to represent the interests of the favela to public services and institutions.
Nicholas Barnes is a doctoral candidate in comparative politics at the University of Wisconsin-Madison. For the past year, he has been living and conducting dissertation field research in Complexo da Maré, a recently pacified group of 16 favelas in Rio's northern zone. His research is funded by the National Science Foundation, Fulbright-Hays Dissertation Fellowship and the Social Science Research Council's Drugs, Security and Democracy and International Dissertation Research Fellowship Programs.
—————————————————————————————————————————
Mensaje a la Red "En defensa de la humanidad" de la Dirección Nacional de la Asociación Hermanos Saíz
http://cubaendefensadelahumanidad.blogspot.com/2014/04/denunciemos-esta-nueva–
maniobra-los.html
@edhcuba
En el día de ayer la agencia AP reveló la existencia, entre 2009 y 2012, del
proyecto ZunZuneo, elaborado en los laboratorios de subversión ideológica de los
EEUU y promovido por la USAID. Su objetivo era crear una red dirigida a los
jóvenes cubanos para promover entre ellos la oposición al gobierno
revolucionario y, eventualmente, movilizarlos y utilizarlos en sus propósitos
desestabilizadores. A través de SMSs, en principio aparentemente inofensivos,
ZunZuneo llegó a enviar cerca de dos millones de mensajes a decenas de miles de
jóvenes en Cuba. El vocero de la Casa Blanca Jay Carney, después de los
testimonios periodísticos difundidos, admitió la paternidad y el financiamiento
del proyecto por parte del gobierno de EEUU.
La Asociación Hermanos Saíz, que agrupa a la vanguardia de los jóvenes
escritores y artistas cubanos, solicita a los miembros de la Red "En defensa de
la humanidad" que a través de todas las vías a su alcance denuncien esta nueva
intromisión estadounidense contra la Revolución Cubana.
Las esperanzas del Imperio acerca de una supuesta fisura generacional, son
totalmente infundadas. No traicionaremos a quienes entregaron sus vidas por la
soberanía, la justicia y la verdadera democracia. Nuestra generación, como lo
demostró el reciente Congreso de la AHS, es por esencia anticolonial y
antimperialista. Los jóvenes artistas en Cuba estamos comprometidos con
garantizar la continuidad y el perfeccionamiento de nuestro Socialismo y no
permitiremos que nos manipulen. Los métodos de guerra cultural que ensayan
contra nosotros, fracasarán.
La Habana, 4 de abril de 2014, DIRECCIÓN NACIONAL DE LA ASOCIACIÓN HERMANOS SAIZ
——————————————————————————–
Message to the Network «In Defense of Humanity» from the Direction of the
Hermanos Saíz National Association
http://cuba-networkdefenseofhumanity.blogspot.com/2014/04/let-us-denounce-this–
new-maneuver-cuban.html
@EdhCubaEnglish
Yesterday, AP news agency revealed the existence, between 2009 and 2012, the
Zunzuneo project prepared in the laboratories of ideological subversion of the
U.S. and promoted by USAID. Its purpose was to create a network directed to
Cuban youths to influence them to leadthem oppose the revolutionary government
and, eventually, mobilize them and use them for their destabilization purposes.
Through the SMSs, at first apparently inoffensive, ZunZuneo arrived to send
about two million messages to hundreds of young people in Cuba.
White House spokesman, Jay Carney, after revelations in different newspapers
finally admitted the paternity and funding of the Project by the government of
the United States.
The Hermanos Saíz Association that gathers the vanguard of young Cuban writers
and artists, requests the members of the Network «In Defense of Humanity» and
through all means available to you to denounce this new interference of the
United States against the Cuban Revolution.
The wishes of the Empire for an alleged generational fissure are totally
unfounded. We will not betray those who gave their life for sovereignty, justice
and true democracy.
Our generation, demonstrated in the recent AHS Congress that it is, in essence,
anti colonial and anti imperialist.
We, young Cuban artists, are committed to guarantee the continuity and
improvement of our Socialism and will not permit any manipulation whatsoever.
The methods of cultural war rehearsed against us will fail.
Havana, April 4, 2014, Direction of the Hermanos Saíz National Association
——————————————————————————-
Obama Wrong to Isolate Venezuela
The George W. Bush administration had a stated policy of trying to isolate Venezuela from its neighbors, and the strategy ended up isolating Washington instead. President Obama, in his first meeting with hemispheric leaders in Trinidad in 2009, promised to turn a new page. But today, his administration finds itself even more isolated than that of his predecessor, and for much the same reasons.
Consider the lopsided vote on Venezuela at the Organization of American States earlier this month. Not only did the OAS reject Washington's attempt to get the organization to intervene in Venezuela, but to add insult to injury, 29 countries passed a resolution expressing their solidarity with the government of President Nicolás Maduro, with only 3 against. It is hard to imagine a more resounding diplomatic defeat in a body where the US government still has a disproportionate influence.
The Obama administration seems surrealistically unaware that this is a different hemisphere than it was 15 years ago. Governments representing the majority of Latin America are now from the left, including Brazil, Argentina, Ecuador, Bolivia, Uruguay, and Venezuela in South America and El Salvador and Nicaragua in Central America. These governments emphatically reject Washington's depiction of the recent events in Venezuela as a government trying to "repress peaceful protesters." Instead, they share Maduro's view that the protests are an attempt to overthrow a democratically elected government, which has been the stated goal of the protest movement's leadership from the beginning. Even President Michelle Bachelet of Chile, who is reluctant to criticize Washington, used the word "destabilization" to describe the protests. These governments see that Washington is using its muscle to support this effort.
They have seen this movie before. In 2002, the Bush administration "provided training, institution building, and other support to individuals and organizations understood to be actively involved in the military coup" that briefly overthrew then-President Hugo Chávez, according to the State Department. After the coup failed, Washington stepped up funding to opposition groups, which has continued to this day.
These leaders respect Maduro and have every reason to believe him when he says he is trying to prevent violence. The government has arrested at least 21 security officers so far. Despite crimes committed by individual security officers, there is no evidence that Maduro's administration has intended to use violence to repress dissent. Since the protests began, most of the deaths associated with them have been at the hands of protesters, not security forces.
Ecuador and Bolivia also faced violent protests when right-wing forces similar to those leading the opposition in Venezuela tried to topple their governments in 2008 and 2010, respectively. South America, led by Brazil, rallied to their cause in these cases. They did the same for Venezuela last April when people were killed (in that case almost all Chavistas) in demonstrations against Maduro's election victory. There, too, they saw Washington on the wrong side, pouring fuel on the flames by refusing to recognize the results of a democratic election that werecompletely certain. Brazilian President Dilma Rousseff and her still well-loved predecessor, Luiz Inacio Lula da Silva, denounced US "interference."
The Obama administration's manipulation of the OAS in the aftermath of the 2009 military coup in Honduras — to help the legitimize the dictatorship — spurred the rest of the region to form a new hemispheric organization, CELAC, without the United States and Canada. True to form, it was only the United States and Canada, joined by the right-wing government of Panama, that objected to the March 7 OAS resolution.
The rest of the hemisphere will oppose any attempt by the United States to put a relatively small number of protesters led by right-wing politicians on an equal footing with a democratically elected government — which is similar to what Washington did when it arranged "mediation" between the Honduran dictatorship and the democratically elected government it overthrew in 2009. The region sees Washington as trying to delegitimize the government of Venezuela, thereby encouraging violence and destabilization.
If the Obama administration wants to improve its relations with the region, it could start by joining the rest of the hemisphere in accepting the results of democratic elections.
Oliver Stone is an Academy Award-winning director, screenwriter, and producer. Mark Weisbrot, co-director of the Center for Economic and Policy Research, co-wrote Stone's documentary "South of the Border.''
Defeating Fascism Before It's Too Late
Author James Petras argues that the violent groups within the hard-line opposition represent the germ of a fascist movement in Venezuela, which is being organized and supported from abroad.
Introduction
Captain Jose Guillen Araque, of the Venezuelan National Guard, recently gave President Maduro a book on the rise of Nazism, warning that "fascism has to be defeated before it's too late"! In retaliation for his prophetic warning, the patriotic young captain was shot by a US-backed assassin on the streets of Marcay in the state of Aragua on March 16, 2014. This raised the number of Venezuelan soldiers and police killed since the fascist uprising to 5 in 29 overall fatalities [note: VA.com edited the numbers of officer deaths from the original in line with the current information]. The killing of a prominent, patriotic officer on a major street in a provincial capital is one more indication that the Venezuelan fascists are on the move, confident of their support from Washington and from a broad swath of the Venezuelan upper and middle class. They constitute a minority of the electorate and they have no illusions about taking power via constitutional and democratic means.
Captain Guillen Araque had stepped forward to remind President Maduro that the road to power for Nazi and fascist totalitarian groups has been littered with the corpses of well-meaning democrats and social democrats throughout contemporary history because of their failure to use their constitutional powers to crush the enemies of democracy.
The History of the rise of Fascism under Democracies
The term "fascist" in Venezuela is appropriately applied to the organized violent political groups currently engaged in mass terror in a campaign to destabilize and overthrow the democratically-elected Bolivarian government. Academic purist might argue that the Venezuelan fascists lack the racist and nationalist ideology of their German, Italian, Spanish and Portuguese predecessors. While true, it is also irrelevant. The Venezuelan brand of fascism is highly dependent on, and acts as a proxy for, US imperialism and their Colombian warlord allies. In one sense however, Venezuelan fascism's racism is directed against its multiracial African-Amerindian Venezuelan working and peasant classes – as demonstrated by their vitriolic racism against the deceased President Hugo Chavez. The essential connection with earlier fascist movements is found in its (1) profound class hostility to the popular majority; (2) its visceral hatred of the Chavista Socialist Party, winner of 18 of the last 19 elections; (3) its resort to the armed seizure of power by a minority acting on behalf of the domestic and US imperial ruling classes; (4) its intention to destroy the very democratic institutions and procedures which it exploits in order to gain political space; (5) its targeting of working class institutions – communal councils, neighborhood associations, public health and dental clinics, public schools, transport, subsidized food stores, political meeting places, public credit unions, trade union organizations and peasant co-operatives; (6) and its support of capitalist banks, huge commercial landed estates and manufacturing firms.
In Germany, Italy, Spain, France and Chile, fascist movements also began as small terrorist groups, who gained the financial backing of the capitalist elite because of their violence against working class organizations and democratic institutions and recruited primarily among middle class university students, elite professionals (especially doctors) and active and retired higher military officers – united in their hostility to the democratic order.
Tragically and all too often, democratic leaders, operating within a constitutional government, tended to regard fascists as "just another party", refusing or unwilling to crush the armed thugs, who combined terror in the streets with elections to gain state power. Constitutionalist democrats have failed or were unwilling to see the political, civilian arm of the Nazis as part and parcel of one organic totalitarian enemy; so they negotiated and debated endlessly with elite fascists who meanwhile destroyed the economy while terrorists pounded away at the political and social foundations of the democratic state. The democrats refused to send out their multi-million mass supporters to face the fascist hordes. Worse, they even prided themselves on jailing their own supporters, police and soldiers, who had been accused of using 'excessive force' in their confrontation with fascist street thugs. Thus the fascists easily moved from the streets to state power. The elected democrats were so concerned about criticism from the international and capitalist media, elite critics and self-appointed 'human rights' organizations, that they facilitated the takeover by fascists. The people's right to the armed defense of their democracy had been subordinated to the pretext of upholding 'democratic norms' – norms that any bourgeois state under assault would have rejected! Constitutional democrats failed to recognize how drastically politics had changed. They were no longer dealing with a parliamentary opposition preparing for the next election; they were confronted with armed terrorists and saboteurs committed to armed struggle and the seizure of political power by any means – including violent coups-d'états.
In the lexicon of fascism, democratic conciliation is a weakness, a vulnerability and an open invitation to escalate violence; 'peace and love' and 'human rights' slogans are to be exploited; calls for 'negotiations' are preambles for surrender; and 'agreements' preludes to capitulation.
To the terrorists, the democratic politicians who warn about a "threat of fascism" while acting as if they were engaged in 'parliamentary skirmishes', become an open target for violent attack.
This is how the fascists came to power, in Germany, Italy and Chile, while the constitutionalist democrats, to the last, refused to arm the millions of organized workers who could have throttled the fascists and saved democracy and preserved their own lives.
Fascism in Venezuela: A Mortal Threat Today
The martyred hero, Captain Guillen Araque's warning of an imminent fascist danger in Venezuela has a powerful substantive basis. While the overt terrorist violence ebbs and flows, the underlying structural basis of fascism in the economy and society remains intact. The subterranean organizations, financing and organizing the flow of arms to fascists-in-waiting remain in place.
The political leaders of the opposition are playing a duplicitous game, constantly moving from legal forms of protest to sub-rosa complicity with the armed terrorists. There is no doubt that in any fascist putsch, the political oligarchs will emerge as the real rulers – and will share power with the leaders of the fascist organizations. In the meantime, their 'respectability' provides political cover; their 'human rights' campaigns to free incarcerated street thugs and arsonists earn 'international media support' while serving as 'intermediaries' between the open US funding agencies, and the clandestine terrorist underground.
In measuring the scope and depth of the fascist danger, it is a mistake to simply count the number of bombers, arsonists and snipers, without including the logistical, back-up and peripheral support groups and institutional backers who sustain the overt actors,
To 'defeat fascism before it is too late', the government must realistically assess the resources, organization and operational code of the fascist command and reject the overly sanguine and 'upbeat' pronouncements emanating from some ministers, advisers and legislators.
First, the fascists are not simply a small band confined to pounding on pots and attacking municipal workers in the upper-middle class neighborhoods of Caracas for the benefit of the international and corporate media. The fascists are organized on a national basis; their members are active throughout the country.
They target vital institutions and infrastructure in numerous strategic locations.
Their strategy is centrally-controlled, their operations are decentralized.
The fascists are an organized force; their financing, arming and actions are planned. Their demonstrations are not 'spontaneous', locally-organized actions, responding to government 'repression' as depicted in the bourgeois and imperial media.
The fascists bring together different cross currents of violent groups, frequently combining ideologically-driven right-wing professionals, large-scale smuggling gangs and drug traffickers (especially in border regions), paramilitary groups, mercenaries and known felons. These are the 'frontline fascists', financed by major currency speculators, protected by elected local officials, offered 'sanctuary' by real estate investors and high-level university bureaucrats.
The fascists are both 'nationals' and internationals: They include locally paid thugs and students from upper-middle class families; paramilitary Colombian soldiers, professional mercenaries of all sorts, 'contract killers' from US 'security' outfits and clandestine US Special Forces Operatives; and fascist 'internationalists' recruited from Miami, Central America, Latin America and Europe.
The organized terrorists have two strategic sanctuaries for launching their violent operations – Bogota and Miami, where prominent political leaders, like ex-President Alvaro Uribe and US Congressional leaders provide political support.
The convergence of highly lucrative criminal economic activity and political terrorism presents a formidable double threat to the stability of the Venezuelan economy and the security of the state . . . Criminals and terrorists find a common home under the US political tent, designed to overthrow Venezuela's democratic government and crush the Bolivarian revolution of the Venezuelan people.
The backward and forward inter-linkages between criminals and terrorists inside and outside the country, between Washington senior policymakers, street drug pushers and contraband 'camels', provides the international elite mouthpieces and the muscle for street fighters and snipers.
Terrorist targets are not chosen at 'random'; they are not products of an enraged citizenry protesting social and economic inequities. The carefully chosen targets of terrorism are the strategic programs which sustain the democratic administration; first and foremost the mass social institutions forming the base of the government. This explains why terrorists bomb health clinics for the poor, public schools and centers for adult education in the barrios, the state subsidized food stores and the public transport system. These are part of the vast, popular welfare system set up by the Bolivarian government. They are key building blocks in securing massive voter support in 18 out of the last 19 elections and popular power in the streets and communities. By destroying the social welfare infrastructure, the terrorists hope to break the social bonds between people and government.
Terrorists target the legitimate national security system: Namely, the police, National Guard, judges, public prosecutors and other authorities in charge of safeguarding citizens. The assassinations, violent attacks and threats against public officials, the fire-bombing of public buildings and public transport are designed to create a climate of fear and to demonstrate that the state is weak and incapable of protecting the everyday life of its citizens. The terrorists want to project an image of 'dual power' by seizing public spaces and blocking normal commerce… and by 'governing the streets through the gun'. Above all the terrorists want to demobilize and curtail popular counter-demonstrations by blocking streets and sniping at activists engaged in political activity in contested neighborhoods. The terrorists know they can count on their 'legal' political opposition allies to provide them with a mass base via public demonstrations, which can serve as a shield for violent assaults and a pretext for greater sabotage.
Conclusion
Fascism, namely armed terrorism directed at violently overthrowing a democratic government, is a real and immediate threat in Venezuela. The day-to-day, ups and downs of street fighting and arson are not an adequate measure of the threat. As we have noted, the in-depth structural and organizational supports underlying the rise and growth of fascism are far more important. The challenge in Venezuela is to cut-off the economic and political basis of fascism. Unfortunately, up until recently the government has been overly sensitive to hostile criticism from overseas and domestic elites who rush to defend fascists – in the name of "democratic freedom". The government of Venezuela has enormous resources at its disposal to root out the fascist threat. Even if firm action causes an outcry from overseas liberal friends, most pro-democracy advocates believe it is incumbent upon the government to act against those opposition officials who continue to incite armed rebellion.
Most recently, there have been clear signs that the Venezuelan government, with its powerful democratic and constitutional mandate, is moving with awareness of the fascist danger and will act with determination to stamp it out in the streets and in the suites.
The National Assembly has voted to strip Congresswoman Corina Machado of her immunity as a deputy in the National Assembly so she can be prosecuted for inciting violence. The President of the National Assembly Diosdado Cabello has presented detailed documentary evidence of her role in organizing and promoting armed rebellion. Several opposition mayors, actively involved in promoting and protecting snipers, street thugs and arsonists, have been charged and arrested.
The majority of Venezuelans confronted by the rising tide of fascist violence support the punishment of these high officials engaged in or supporting sabotage. Without firm action, Venezuelan intelligence agencies as well as the average citizen agree that these 'opposition' politicos will continue to promote violence and provide sanctuary for paramilitary assassins.
The government has realized that they are engaged in a real war, planned by a centralized leadership and executed by decentralized operatives. Legislative leaders are coming to grips with the political psychology of fascism, which interprets Presidential offers of political conciliation and judicial leniency as weakness to be exploited by further violence.
The most significant advance toward stopping the fascist threat lies in the government's recognition of the links between the parliamentary and business elite and the fascist terrorists: financial speculators, smugglers and big-time hoarders of food and other essential commodities are all part and parcel of the same fascist drive for power together with the terrorists who bomb public food markets and attack the trucks transporting food to the poor neighborhoods. One revolutionary worker said to me after a street skirmish: "Por la razon y la fuerza no pasaran!" (Through reason and force they will be defeated)…
(reblogged from http://venezuelanalysis.com/)
——————————————————————————-
To uttalingar frå Landsmøtet i Latin-Amerikagruppene i Norge, 15-16. mars 2014
Utilstrekkelig dekning av opptøyer i Venezuela
Latin-Amerikagruppene i Norge (LAG) ser med bekymring på en ensidig mediedekning av de pågående opptøyene i Venezuela.
I uoversiktlige omstendigheter har voldelige opptøyer og påfølgende konfrontasjoner kostet rundt 25 menneskeliv. Vårt inntrykk er at norsk media ikke har gjort tilstrekkelig godt arbeid med å fremstille konflikten, men heller basert seg på opposisjonens fremstillinger og nærmest drevet kampanjejournalistikk.
Protestene er ledet av en kontroversiell figur på Venezuelas ytre høyreside, Leopoldo Lopez, med erklært mål om å velte regjeringen. Regjeringens forsøk på en fredelig løsning har blant annet vært støttet av Organisasjonen av Amerikanske Stater (OAS) og De Søramerikanske Lands Union (Unasur), men blitt avvist av opposisjonen. USA har også truet med sanksjoner.
Venezuelas regjerende parti har et klart demokratisk mandat etter at det vant presidentvalget i april 2013 og 76 av kommunene i desember samme år. Protest og demonstrasjoner i fredelige former er en menneskerett, men når voldelige opptøyer mot en legitim regjering konfronteres, kan ikke all skyld plasseres på myndighetene.
Latin-Amerikagruppene i Norge (LAG) finner de generelle tendensene i dekningen av denne saken urovekkende. Et flertall av mediene har en lang vei å gå for å formidle konflikten balansert og troverdig, og slik oppfylle sitt samfunnsansvar. Demokratiet i Venezuela må respekteres.
Seier til venstresiden, trusler fra høyresiden
Latin-Amerikagruppene i Norges landsmøte gratulerer FMLN og det salvadoranske folk med seieren i presidentvalget 9. mars 2014. Valgresultatet viser stor folkelig oppslutning om et mer rettferdig samfunn, og valget av Salvador Sánchez Cerén som El Salvadors president er også en viktig seier for hele den latinamerikanske venstresiden. Samtidig har valgprosessen framstått som åpen og ryddig, noe som er påpekt av internasjonale organisasjoner som FN og OAS, samt de mange internasjonale observatørene i landet.
Uken etter valget har vært preget av en destabiliseringskampanje. Igangsett av høyrepartiet ARENA, hvor sterke krefter prøver å undergrave valgresultatet og det demokratiske systemet i landet for øvrig. Kampanjen er tydelig inspirert av høyreekstreme grupperinger i land som Venezuela og Bolivia. Spesielt urovekkende er det at Norman Quijano, presidentkandidat for ARENA, har bedt hæren gripe inn i valgprosessen.
LAG oppfordrer norske myndigheter og det norske sivilsamfunnet til å vise solidaritet med det salvadoranske folket og til å reagere på dette angrepet på demokratiet i El Salvador. Spesielt oppfordrer vi partiet Høyre til å be sitt søsterparti, ARENA til å respektere grunnleggende demokratiske spilleregler.
El pueblo unido jamas sera vencido!
El Salvador presidential runner-up wants vote annulled

SAN SALVADOR (Reuters) – The runner-up in El Salvador's presidential election asked the electoral tribunal on Tuesday to annul the tight contest and threatened to go to the Supreme Court if necessary.
Norman Quijano of the right-wing Nationalist Republican Alliance (Arena) trailed Salvador Sanchez Ceren of the ruling leftist Farabundo Marti National Liberation Front in Sunday's vote by 0.22 percentage points, or fewer than 7,000 votes.
On Tuesday, about 2,000 Quijano supporters waving red, white and blue Arena party flags marched to barricades in streets around the hotel where the tribunal is counting the votes.
«We cannot allow such a blatant fraud,» said Prudencia Aparicio, a 25-year-old owner of a cake shop.
The tribunal is checking that records from polling stations match electronic tallies from a preliminary count on Sunday night, but not recounting individual votes.
It called the outcome «irreversible» on Monday, but Quijano declared himself the real winner, and the stand-off is raising concerns of a possibly protracted dispute.
«WE HAVE BEEN ROBBED»
After Arena filed a petition with the tribunal, Quijano said that he doubted the electoral authority would accept his challenge and that he would probably have to take his complaint to El Salvador's Supreme Court.
«We estimate that we have been robbed by between 30,000 and 40,000 votes,» he told Reuters.
Arena demanded a vote-by-vote recount, a step that the tribunal said was not allowed under the country's electoral law.
Sanchez Ceren, a former commander of rebel forces in El Salvador's civil war, said on Monday that he expected he could be declared winner by Thursday, which would make him the first ex-rebel leader to become president.
The war claimed 75,000 lives and left the country deeply divided after leftist insurgents battled a string of U.S.-backed right-wing governments between 1980 and 1992.
Sanchez Ceren has promised to make a «national pact» with conservative parties and business owners, and to establish a moderate government.
Quijano has argued Sanchez Ceren would steer the country to the far left and bow to the influence of socialist Venezuela.
Fernando Arguello, a member of the electoral court, said that the body was unlikely to declare a winner until Quijano's demand to annul the election had been resolved.
But, he said, «We can't wait much longer because the country doesn't deserve for this process to be drawn out.»
—————————————————————————
Does Venezuelan Television Provide Coverage That Opposes the Government?
By Mark Weisbrot – Centre for Economic and Policy Research, February 24th 2014
The New York Times begins its news report on Friday from Venezuela with "The only television station that regularly broadcast voices critical of the government was sold last year and the new owners have softened its news coverage."
The Committee to Protect Journalists wrote last week: «Nearly all TV stations in Venezuela are either controlled or allied with the government of Nicolás Maduro and have ignored the nationwide protests.»
Before surrendering to authorities for arrest last Tuesday (February 18), opposition leader Leopoldo López said, "we no longer have any free media to express ourselves in Venezuela."
Are these statements true or false? Similar statements are made repeatedly in the major international news outlets covering Venezuela, and are generally accepted as true. However this should be a factual question, independent of whether one is sympathetic to the opposition or the government, or to neither.
As it turns out, data published by the Carter Center for the media coverage during the campaign for the last presidential election, in April of last year, indicate that the two candidates were fairly evenly represented in television coverage.
We will return to the Carter Center report, but first a quick fact check based on recent events and coverage. We can look at the recent broadcasts of the largest television stations in the country. The biggest broadcast television station is Venevisión, owned by the billionaire media mogul Gustavo Cisneros. According to the Carter Center, it has about 35 percent of the news-watching audience during "recent key newsworthy events." If we look at their coverage of the events since the protests started on February 12, we can find plenty of programming where "voices critical of the government," and in fact opposition leaders are "regularly broadcast." For example, here is an interview on Venevisión news with Tomás Guanipa, leader of the opposition Primero Justicia (Justice First) party and a representative in the National Assembly. He defends the protests and accuses the government of having tortured students.
Here is a long interview with María Corina Machado, one of the most prominent and hard-line opposition leaders seeking to topple the government. She also accuses the government of torturing students, and defends the most controversial aspect of the ongoing protests: she argues that the people have a right to overthrow the democratically elected government. (This is something that would not appear on TV in most countries in the world in a situation like the current one in Venezuela, where threats to overthrow the government have been carried out and attempted repeatedly in the past 12 years). This interview is on Globovisión, the station that the above-mentioned New York Times report complains has "softened its news coverage."
The above broadcasts show that the New York Times statement is false to begin with, since Venevisión and other stations have regularly broadcast these critical voices in the past and still do. But it also shows that the Times' reporter's implication that the sale of Globovisión somehow made it into a government-friendly TV station is highly misleading. Yes, it has "softened its reporting." It went from something comparable to Fox News on steroids, to something like NBC, CBS, or CNN in the U.S.: with news coverage that adheres to the journalistic norm that there should be some balance. Now, for many right-wingers in the U.S., if you are not Fox News, you are an apologist for the Obama administration. It is strange that some journalists, who would not accept that formulation in the United States, have adopted it in their reporting on Venezuela.
But that is a question of being grossly misleading; let's get back to straight facts. The above examples, as well as the links pasted below, show that the first half of the New York Times' opening sentence is false. Similarly, the CPJ statement is false: the TV stations with the majority of viewers in Venezuela are neither "controlled or allied with the government of Maduro" nor have they "ignored the nationwide protests.»
That is not to say that they do not engage in self-censorship: they do. Of course that is true all over the world, including in the United States (where it reaches extreme levels on certain issues). In Venezuela, there is a history behind some of the recent reluctance of some TV channels to show real-time images of violence in demonstrations:  in 2002, the major TV channels manipulated footage of shootings during a demonstration and through repeated broadcasts convinced much of the country and the world that the government forces had committed a massacre; thus, (together with other media efforts and U.S. support) bringing on a military coup. Eight months later, the opposition-controlled national oil industry and opposition-owned businesses went on strike, again with the stated intention of overthrowing the government; the major TV stations ran "ads" all day long calling on people to get out in the streets and topple the government.
But in any case the demonstrations and the views of the demonstrators are still quite visible in the private TV media, which has between 74 and 92 percent of the television audience, depending on what is going on in the country.
And criticism of the government is everywhere in the media. More than that: the largest newspaper in the country, Últimas Noticias, published last week a compelling investigative piece on the Feburary 12 shooting of Bassil Da Costa, a student demonstrator. Últimas Noticias is neither pro-government nor pro-opposition, and until October of last year it was owned by the Capriles family. (Full disclosure: I write a monthly column for the Sunday edition). Piecing together footage from various video cameras at the scene of the shooting, the report identifies suspects who were member of the SEBIN (Servicio Bolivariano de Inteligencia Nacional or Bolivarian Intelligence Service) and others who were in plain clothes but that appear to be coordinating with the SEBIN agents. As a result, several of the agents present at the scene have been detained and police are looking for the other suspects. In addition, the head of the SEBIN was removed. I wish we had more of this kind of investigative reporting of police killings in the United States.
But again, back to the fact check. Are the private TV stations "controlled or allied" with the government? Rather than just looking at the coverage of recent events, we can use a more systematic study by the Carter Center for the important coverage of the last presidential election campaign in April of last year. They found that:
A breakdown by channels shows that private stations devoted a greater proportion of coverage to candidate Henrique Capriles Radonski, his campaign events and his followers (73 percent), with a much smaller percentage (19 percent) devoted to the governing party's candidate, Nicolás Maduro, his campaign events and his followers. The imbalance in coverage on the state-run channel, however, was even more pronounced. Ninety percent of that station's coverage focused on the government candidate, while his opponent's campaign activities received barely 1 percent.
And:
Regarding the tone of the coverage in public media, the monitoring found 91 percent positive coverage of candidate Nicolás Maduro. Candidate Capriles had no positive coverage in those media (91 percent of the items registered were negative, while the remaining 9 percent were neutral). In private media, candidate Henrique Capriles received 60 percent positive coverage (with 23 percent negative and 17 percent neutral), while candidate Maduro had 28 percent positive (with 54 percent negative and 18 percent neutral).
Now, this indicates a stronger bias in the public media (towards the government) than in the private TV media (towards the opposition), in both the amount and tone of coverage of the two candidates. However, the Carter Center reports that the private TV media has, for "recent key newsworthy events" about 74 percent of the audience share for news, with the state share at just 26 percent. The Carter Center didn't do the arithmetic, but using the 74-26 split for private vs. public TV would give Maduro about 54 percent of the election coverage and Capriles 44 percent.[1] However, there is reason to believe that this 74-26 split significantly overstates the audience share of state TV. As the Carter Center notes, a ranking of AGB Nielsen for all hours during January-June 2013 found the state TV with just an 8.4 percent audience share. Furthermore, the private and public channels examined in the Carter Center study make up just 54 percent of the total audience share for all programming. Among the remaining 46 percent are other private channels that show news, and whose coverage is very pro-opposition.[2] In any case, statements about nearly all TV "controlled or allied with the government" are quite clearly false. The state TV can sing the praises of Maduro all day long, but the private media is reaching several times as many people with an opposite bias in their coverage.
Finally, there are the cadenas, in which all stations are required to broadcast speeches by the President (this law predates the Chávez era). However, President Maduro did not use cadenas during the campaign period (April 2-11), and used only one before the launch of the campaign. The Carter Center monitoring period is from March 28 –April 16, and the report included four cadenas in the two days after the election. These should not have been included, since they were after the election; and they bias the results a bit, since they are counted in the election coverage.
Returning to the statements at the beginning, we can conclusively say that all of them are false. Leopoldo López is a politician, and so he can be forgiven for hyperbole (like right-wing critics of President Obama in the United States, who call him a "socialist dictator"). But the New York Times and CPJ should be more careful not to present false claims as fact.
Below are some links to major private TV coverage of recent events:
---
The Carter Center notes that 57 percent of the news coverage in their sample is of Maduro, and 34 percent of Capriles; but this does not take into account the viewership. The above calculation takes into account the audience share of both Globovision and the VTV, both of which gave 90 percent of their election coverage to Capriles and Maduro, respectively.
This would include the aggressively pro-opposition NTN24 from Colombia, whose journalists had their press passes revoked last week; and CNN en español, among others. The market share split of 74-26 for private-public major stations is based on "recent key newsworthy events" and likely reflects a measurement based on events that all the major stations are showing at the same time, e.g. Chavez's funeral, which is cited as one of these events. In such a situation, it is believable that VTV, the main state channel, can get 26 percent of the audience share of that news programming. However it is less likely that a station that on average has only an 8.4 percent overall market share, has viewers that are constantly switching to it from much bigger private channels to get news during a longer period of time, for example during weeks of election coverage.
—————————————————————————————————-
Maduro Expels Three U.S. Officials from Venezuela for "Conspiracy"
Venezuelan president Nicolas Maduro has expelled three U.S. consular officials from the country due to suspected conspiracy with the conservative opposition (@tmaniglia)
By Ewan Robertson
Mérida, 17th February 2014 (Venezuelanalysis.com) – Venezuelan president Nicolas Maduro has expelled three U.S. consular officials from the country due to suspected conspiracy with the conservative opposition. Meanwhile opposition leader Leopoldo Lopez has announced he will lead another march against the government in Caracas tomorrow.
President Maduro informed the country of the decision to expel the U.S. officials during a national broadcast last night. He said the officials had organised meetings in private Venezuelan universities "with the story of offering visas".
"While there, they [the officials] had some strange meetings, and as we have decided that we must be respected…let them go to Washington and conspire there, and leave Venezuela alone!" Maduro declared. The consular officials were given 48 hours to leave Venezuela.
The United States government rejected the accusations in a statement today. "The allegation that the United States is helping to organise protesters in Venezuela is baseless and false…Venezuela's future is for the Venezuelan people to decide," said a State Department spokesperson.
On Saturday U.S. Secretary of State John Kerry criticised the Venezuelan government for arrests made during on-going opposition protests and violence, and for issuing an arrest warrant against opposition leader Leopoldo Lopez, who is wanted for his alleged role in last Wednesday's violent clashes in Caracas. Kerry said the actions "have a chilling effect on citizen's rights to express their grievances peacefully".
That day the Venezuelan Ministry for Interior Affairs announced that of 120 people arrested in connection to violent protests, only fourteen remained in custody, to be charged with specific crimes such as carrying arms and setting fire to police vehicles.
Yesterday the Venezuelan government responded to Kerry's criticisms, saying they were "one more maneuver of the Washington government to promote and legitimise the attempts to destabilise Venezuelan democracy that violent groups have unleashed in recent days".
President Maduro also said that the U.S. deputy assistant secretary of state for Western Hemisphere affairs, Alex Lee, had called Venezuela's ambassador to the OAS, Roy Chaderton, with a list of "demands" of how the Venezuelan government should proceed.
According to Maduro, these "instructions" were: release everyone arrested in recent protests, drop all charges against Leopoldo Lopez, and to engage in talks with the opposition. The Venezuelan president said his response to the U.S. was that these demand s were "insolent" and "unacceptable", and that he "doesn't accept threats from anyone".
"In case anyone is in doubt, in Venezuela a plan is underway to create a political crisis and justify a state coup. We patriots must be clear where we stand, [and] what we represent in this moment of history," the president declared. He also hit back at the U.S., saying that for the U.S. government human rights means "the right of the right-wing to overthrow legitimate governments".
Venezuelan – U.S. relations have been frosty over the previous twelve years, with Venezuela accusing the U.S. of conspiring with the opposition and not respecting the country's sovereignty. Last September Maduro also expelled three U.S. diplomats from Caracas for alleged conspiracy. The U.S. responded in kind, ordering three Venezuelan diplomatic officials to leave the country.
Investigations by lawyer and journalist Eva Golinger have revealed that the United States has provided funding and advice to the opposition during the Bolivarian era. "[The] U.S. budget for 2014 includes US $5 million for opposition groups in Venezuela (plus what they give in private)," Golinger tweeted yesterday, citing U.S. government documents.
Lopez to march again
Opposition leader Leopoldo Lopez has announced that he will lead an opposition march tomorrow and will "show his face" to the government. Lopez has been in hiding since an arrest warrant was issued against him last Wednesday following violent clashes which left three dead. He is suspected of instigating and perpetrating violent acts that day, however denies all charges.
Lopez has been leading a movement within the opposition in recent weeks called "The Exit", which seeks to force the government's resignation through street mobilisations.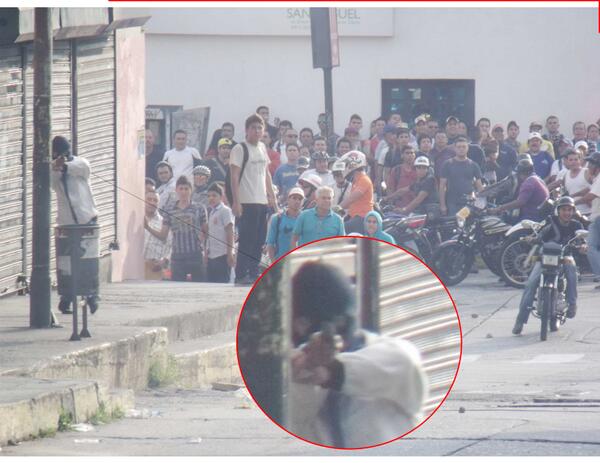 The Merida state governor, Alexis Ramirez, released this picture of one of the armed protestors.
The opposition has held peaceful protests in many Venezuelan cities, while a sector of opposition supporters have engaged in street battles with police and created civil unrest through a range of violent actions. Opposition gatherings, both peaceful and violent, continue to occur daily in Caracas and some other parts of Venezuela.
On a video posted to You Tube yesterday with the hashtag #Resistance18F, Lopez said he would hold a "peaceful" march with supporters in central Caracas on Tuesday, then walk alone to the Ministry of Interior Affairs. "If there is a decision to illegally [sic] take me prisoner, I'll be there to assume that persecution, and that vile decision of the state," he declared.
Lopez also said he would hand in a petition of demands to the government, such as asking for the release of those arrested during recent violence and that "repression and persecution cease".
Meanwhile President Maduro yesterday repeated the argument that the opposition's strategy represents a "coup attempt". He asked supporters and social movements to "fill the town squares of the country" with political, cultural and musical activities as part of plans to prevent "fascism" from returning to Venezuela. A concert is planned for the central Plaza Venezuela in Caracas tomorrow morning.
Further, pro-government mayor of the Libertador Municipality in central Caracas, Jorge Rodriguez, said today that the opposition had not requested to march through the area, and as such did not have permission to march toward the Ministry of Internal Affairs.
"We're not going to allow hate to be spread through our city, nor are we going to let them attempt to incite and create violent events," said the mayor.
Miguel Rodriguez, the minister of internal affairs, has also argued Lopez shouldn't arrive at the ministry, as it is the Attorney General who has competence over his arrest and trial.
Lopez's political party, Popular Will (VP), has called on other opposition forces to join them tomorrow, and has requested that the Catholic Church, foreign diplomats, and the "international community" accompany and observe the event.
Popular Will coordinator Carlos Vecchino said that the request was to ensure the "tranquility" of the march. "It is the state's responsibility to guarantee the safety of all demonstrators and we want this to be as transparent as possible," he said.
Meanwhile opposition state governor Henrique Capriles repeated yesterday that he would call another opposition march soon. He blamed the government for recent street violence, saying they had "infiltrated" opposition protests.
Vice President Jorge Arreaza disputed such accusations yesterday, arguing instead that the opposition's Democratic Unity (MUD) coalition is "training and directing" the extremist groups. "Recognise the truth, distance yourselves from violence," he exhorted through Twitter.
—————————————————————————-
FAMILIEFOTO: Statsledere fra medlemslandene i den nye regionale samarbeidsorganisasjonen Celac vinker til pressen under et toppmøte som ble avsluttet i Havanna, Cuba, i går. FOTO: REUTERS/NTB SCANPIX
Av Peter M. Johansen
30. Januar 2014
• Regionalt toppmøte på Cuba plager Washington  • Latin-Amerika staker ut egen politisk kurs
Fest i bakgården uten USA
LATIN-­AMERIKA
I går avsluttet Comunidad de Estados Latinamericanos y Caribeños (Celac), den siste tilveksten av latinamerikanske organisasjoner, sitt toppmøte i Cubas hovedstad Havanna. Adressen for årsmøtet understreker hvordan utviklingen i regionen skjer uten USA og Canada som ikke er med blant de 33 medlemslandene i Celac.
Årsmøtet understreker dessuten at det brenner et blått lys for Organisasjonen av amerikanske stater (OAS) dersom Washington ikke legger om sin politikk overfor «Onkel Sams bakgård», slik kontinentet har vært definert siden Monroe-doktrinen i 1823. Siste toppmøte i OAS, i Cartagena i Colombia i april 2012, vedtok at det ikke blir flere toppmøter om ikke Cuba blir tatt inn i OAS igjen.
Generalsekretæren i OAS, Chiles tidligere utenriksminister José Miguel Insulza fra Partido Socialista, deltok på møtet som observatør. Ifølge Insulzas stabssjef Hugo Zela er det første gang en OAS-leder har besøkt Havanna siden Cuba ble suspendert fra OAS i 1962, etter revolusjonen og etter den mislykte CIA-invasjonen i Grisebukta, på diktat fra USA.
Integrasjon uten USA
I sin åpningstale tok Cubas president Raúl Castro til orde for økt samarbeid og konfliktløsning i Latin-Amerika uten USA og Canada. Celac er «den legitime representanten for Latin-Amerikas og Karibias interesser», konstaterte Castro og bekreftet at Havanna ikke brenner etter å komme inn i OAS igjen. Suspensjonen ble formelt opphevet i 2009, men Cuba har avvist USAs premisser.
– Med Celac har vi muligheten til å skape vår egen modell tilpasset vår virkelighet, basert på prinsippene om gjensidig nytte, uttalte Castro (82).
Møtet har ingen enkel dagsorden ved siden av å fordype integrasjonen: bekjempe fattigdom, ulikheter, sult og underernæring. Ifølge FNs økonomiske kommisjon for Latin-Amerika og Karibia (Eclac/Cepal) lever fortsatt 28,2 prosent i fattigdom og 11,3 prosent i ekstrem fattigdom.
– Selv om det er sant at det er oppnådd noen framskritt de siste årene, har de skjedd langsomt, fragmentert og ustabilt, fastslo Castro etter at møtet hadde hedret initiativtakeren, Venezuelas avdøde president Hugo Chávez Frías, med ett minutts stillhet. Chávez var vert da den såkalte Caracas-erklæringen som kunngjorde opprettelsen av Celac ble undertegnet 3. desember 2011.
Brasiliansk støtte
Washington finner heller liten trøst i åpningshilsen fra Brasils president.
– Feiringen av toppmøtet her i Havanna demonstrerer Cubas viktighet i prosessen med Latin-Amerikas og Karibias integrering. Bare med Cuba vil vår region være komplett, sa Dilma Rousseff.
Hun ankom mandag for å være med på åpningen av den nye konteinerterminalen og frihandelssonen i havnebyen Mariel, rett vest for Havanna, sammen med Castro.
Havna er bygd med brasiliansk kapital og er et signal om at Latin-Amerika venter på at USA skal gi slipp på sin 52 år lange blokade av Cuba.
– Brasil ønsker å bli en førstehånds økonomisk alliert av Cuba, ifølge Rousseff.
Dagen etter hadde Fidel Castro Argentinas president Cristina Fernández til lunsj sammen med Dalia Soto del Valle, som Castro giftet seg med i 1980, en anledning for selfies.
«Vi snakket om alt, men framfor alt hvilket symbol møtet i Havanna er for Latin-Amerika og Karibia», tvitret Fernández som går av neste år. «Selvsagt snakket vi også om Hugo. Uutslettelige minner», la hun til.
Dette er ikke meldinger som Washington vil ha på nett. Opptellingen er at OAS har 35 medlemmer minus Cuba; Celac har 33 medlemmer uten USA og Canada.
– Cuba har aldri hatt en så sterk markering av støtte i regionen, konstaterer Arturo López-Levy ved University of Denver overfor AFP.
At flere regionale ledere besøker Havanna er imidlertid ikke nok til å få Washington til å endre sin Cuba-politikk, mener Patricio Navia, statsviter ved New York University.
Utfordret Vesten
Toppmøtet ble innledet med et formøte for Celac-landenes utenriksministre med flere utfordringer til USA og Storbritannia: Celac gir full støtte til Argentinas krav på Malvinene (Las Malvinas), eller de britisk-okkuperte Falklandsøyene i det sørlige Atlanterhavet.
Celac vil også ta opp den karibiske øya Puerto Rico, som har vært behandlet som koloni innen USAs samvelde siden 1898, som 34. medlemsstat i Celac.
Celac krever at USA hever blokaden av Cuba, slik 188 av FNs 193 medlemsland stemte for under siste avstemning i Hovedforsamlingen, mot to stemmer: USA og Israel, med de tre øystatene i Stillehavet, Mikronesia, Marshalløyene og Palau avholdende.
– Gjenopprettingen av forbindelser mellom alle nasjonene i regionen og oppmøtet på denne samlingen av statsledere demonstrerer klart at USA har mislyktes i sin politik med å isolere oss, sier den kubanske akademikeren Luis Suarez Sálazar til BBC Mundo. I 1994 forsøkte USA å ta grep om hele regionen gjennom Free Trade of the Americas (FTAA). Avtalen ble aldri noe av.
Økonomiske vansker
Møtet skjer på et tidspunkt hvor det fins mørke finansielle skyer og økonomiske utfordringer over kontinentet. Det gjelder særlig Latin-Amerikas største økonomier: Brasil, Argentina, Mexico. De merker særlig den finansielle linja som Washington fører.
I forrige uka raste argentinske peso til sitt laveste siden 2002 og har tapt vel 20 prosent av sin verdi siden nyttår. President Fernández langet ut mot spekulering mot utvalgte valutaer etter møtet med Rousseff i Havanna.
Brasil, verdens sjuende største økonomi, sliter med veksten, og valutaen real faller. 2013 ga det laveste handelsoverskuddet på 13 år.
Venezuela innførte nylig to offisielle kurser for kjøp av dollar ut fra hva den harde valutaen skal brukes til. Import av mat blir prioritert. Luksusvarer krever nær dobbelt så høy kurs. Forrige devaluering fikk ingen virkning på svartebørsen. Det gikk i motsatt retning.
Etterdønningene av finanskrisa i 2008 sitter fortsatt tungt i, og det er fortsatt spenning innad i Celac som opprettelsen av Alianza del Pacifico mellom Colombia, Chile, Peru og Mexico.
Cuba tok over formannskapet etter Chile og rekker det videre til Costa Rica etter det andre toppmøtet i Celac som ble dekket av 700 akkrediterte journalister.
VOKSER: Den nye latinamerikanske organisasjonen Celac vokser i betydning. Årsmøtet i Havanna understreker at USA står på sidelinja.
Celac:
• Regional blokk i Latin-Amerika og Karibia med totalt 540 millioner innbyggere. 164 millioner lever i fattigdom.
• Økonomisk vekst: 2,6 prosent (2013). Anslag 2014: 3,2 prosent
• Største leverandør av mineraler: kopper (Chile), jern (Brasil), sølv (Mexico) tinn (Bolivia, Peru), litium (Chile, Argentina, Bolivia).
• Venezuela har verdens største påviste oljereserver.
• Guaraní aquifer (Argentina, Brasil, Paraguay, Uruguay) er verdens største vannreservoar.
• 8 prosent i Latin-Amerika og 18 prosent i Karibia lider av underernæring. Celac-landene produserer mer enn nok mat for sin befolkning.
• Kubanske leger har gjennomført to millioner øyeoperasjoner (2005–11) med finansiering fra Venezuela.
– See more at: http://www.klassekampen.no/article/20140130/ARTICLE/140139998/1006#sthash.qDSvGtIA.dpuf
————————————————————————–
Anti-Capitalist Offensive Delivers Bolivarian Victory in Venezuelan Municipal Elections
By Jorge Martin – Marxist.com, December 10th 2013
The December 8th municipal elections in Venezuela gave yet another victory to the Bolivarian revolution, with the Socialist United Party (PSUV) and its allies in the Great Patriotic Pole receiving 5.1 million votes (49.24% of the total) and 4.4 million (42.72%) going to the opposition. If you count the votes for Bolivarian candidates outside of the main GPP alliance, the total for the revolution adds up over 54%.
The turnout was 58.92%, much higher than in most European countries for equivalent elections and higher than in the regional elections of a year ago when it was just under 54%.
The opposition had presented these elections as a plebiscite on Maduro's presidency. They promised to win the overall vote and get 100 mayors elected. If that was the case, then the result is clear: not only did they lose the vote, but the advantage of the Bolivarian revolution over the opposition significantly increased, from only 1.49 percentage points in the April 14 presidential election to 6.52 now. As for the number of mayors, with most results already in, the PSUV and allies elected 234, for the opposition's 67.
The Caracas Libertador municipality in the capital was won by PSUV candidate Jorge Rodríguez with 474.227 votes (54,55%), who won even in 4 parishes which had voted for the opposition in April.
The Caracas Metropolitan race resulted in a very close win for the opposition, with incumbent Antonio Ledezma winning with 50.81% of the vote, a reduced margin from his previous win with 52.4% in 2008.
The PSUV and its allies won in 14 out of the country's 24 state capitals, and in 30 out of the country's 40 most populated cities. However, the opposition won in important state capitals such as Valencia and Barquisimeto (which previously had Bolivarian mayors) as well as mantaining Barinas, Maracaibo, Mérida and San Cristobal.
The PSUV won solid victories in the state capitals of Apure, Aragua, Vargas, Anzoategui, Cojedes, Delta Amacuro, Portuguesa, Trujillo and even in the state capital of Miranda which is ruled by opposition leader Capriles. Significantly it defeated the opposition in Heres, the capital of the industrial state of Bolivar. The defeat of the PSUV in Valencia, Carabobo, can be explained by the fact that the party had expelled the previous mayor on corruption charges. However, the PSUV won in the state of Carabobo as a whole, where the opposition had a lead of 108,000 votes in the April presidential elections and now lost by 59,000.
In celebrating the election results, President Maduro pledged to intensify the offensive against the «economic war», the campaign of hoarding, speculation and sabotage of the economy launched by the «parasitic bourgeoisie», as well as to take harsh measures against corruption.
This was the issue that had dominated the whole election campaign. Inflation and scarcity of basic products was one of the main factors eating away at the social base of support for the Bolivarian revolution. This is caused by a combination of factors. On the one hand, there is definitely a deliberate campaign of politically motivated sabotage of the economy on the part of the ruling class. This is the same strategy used against the Allende government in Chile when US president Nixon ordered Kissinger to "make the economy scream".
On the other hand, there is the rebellion of the productive forces against the regulations introduced by the Bolivarian revolution since 2003 to defend access to basic food products for working people (through price controls) and prevent the flight of capital (through foreign exchange controls). The last 10 years have proven that the capitalist economy cannot be regulated. The capitalists have found many ways of going around these controls, legal and illegal.
Another factor is the increased living standards of the population – as a result of government programs – which have not been matched by increased production of goods. This necessarily leads to inflation and an increased pressure to import consumer goods. The fixed exchange rate also acts as a disincentive to national production.
The last 10 years, since the defeat of the oil lockout of 2002/03, have seen the government use large amounts of money from the oil rent to invest in social programs and infrastructure development. Train lines, roads, bridges, underground systems, public transportation, etc have been built. In the past, the oil revenue created an extremely parasitical oligarchy which was happy to live off state subsidies and corruption. The oil rent was being appropriated by the ruling class. Now, the same money was being used for public works and social programs. Not only the ruling class is extremely unhappy about this state of affairs, but also, as we mentioned before, since this investment is not matched by increased production, it leads to inflation.
Finally, the capital strike which has been going on for 10 years is also due to the fact that the Bolivarian revolution has emboldened the workers, led them to occupy factories, demand workers' control, and in many cases their claims have forced the government to back them. This is not a "business friendly" environment. How are capitalists to invest if they do not know if tomorrow workers will demand higher wages and better conditions, and in the course of the struggle set up a socialist workers' council and then occupy the premises? And the bosses can't even trust the government and the state to be fully on their side in such a conflict!
This economic war is not new. It can be traced back to 2001 when Hugo Chavez introduced a series of Enabling Laws which proved to the ruling class that he could not be bought nor domesticated and that he was serious about implementing his program of social progress. It was at that time that the Venezuelan ruling class, and its masters in Washington, started a campaign to overthrow Chavez and destroy the Bolivarian revolution. The campaign continues, and has adopted different forms over the years: open military coup, media lies and distortions, assassination attempts, diplomatic bullying, imperialist aggression, sabotage of the economy, to name a few.
After each victory of the revolution against these attempts, there would be another offer of conciliation, an open hand would be offered to the opposition. Every single time the oligarchy retreated temporarily; but not in order to accept its defeat, rather to regroup its forces and wait for another suitable opportunity to lurch forward.
After the narrow victory in the presidential election on April 14, 2013, Maduro appealed to businessmen to stay away from politics and destabilisation and concentrate on production. He offered the creation of Special Economic Zones modelled on those in China, to ease the foreign exchange controls. There was even talk of reforming some of the articles of the Labour Law. A number of prominent radical Bolivarian talk hosts and radio presenters were removed from state TV and radio stations.
None of that worked, of course. On the one hand the capitalist class is in fundamental contradiction with the Bolivarian revolution. In order to operate normally and make profits they need to smash it, so that they can recover control of the state apparatus and push the masses out of the political arena.
Back in September, the government was against the ropes and all opinion polls were showing a steady loss of support. What changed the situation were the harsh measures against the capitalists taken from the beginning of November. Plans to liberalise foreign exchange were scrapped. The authorities seized warehouses full of goods (starting with electronics and white goods chain Daka) and forced businesses to sell them at "fair prices". One of the mechanisms of speculation on the part of the capitalists was to import goods using dollars obtained from the state body CADIVI at the regulated exchange rate of 6.3 and then sell them at prices calculated using the black market rate of 40 to 1. In this way they had commercial margins of over 1,000%. Dozens of businessmen and capitalists were arrested in the process.
The government measures, introduced with widespread publicity, had a two-fold impact. On the one hand they managed to make products available to people which were previously scarce or too expensive. On the other hand they rekindled the revolutionary spirit of the rank and file. Here was a government clearly identifying the enemy (Maduro mentioned the three main bosses organisations Fedecamaras, Consecomercio and Venamcham as responsible for the economic war) and then taking harsh measures against them.
This is what the revolutionary people wanted to see. This offensive against the economic war was not only limited to the police and state functionaries, but there was a concerted effort, particularly on the part of INDEPABIS to involve workers and the revolutionary people. INDEPABIS is the body in charge of defence of consumer rights and struggle against speculation and is led by Eduardo Samán, one of the most popular figures in the left wing of the Bolivarian leadership.
Clearly, it was this offensive which allowed the Bolivarian movement not only to win these elections but even to increase its lead over the opposition.
The conclusion from this is obvious. Capitalism cannot be regulated. The oligarchy will not stop conspiring against the revolution. In order to prevent further dislocation and sabotage of the economy, the means of production, the banks and the big landed states should be expropriated and run under workers' control, so that they can be incorporated into a democratic plan of the economy. This will mean a head on clash with the bourgeoisie and imperialism which can only be won by the widest mobilisation of the revolutionary masses with the working class at its head. For this to be possible there should be a thorough purge of right wing, corrupt and infiltrated elements within the Bolivarian movement and the whole movement should be put under the control and be accountable to the revolutionary rank and file. This is the only way forward. Any attempts to conciliate with the ruling class will only lead to more sabotage and counter-revolutionary offensives. This is the choice which lies ahead after this election victory.
Source: In Defense of Marxism
———————————————————————-
NSA Spied on Chávez in Rome in 2006
Foto: Globalist Syndication
By GIANNI CIPRIANI – GLOBALIST SYNDICATION, July 1st 2013
(from http://venezuelanalysis.com)
The DataGate? It began in Rome when the National Security Agency (NSA) spied on the visit of Hugo Chávez. In May 2006, U.S. secret services organized a massive espionage operation against the Venezuelan president. The Italian capital was intercepted for a week.
The DataGate began in Rome in May 2006, when George Bush ordered half the city to be intercepted by the NSA, which wanted to know every detail of Hugo Chávez's visit to Italy.
First Rome; later, the G-20 in 2009, with more refined techniques and technologies. Edward Snowden has revealed that the G-20 in 2009 was characterized by a complete system of espionage of the conversations of entire delegations and leaders attending the summit, through the installation of spyware in Internet cafes, and the capillary control of a Blackberry system used by the invited guests, among other acts.
What is not yet known – and what Globalist is able to inform, thanks to a qualified source which had a direct role in the story – is that the G-20's vast spying operation in Italy had a real testing ground, a massive NSA action which resulted in a huge leap in quality that would permit the intelligence agency to become Big Brother on the global scale which we are now discussing today.
Let's go back to May 2006, when Hugo Chávez, president of Venezuela, visited Italy for the second time. Chávez was in a position of confrontation with the United States, and in particular with George Bush, whom several months later (in September) he would call a devil who had left behind a scent of sulfur. Several years before, the United States had supported a failed coup against the Venezuelan president, and one of the CIA agents implicated in the plot had been later designated to the CIA base in Rome. Coincidences.
During those days, the NSA carried out an unprecedented signal intelligence (SIGNIT) operation of electronic espionage which marked the beginning of a new stage in its ability of control and infiltration.
May 7, 2006: In a quiet area of the Ciampino airport, a plane lands transporting certain «invisible» people, with no name or identity. The procedure is the same that would later be revealed to the public in stunning presentation, and which was standard procedure: top secret level, with the least number of possible tracks.
The occupants of the aircraft were part of an elite team of the NSA. Upon arriving to Ciampino they were taken directly to a wing of the U.S. Embasy on the Via Veneto street, where they remained confined in isolation for the duration of the mission: no hotels, no contact with the outside world, not even with the Embassy staff. After the mission, they were taken on the same route in reverse to Ciampino. The team carried latest-generation equipment (we're talking about 2006), capable of interacting with and guiding a satellite system and interacting with spy planes.
May 9, 2006: Two spy planes begin to fly over the skies of the capital, directly controlled by the NSA. They remain in flight over Rome 24 hours a day to avoid missing even a minute of supervision.
May 10, 2006: Venezuelan President Hugo Chávez arrives in Rome as part of a trip across Europe. In Rome, the most important meeting is scheduled for the morning of the 11th: a visit with Pope Benedict XVI. Also on the agenda is a visit and private interview with the president of the Italian Chamber of Deputies, Fausto Bertinotti. Chávez goes directly to a hotel on Via Veneto, which lies just a few tens of meters from the team that arrived in the capital to spy on him. But it's just a detail: the technology would have also guaranteed monitoring from a distance of kilometers.
The NSA operation begins in all of the following ways. It brings all radio frequencies under its control (including those of Italians), and also gains control of the internet in a similar way, in accordance with the possibilities of the time, as described by Snowden for China: through input nodes in communication networks providing access to the communications of hundreds of thousands of people without having to hack into each computer, in addition to telephones.
During the entire duration of his trip, Hugo Chávez is electronically stalked thanks to two instruments of extraordinary importance for the SIGNIT: radio bombardment and listening capacities from a great distance. In other words, only with the use of satellites and spy planes was the NSA capable of eavesdropping on Chávez's conversations, including those carried out in private and closed places and, of course, open places. There was no need to install microphones in the rooms or to send a spy with a microphone on his or her ankle. Everything circulated through powerful satellite technologies. Obviously overpriced.
Furthermore, when the Venezuelan president moved from one place to another, or when he was somewhere in which radio waves caused interferences, making it difficult to hear his conversations, the NSA was able to activate an emergency device which knocked out all radio wavelengths and frequencies within 500-600 meters. In practice, while the device was activated, remotes for television sets and doors ceased functioning, the telephone lines were interrupted, and the radio devices were reduced to silence. This lasted not for hours, but for a few tens of seconds. Nothing that couldn't be confused with normal malfunctioning, which therefore generated no suspicions. But it gave the NSA the necessary time to «clean» the signal.
The Chávez operation cost a fortune, but it was an explicit order from George Bush himself, who viewed the Venezuelan president as one of his principal enemies, of whom he wanted to know all the details: his strategies, and who were his international contacts and references.
After Chávez's departure, the two spy planes migrated to other skies. The NSA team remained at the Embassy one more day before being secretly returned to Ciampino; the NSA high command, which had following the operation from the control room (the same way that Obama had followed the death of Osama Bin Laden, and as we see in the movies), began to analyze the information.
What was the result of the operation? We'll find this information in a later episode. For now, we can be sure of one thing: the Chávez operation was a test. Without it, there wouldn't have been the G-20 operation, and who knows how many more. It was 2006. Since then, they have not halted.
Translated from Spanish by Venezuelanalysis.com. The original article, in Italian, can be found here: http://megachip.globalist.it/Detail_News_Display?ID=78687&typeb=0&Datagate-Inizio-a-Roma-quando-Nsa-spio-Chavez-
———————————————————————-
POR LA PRONTA RECUPERACIÓN DEL PRESIDENTE HUGO CHÁVEZ
edhcuba@cubarte.cult.cu – primero 2013
Estimad@s amig@s en los primeros días de la próxima semana haremos público este
mensaje. Los pueblos del mundo pedimos por la salud del Comandante Hugo Rafael
Chávez Frías. Agradecemos ayudar a circular el texto que a continuación aparece
y enviar su adhesión, indicando nombre, profesión y país, al correo:
porlasaluddechavez@gmail.com
Saludos Fraternales.
La Red de Intelectuales y Artistas en Defensa de la Humanidad hace suyo el
clamor mundial de los pueblos que anhelan la pronta y total recuperación del
presidente Hugo Chávez Frías. En especial, la Red abraza fraternalmente al
pueblo revolucionario de Venezuela y le expresa su más sentida solidaridad, con
la profunda confianza en que el presidente Chávez logrará vencer todas las
dificultades y muy pronto retomará sus tareas cotidianas en la conducción de la
Revolución Bolivariana hacia el Socialismo.
La Red de Intelectuales y Artistas en Defensa de la Humanidad considera como un
deber histórico, de importancia suprema, reiterar el llamado del presidente Hugo
Chávez a la Unidad. Las horas difíciles son siempre oportunidad magnífica para
afianzar las mejores convicciones y los valores supremos de la condición humana.
La Revolución Bolivariana en su decidido y soberano camino hacia el Socialismo
exige, de quienes la apoyamos, toda nuestra fuerza, serenidad y claridad para
combatir y neutralizar cualquiera de las acciones ofensivas que pudiera
acariciar el imperio y sus aliados y operadores internos. El dolor y las
preocupaciones de los pueblos no son síntomas de debilidad. La Unidad es una de
las mayores fortalezas de la especie humana.
Todos los hombres y mujeres que en el mundo se han hermanado, en las ideas y en
la acción, gracias a la obra y a las convicciones humanistas del presidente
Chávez, queremos verle muy pronto con plena salud y al frente de esta lucha cada
vez más firme y universal por la emancipación definitiva de los pueblos. En esta
convicción le hacemos llegar al Presidente y amigo Hugo Chávez el abrazo
solidario y fraterno de la Red de Intelectuales y Artistas en Defensa de la
Humanidad.
Agradecemos ayudar a circular el texto que a continuación aparece y enviar su
adhesión, indicando nombre, profesión y país, al correo:
porlasaluddechavez@gmail.com
———————————————————————-
Venezuela– på veg mot sosialistisk økonomi og samfunn
Chávez vann med over 8 millionar stemmer (55 prosent) i valet 7. oktober 2012, Capriles fekk omlag 6,5 million (44 prosent). Valdeltakinga var 81 prosent, den høgaste i landet nokon gong. Demokratiet er i fare i Venezuela, vert det ofte sagt i mainstream media. Slike påstandar fokuserast det ofte på i forkant av val i Venezuela for å diskreditere Chávez-regjeringa og dei andre venstreorienterte regjeringane i verdsdelen. Valgjennomføringane og den tredje sigeren på rad for Chávez, er alle godkjent av m.a. EU, Organisasjonen av Amerikanske Statar, Carter Center og UNASUR.
Chávez sin tredje periode (2013-2019) sikrar seks år til med den «Bolivarianske revolusjon». Sjølv om opposisjonen har kutta ned avstanden til Chávez, frå 26 prosent ved førre val i 2006 til 11 prosent no, har fleirtalet av folket gove ei klår melding: «Endringsprosessane må halde fram og me vil delta i dei»!
Endringsprosessar
Lat oss sjå litt grundigare på kva som hender i Venezuela når det gjeld endringsprosessen og kva den fører med seg. Det er då viktig å fortelje historia om at det er ei folkeleg deltaking som ligg bak det landet har oppnådd til no. Helse, utdanning, fattigdomskamp og mat til låge prisar, er av dei aller viktigaste tinga som ikkje kan samanliknast med nivået for tolv år sidan då majoriteten var råfattige og mangla alt. Eliten hadde makta og alle endar. No er det i alle fall færre fattige, men mykje står att før ein kan snakke om rettferd for alle. Det er difor det er så viktig at prosessen får halde fram. President Chávez er førebels den som kan gje det rommet som trengs for at prosessen går framover med den folkelege deltaking som er heile bærebjelken i dette.
Venezuela er eit land med motsetnader mellom ein arrogant elite, kranglete borgarskap og millionar av folk som har fått eit betre liv gjennom endringsprosessane som president Hugo Chávez og regjeringa har gjennomført dei siste tolv år. Den høgaste minsteløn i heile Latin-Amerika og sterke arbeidsrettar, er alle faktorar som gjer folk meir nøgde. Nyleg kom ei arbeidslov inn i lovverket med vern av arbeidsrettar og sosial sikkerheit for ein stor del av folket som før hadde arbeidt i uformelle og dårlege rammer. Heimearbeidande som tek seg av sine næraste på full tid, har no rettar og ein pensjon frå Staten. Bønder, fiskarar og folk som driv med meir tradisjonell handel, vil no få dei same rettar som andre arbeidarar. Nye bustader i murstein vert bygd for dei som før budde i pappskur, lokale klinikkar er kome der folk aldri har sett helsepersonell før, og subsidiert mat og medisinar for mange som treng det.
«Missiones»
Dei sosiale programma «missiones» er sjølve grunnstamma i den Bolivarianske revolusjon og truleg av dei mest suksessfulle endringar. Dette er store statleg finansierte tiltak som endrar fattigdomsbiletet og aukar sysselsettinga dramatisk. Programma har som mål å betre befolkninga sin situasjon, til dømes ved å betre tilgang på utdanning, helse, bustad, kultur og mat. Talet på misjonar aukar stadig etter nye initiativ frå regjeringa. Det første var Mission Barrio Adentro. Etablert som nasjonalt program i desember 2003, etter ein vellukka start i dei fattige bydelane i Caracas. I dag deltek om lag 20 000 kubanske og fleire tusen venezuelanske legar i programma. Over 20 millionar (over 70 prosent av folket) har hatt medisinsk handsaming i dette programmet i dei første åra etter starten, i følgje INE (Det nasjonale statistiske institutt). Mission Robinson, Ribas og Sucre er utdanningsprogram (basisk lesing og skriving, vidaregåande og universitet) som gjev gratis utdanning til fattige. I følgje ein rapport frå regjeringa i 2006 deltok 3 millionar venezuelanarar i programma. Mission Robinson feira nyleg 9 år og har lært 1,75 millionar venezuelanarar lesa og skriva sidan oppstartinga. Allereie i 2005, to år etter starten, vart Venezuela erklært som lese- og skriveukunnig fri sone. Ein del av Mission Sucre programmet er også det nye Bolivarianske Universitetet, oppstarta i 2003, der hovudmålet er å gje gratis utdanning til fattige og det er ope for alle. Mission Mercal er ei statsdriven supermarknadskjede som gjev opp mot 50 prosent reduserte matprisar og har i dag omlag 20 000 butikkar. Den siste misjonen eg nemnar her er den førebels nyaste. Gran Mission Vivienda er eit gigantisk byggeprogram for i første omgang gje 3 millionar fattige bustader innan 2019. I dag ser ein ferdigstilte og påbyrja bustadblokker over alt i Caracas. Over 200 000 leilegheiter og hus har vorte bygt rundt i landet sidan april 2011. Programmet gjev rimelege og subsidierte bustader for fattige, samtidig er tusenvis nye arbeidsplassar skapt. Bustadunderskotet i Venezuela er av gamal årgang og gjer at millionar bur i fattigstrøka i Caracas sine åssider og elles i landet.
Nytt progressivt statsbudsjett
Venezuela sitt nasjonale budsjett for 2013 er eit steg vidare mot ein framtidig sosialistisk økonomi. Sjølv om mykje står att er dei statlege sosiale programma forsterka i finansiell forstand og ein auke i sysselsettingsraten som resultat av det. Meir enn 37 prosent av budsjettet er sett av til sosiale investeringar, m.a. skule, helse, bustad, andre offentlege tenester og lokalsamfunn. I konkrete tal vil dei sosiale investeringane auke frå 153 milliardar i 2011 til 196 milliardar i 2013. Chávez-regjeringa har på nytt prioritert tiltak retta mot Venezuela sine fattigaste. Framlegget til statsbudsjett er på om lag 530 milliardar (rundt halvparten av det norske), som inneheld ei auke på 33 prosent frå det førre.
Kritiske økonomar advarar mot eit for ekspansivt budsjett og at Venezuela sine store reformar ikkje er økonomisk bærekraftige. Andre meiner tvert om at desse investeringane fører til ein god økonomi. Staten sin rolle i økonomien er styrka, nasjonal kontroll over oljeinntekter og bankar er her sentralt. Sysselsettinga i offentleg sektor er omlag dobla under Chávez-regjeringane til no, til 18 prosent. Dette er likevel mykje lågare en t.d. i Noreg der delen er omlag 30 prosent. I 2011 var 33,5 prosent av Venezuela sitt BNP offentlege utgifter. Til samanlikning har EU nesten 50 prosent i gjennomsnitt og USA rett under 40, i følgje Eurostat. Spørsmålet er kva dette offentlege forbruket går til og for kven?
Mykje av dei offentlege utgiftene i Vesten går til subsidiering av privat næringsliv, eksportstøtte og nasjonal tryggleik. I kontrast til at Venezuela vil bruke 8 prosent av budsjettet til forsvar og liknande, set USA av 26 prosent for 2013. Lovgjevar i Nasjonalforsamlinga Fernando Soto Rojas seier budsjettet for 2013 er «i alt vesentleg humanistisk, fordi det angrip fattigdom, ekstrem fattigdom og fordi det garanterer fortsetting av den sosiale investeringspolitikken».
Delstatsval 16. desember 2012
PSUV (Venezuela sitt foreina sosialistparti) vann i 20 av totalt 23 delstatar i valet i desember. Opposisjonskoalisjonen MUD fekk tre delstatar. Dermed vann dei fleire guvenørar no enn ved delstatsvalet i 2008, då PSUV fekk 17 guvenørar. Opposisjonen mista kontrollen i statane Zulia, Tachira, Carabobo, Monagas, og Nueva Esparta, men heldt stand i Amazonas, Miranda, og Lara. I den viktige staten Miranda, kjempa PSUV sin førre visepresident Elias Jaua med opposisjonen sin presidentkandidat og dåverande guvenør i Miranda, Henrique Capriles, han vann med 50 prosent mot Jaua sine 46 prosent. Valdeltakinga var for heile landet om lag 54 prosent, men varierte svert i dei ulike regionane. Det må her leggjast til at dette valet var også eit val til dei lovgjevande forsamlingane. Det skulle veljast 237 representantar. Her dominerte PSUV også i lag med allierte partnarar. Dei vann 186 av plassane mot MUD sine 51, og dei har fleirtal i 22 med absolutt fleirtal i 7 av desse. Dette inkluderar staten Miranda der Capriles må samarbeide med PSUV sine folk i m.a. saker som gjeld budsjett og lover. PSUV leiar Jorge Rodriguez sa etter valet at dei "folkelege" eller dei fattigare områda generelt hadde lengre køar og høgre deltaking enn andre områder.
26. mai 2013 skal det vera val til ordførarar og kommunestyrer i Venezuela.
Valresultat frå delstatsvala 16. desember 2012:
Amazonas: PSUV: Nicia Maldonado 37%, MUD: Liborio Guarulla 65%
Anzoategui: PSUV: Aristóbulo Istúriz 53.97% MUD: Antonio Barreto Sira 41.06%
Apure: PSUV: Ramón Carrizález 59.83% MUD: Luis Lippa 22.42%
Aragua: PSUV: Tareck El Aissami 52.72% MUD: Richard Mardo 42.71%
Barinas: PSUV: Adán Chávez 54.69% MUD: Julio César Reyes 41.72%
Bolivar: PSUV: Francisco Rangel Gómez 43.57% MUD: Andrés Velásquez 42.34%
Carabobo: PSUV: Francisco Ameliach 53.49% MUD: Henrique Salas Feo 42.7%
Cojedes: PSUV: Érika Farías 59.27% MUD: Alberto Galindez 35.31%
Delta Amacuro: PSUV: Lizeta Hernández 61.27% MUD: Arévalo Salazar 20.99%
Falcon: PSUV: Stella Lugo de Montilla 48.28% MUD: Gregorio Graterol 35.28%
Guarico: PSUV: Rodríguez Chacín 70.41% MUD: José Manuel González 25.55%
Lara: PSUV: Luis Reyes Reyes 41.98% MUD: Henri Falcón 54.35%
Merida: PSUV: Alexis Ramírez 47.56% MUD: Lester Rodríguez 37.96%
Miranda: PSUV: Elías Jaua Milano 46.13% MUD: Henrique Capriles Radonski 50.35%
Monagas: PSUV: Yelitze Santaella 52. 59% MUD: Soraya Hernández – Independent: Jose Briceño: 40.67%
Nueva Esparta: PSUV: Carlos Mata Figueroa 52. 44% MUD: Morel Rodríguez 44.34%
Portuguesa: PSUV: Wilmar Castro Soteldo 50.96% MUD: Iván Colmenares – PCV: Oswaldo Zerpa 22.59%
Sucre: PSUV: Luis Acuña 56.77% MUD: Hernán Núñez 35.26%
Tachira: PSUV: José Vielma Mora 51.7% MUD: César Pérez Vivas 44.48%
Trujillo: PSUV: Rangel Silva 79.4% MUD: José Hernández 17.31%
Vargas: PSUV: Jorge Luis García Carneiro 69.05% MUD: José Manuel Olivares 24.13%
Yaracuy: PSUV: Julio León Heredia 57.08% MUD: Biagio Pilieri 36.05%
Zulia: PSUV: Francisco Arias Cárdenas 50.99% MUD: Pablo Pérez 46.74%

Plakattekst – Chavez i folkemakt-regjeringa

Frå valdagen 7. oktober, oppmoding om å stemme

Lange køar på stemmedagen 7. oktober

Gatefest etter valsigeren på kvelden 7. oktober

Ferdigbygt bustadblokk i Gran Mision Vivienda-programmet
———————————————————————–
Bolivia's Evo Morales: Capitalism and Plastic No, Mother Earth and Indigenous Products, Yesby Jan Lundberg, in Cochabamba
18 April 2010
At the People's World Conference on Climate Change and the Rights of Mother Earth, the consistent message is ecological, indigenous, communitarian and anti-corporate.  The great majority of speakers sound radical and have the support of the thousands of attendees.  The message is welcome at the top, in the person of Evo Morales, the indigenous Aymara former farmer and union organizer who is Bolivia's president.Two glaring omissions at the conference seem to be the issues of cars and proliferation of technology.  These are either considered extremely hard to tackle, or just a byproduct of capitalist excess – as if these problems will take care of themselves in a socialist, people-centered economy.  Bolivia is plagued by cars and trucks, while bicycling is quite rare.  If bikes were maximized here, this would be good technology that empowers many at low cost.  Instead, motor vehicles, including many buses, are totally dominant and in need of tune-ups.  One urban professional asked me with hope whether electric vehicles were advancing in the U.S.  (I had to disillusion him and explain why it won't happen on a huge scale.)  An overt embrace of technology as opposed to simple, natural living was in the form of a telephone corporation's ad slogan prominent at the stadium where Morales spoke: "Technology for a Better Life."An unresolved issue seems to be Bolivia's petroleum development.  Hydrocarbon industries were nationalized in 2006, and applauding it is tempting.  However, does Mother Earth care who owns and controls the extracted fossil fuels that change the climate?  Bolivia fully intends to explore and exploit the anti-capitalist petroleum.  For what, more fuel for motor vehicles?  Agricultural chemicals?  Plastic production?We shall see how the contradictory sentiments and temptations are translated into policy.  The president of the nationalized petroleum industries told me he believes the world peak of oil extraction is "Not yet.  2012 or 2014."  Carlos Villegas Quiroga's job is to somehow fit the maximization of oil and gas exploration and exploitation into a Mother Earth ethic.  But with global peak oil here or around the corner, and climate change accelerating, Bolivia may not have much time to obtain prosperity.  One does not see corporate logos such as Exxon, Chevron, Shell or BP; rather, the small logo of YPFB: Yacimientos Petroliferos Fiscales Bolivianos. There are many aspiring consumers in Bolivia who could see incomes rise and government services better funded, but not if a petrocollapse scenario takes the wind out of the sails of world oil demand.
Evo Morales upholds natural poncho as superior to plastic.
President Evo Morales entertained and inspired the conference crowd on April 20 in a coliseum by holding up plastic products for display, pointing out that they contaminate the environment and don't biodegrade [see photos].  He compared a plastic poncho and plate to natural products such as a clay cup and plate.  He took a beautiful traditionally woven poncho of wool and showed how no water could pass through it — a military officer seated behind him helped hold the poncho and pour water on it.  He then held the plastic poncho and said "Nothing goes through (no pasa nada) but it contaminates."  As I told the Los Tiempos reporter, with this global media act he has become the leading world figure opposing plastic pollution.
Evo Morales demonstrates faults of the «plastic capitalist poncho»
Carlos Villegas Quiroga, President of nationalized petroleum industries, greets JL
I later gave the President the award winning documentary "Our Synthetic Sea" about plastics in the ocean and our bodies – in the Spanish version as well, "Mar Sintetico."  An attaché accepted it, as Morales was busy listening to a speech by his fiery vice president Álvaro García Linera, while sitting next to the Hollywood actress in Pocahontas.
Morales» statements came at the inauguration of the conference where on his way he inspected hundreds of troops, after the crowd of thousands were treated to numerous musical acts offering traditional sounds and lyrics of resistance and solidarity.  World representatives from five continents also warmed up the crowd who had the blazing sun as well.
Morales is at home with being the most ecological of heads of state because of his indigenous background.  Pachamama, or Mother Earth, is a deity or spiritual concept as strong as the Catholic Church's ideas that coexist.  Pachamama tells us that "you can't sell the land. Harmony with nature, human rights, defense of Mother Earth and of water and biodiversity" are compatible with a "communitarian, socialist system."  He started his talk by saying that people struggle for life and equality, but the capitalist system pays most people in the world $2 a day.  He said, "capitalism is synonymous with annihilation of people and the planet."
Morales is not a typical leftist leader looking to divide differently the pie being consumed.  He praised indigenous plants such as coca and manzanilla (camomile), and touted quinoa as the best food in the world.  He compared these to transgenic and chemically-grown crops "which can be eaten but can't nourish."  He criticized hormone-laced chicken and Coca Cola — "Better to drink our corn beverages."
After his demonstration of indigenous and campesino practices of making biodegradable clay plates, and winning this press-credentialed activist's heart with his educational and fun attack on plastics, he wound up his talk by distinguishing once again that «the capitalist system invents wars when capitalists can't sell arms.»  He spoke of the right to water — he and the city of Cochabamba near the conference site are famous for kicking out the predatory Bechtel Corp. as the privatized water utility.  What's more, «the right to water means not having chemicals in it.»  Why?  As he said, «these rights extend to all plants and animals and Mother Earth.»
Morales has the world's attention as almost no other head of state does, after the disappointment of Copenhagen and the way financial bandits have shown their basic immunity to mild reformists such as Barack Obama.  Morales reached out to them in any case, writing a few days ago: "The 192 governments at the United Nations have  also been invited to attend and challenged to  hear the voices of civil society and together to  develop joint proposals that cannot be ignored by  governments subordinated to transnational capitalist economic powers."
As far as Culture Change can tell, the matter of overpopulation is not being addressed, although it is possibly being mentioned on Panels at the Conference.  Bolivians are generally close to the land, with excellent production from small-scale farming and gardening. An executive with the nationalized petroleum industry informed me that 80% of Bolivians are not dependent on petroleum, so only 20% of the population will be in danger from the loss of supplies due to peak oil's effects.  I pointed out to him that about 99% of USAnians are seriously dependent on the stuff.  As with parts of the U.S., Bolivia's long-term water supply problems (due to melting glaciers) does not bode well for growing population or maintaining it (Bolivia has almost ten million people and rising).  No doubt many at the Conference believe population size is not nearly as threatening as capitalism.
A Politically and Ideologically Energized Conference
Most of the speeches have been rich in political passion while light on hard information.  The position of the government which organized the conference, and the position of speakers and most attendees, is that "The principal cause of climate change is capitalism" — written on a sign outside a grassroots-activist workshop.
While it's true that the world needs action and not a mono-diet of just more information, the statements made at the podium in Tiquipaya (the university town of the Conference outside Cochabamba) have been light on specifics for saving Mother Earth.  Evo Morales has been the exception, such as with his suggestions on natural foods and materials — and rejecting plastic and Coca Cola.
How far can the global climate justice movement get by fighting capitalism?  There is strong logic in attacking an unfair system that corrupts governance and divides people into competing workers.  The failure of the Copenhagen U.N. climate meeting in December was definitely related to corporate business interests pulling puppet strings of politicians.
But can a social movement do such things as turn around overpopulation and make collapse survivable for everyone?  Most of us looking at the vulnerabilities of the dominant system and the state of the ecosystem believe not.   At this conference there is no evidence of awareness of petrocollapse or collapse by any other name.  There is fear of climate change and anger at capitalism and all its ills (consumerism, loss of community, ecocide).  What is unsaid is that because climate change is out of control, getting rid of capitalism may be too late.  Abolishing capitalism at midnight around the world would leave us with about the same climate-crisis challenge.  Fortunately, Evo Morales advocates one more practice: massive planting of native trees.  As climate author Albert Bates has told me, in a matter of months the excess carbon in the atmosphere can be removed if everyone in the world planted trees daily.
Evo Morales serenaded by Depaver Jan Lundberg. Evo responded with air guitar.
An exception to the Conference's mainstay of criticizing capitalism and upholding nature and indigenous rights is some of the workshops.   I am scheduled to perform a bit of my eco-music for a workshop on the bicycle's role in upending capitalism.  The workshop's organizers are doing something about the low use of bicycles especially in dangerous urban areas; the countryside enjoys more bike use.  The nation is of course mountainous, but the car domination of the metro area of Cochabamba, which has a million people, has no justification.
El Socialismo del Siglo XXI de Heinz Dieterich
Un refrito sociológico e histórico-filosófico de la utopía de
un mundo más justo
Análisis de la edición "GegenStandpunkt" 4-09
Heinz Dieterich, profesor emérito de la Universidad Autónoma Metropolitana en México,
"no tiene familia ni patria, pero un destino: la revolución. A gente como Chávez o Castro les facilita la teoría. El sociólogo alemán es el ideólogo jefe de los movimientos suramericanos de izquierda. En Latinoamérica es una estrella, en su tierra pocos lo conocen. Con Hugo Chávez debatía hasta las tres de la mañana. Conoce al presidente de Bolivia Evo Morales y a Rafael Correa de Ecuador tan bien que hasta le piden análisis de la situación política. Todos ellos hacen referencia a su teoría del Socialismo del Siglo XXI." (El semanario alemán Die Zeit, 1–10–2008)
Aquí se presenta un sociólogo que no piensa ofrecer sus servicios con una investigación social empírica sobre 'la pobreza', teorías sobre 'la sociedad de trabajo' en la que 'se acaba el trabajo' u otros 'riesgos de la modernidad', sino con otra cosa: con un modelo de un mundo mejor y socialista. Con su elaboración de un "Socialismo del Siglo XXI" adopta el papel de asesorar los gobiernos y movimientos latinoamericanos de izquierda y encuentra resonancia en la izqu' 'ierda europea como teórico de los esfuerzos de allí por mejorar las condiciones de vida.
No obstante, los enunciados teóricos de Dieterich son más bien sencillos. La crítica y los argumentos que él propaga bajo el lema del "Socialismo del Siglo XXI" se resumen básicamente en un solo concepto equivocado pero muy corriente entre contemporáneos críticos: las condiciones capitalistas en el mundo son injustas; no deberían y no tendrían que ser así, si las organizáramos de una manera más justa. De ese suspiro hondo confecciona una crítica al capitalismo y un modelo de un mundo mejor.
La reflexión del remediador sobre el mundo: "¡Los de arriba son todos sinvergüenzas!"
Ese hombre conoce la miseria que depara el orden mundial capitalista a sus víctimas. Y tiene una explicación. Pero no exactamente de las ásperas costumbres que prevalecen en el mundo: Dieterich razona sobre el hecho de que no se ha conseguido eliminarlas:
"El género humano ha transitado por las dos grandes vías de evolución que tenía a su disposición: el capitalismo y el socialismo histórico (realmente existente). Ninguno de los dos ha logrado resolver los apremiantes problemas de la humanidad, entre ellos: la pobreza, el hambre, la explotación y la opresión de tipo económico, sexista y racista; la destrucción de la naturaleza y la ausencia de la democracia real participativa." (Heinz Dieterich: El Socialismo del Siglo XXI, p.9)1
Dieterich se figura la pobreza, la represión, etc. como problemas que existen así por así y ya, como destino humano; y no contempla los sistemas político–económicos que prevalecían en el siglo XX como modos de producción que producían esas condiciones, sino como intentos fracasados de mitigarlas. Habla de "la explotación" y "la degradación de las condiciones de vida naturales" y, a priori, no se le ocurre en absoluto pensar en el "capitalismo industrial" –ni en el "socialismo histórico"– como causante de tales "problemas", sino que es perfilado como la solución fracasada. ¿Pero estas condiciones que se abordan tan distinguidamente como "problemas urgentes" cayeron de las nubes?
Claro que no. Y claro que Dieterich tampoco lo ve así. Él conoce la raíz de estas condiciones incriminadas:
"La humanidad ha caído en manos de una elite delincuente, compuesta por unos diez mil banqueros, industriales y políticos profesionales que usan los recursos del planeta y los frutos de nuestro trabajo, para sí. Monopolizan los beneficios de la energía, de la tecnología, de la ciencia, de los alimentos, de la educación y de la salud, dejando a las mayorías en la miseria y el desamparo." (p.51)
Dieterich conoce culpables, y con ello los elementos de su cosmovisión crítica se completaron. Ese hombre contempla la miseria en el mundo; está en contra de ella como cualquier persona razonable que no acepta estas condiciones como Dios lo manda o con el cinismo de considerarlas predefinidas; él quiere saber cómo ponerles remedio y por qué éste tarda en ser aplicado. Y en este punto comienza un error de pensamiento que resulta ser funesto precisamente por ser compartido por tanta gente que se niega a conformar con la situación actual del mundo. Ya el señalar las condiciones reinantes como "problemas de la humanidad" desvía la atención porque salta a la vista que esta humanidad se divide en categorías muy distintas cuyos problemas con la miseria en el mundo pueden ser muy diferentes, hasta incluso para algunos no es un gran problema en absoluto. La "humanidad" que Dieterich tiene en cuenta como el sujeto afectado no existe – menos en un sentido completamente idealista: es el título para el carácter universal que Dieterich pretende otorgar a su propio deseo de abolir pobreza, represión, etc. Obvio que no encontrará a nadie que se entusiasmara a favor del hambre y la miseria. De primero las "elites" le atestiguarán unánimemente que todo eso es una terrible problemática también para ellos. Sin embargo, esta es una razón de más para llegar a la conclusión de que esa buena voluntad unánime no es una magnitud real ni mucho menos el objetivo socialmente establecido que determine el rumbo de las cosas. Dieterich sí llega a esa conclusión – y a la par la rehúsa en cuanto apunta a la malicia de la flor y nata de la sociedad, como si ésta fuera la explicación. Así defiende su visión, ahora decididamente contra las relaciones y condiciones realmente imperantes, de que la voluntad de mejorar el mundo en realidad es la determinante a la cual el mundo por lo menos debería hacer caso. Obstinado en esa idea, incluso reconoce los sistemas político–económicos que crearon conforme a sus leyes el mundo del siglo XX como "grandes caminos de la evolución" en los que "la humanidad" trataba de sujetar sus penas –que en el fondo él considera naturales–. Es que simplemente no le interesa saber que la lógica político–económica de un sistema como el del "capitalismo industrial", si por este "camino" se llega a una extensión de depauperación y represión, evidentemente no pretende acabar justamente con la explotación y degradación de las condiciones de vida, sino que persigue fines por cierto mucho más concretos. No quiere saber nada de que la razón de tales "problemas" radica en unos objetivos convertidos en 'leyes económicas' y que uno tiene que investigar los objetivos si toma en serio su propósito de eliminarlos. En lugar de eso, hace uso de una distinción extremamente inadecuada entre los enigmáticos "caminos de la evolución" humana, creyendo que como megaproyectos para mejorar el mundo en el fondo los tiene a su favor, y la elite realmente en el poder a la cual acusa moralmente de abuso criminal de todas las conquistas del progreso humano. Ni siquiera le parece digno de explicar cómo logró la humanidad en su camino esperanzador de desarrollo terminar en las manos de estos criminales. Para Dieterich, las cosas del mundo quedan explicadas con sacar la cartulina roja a los que en este mundo están realmente en el poder: Puros sinvergüenzas "de arriba" que corrompen el esfuerzo de la historia mundial por la eliminación de todas estas atrocidades que existen así por así.
Por decirlo brevemente: Si a uno le molestan los efectos devastadores de la economía mundial de mercado, entonces ha de tomar una decisión. O tomar en serio su repugnancia e ir al fondo de las condiciones repugnantes, para acabar desde allí estas condiciones; o plantearse el deseo de un mundo mejor como inspirador de toda crítica, figurarse una alternativa y acusar a los potentados de incumplimiento de su deber por desechar la realización de esta alternativa en vez de resolver de este modo todos los problemas de la humanidad.
Dieterich ha tomado su decisión. No quiere saber nada del porqué de las condiciones incriminadas, es decir –que es lo mismo– de los frutos del orden reinante de ese mundo. En la evaluación de los "grandes caminos de la evolución" ni se dedica al objetivo de la economía política del "capitalismo industrial" que define la 'realidad social', ni al objetivo del "socialismo histórico", ni a sus respectivas consecuencias necesarias perjudiciales para la gran mayoría. En su afán de remediar el mundo, parte de la idea de que el orden que lo impera en el fondo debería compartir su causa y la de todo buen ser humano: hacer el mundo mejor. A esta atribución comprensiva añade la pregunta errónea de por qué el orden imperante no logra lo que espera de él. La respuesta que encuentra es la debida.
El capitalismo: un sistema desnaturalizado de enriquecimiento injusto
La posición de Dieterich, según la cual la situación del mundo es una cuestión de tener la buena voluntad para remediarla, predetermina dónde encontrar la razón de esa omisión del deber: los gobernantes son de mala intención; se han apropiado de todas las conquistas de la "evolución" humana que normalmente deberían estar para resolver las problemas de la humanidad, usurpándolas para su egoísmo. Dieterich aclara esa idea sirviéndose de la economía política del capitalismo:
"Precios son, al contrario del valor, magnitudes subjetivas que hoy en día no tienen mucho que ver con el valor. En la economía de mercado, el precio es lo que es el revólver en un atraco al banco. Quien tiene el revólver en el banco obtiene la riqueza (monetaria); quien es capaz de determinar los precios en la economía de mercado se apropia del plusproducto. Los precios no son nada más que los mecanismos legales de expropiación de la riqueza social en la crematística. De hecho son el mecanismo de enriquecimiento decisivo de la elite económica, y como tal tienen tanto que ver con la justicia y el consenso como Adolf Hitler con la democracia." (pp.158s., versión alemana)
También para el teórico del mejoramiento del mundo está claro que el poder que los malos ejercen sobre el mundo radica en "mecanismos" sociales, en la institucionalización de la división social de trabajo y de las relaciones de poder en la sociedad. Sin embargo, estos mecanismos le interesan exclusivamente desde el enfoque preconcebido de que los potentados se adueñaron de ellos, dándoles el uso indebido como arma. Su distinción entre 'valor' y 'precio' se reduce a este contenido: La categoría del 'valor' se cataloga como conquista evolucionaria y pasa por ser una cosa muy buena; en cambio los potentados por su mala intención la falsean al convertir el valor en 'precio', explotando así la humanidad. Ésta es la única idea con la que Dieterich analiza el sistema de precios que rige en la economía de mercado: es injusto, y con ello se ha dicho todo.
O casi todo. Por el reconocimiento científico que Dieterich desea, añade a su moralismo crítico la noble legitimidad de una teoría, haciendo referencia a Marx y utilizando eruditismos como "crematística", extendiendo prolijamente su idea de la injusticia y, por tanto, llega a conocimientos tan interesantes como el siguiente:
"El problema de la injusticia económica no reside en el dinero." (Entrevista a Dieterich, rebelión, 2–1–07)
Si esto en su totalidad fuese de verdad un intento de una explicación, entonces se podría objetar con la relación verdadera entre el valor y el precio en la economía de mercado: que el valor existe solo y únicamente en forma del dinero, siendo éste la medida de la disposición privada de la riqueza; que, por tanto, la apropiación y acumulación de dinero en manos privadas son la finalidad superior de una 'economía monetaria'; que la disposición de dinero en la cuantía suficiente dota del poder económico de mandar sobre el trabajo ajeno como medio para la propia acumulación de dinero; que la explotación no reside en el intercambio injusto de mercancías, sino en la producción; que el salario mide el valor del trabajo para el que lo emplea; etc. Sin embargo, tales reflexiones se encuentran con una teoría que desde el principio hasta el final transmite sólo esa idea de la injusticia. Desde esa perspectiva, ese hombre en cierta manera tiene razón: el dinero –por cuya acumulación va todo en el capitalismo porque materializa la disposición privada de la riqueza– se puede desacreditar de muchas maneras: como de su acumulación se trata, los empresarios no regatean esfuerzos para bajar los salarios y exprimir más rendimiento, y les conviene ahorrar empleados para bajar los costes salariales. Sin embargo, el hecho de que a Dieterich el sistema capitalista de acumular dinero le parece un sistema de distribución "injusta", de verdad no "reside" en el dinero. Reside en su idea de que las leyes capitalistas de la producción de ganancia, el poder económico de la propiedad privada, pues el capitalismo como tal atenta contra la justicia de una debida producción monetaria, siendo pues una "desnaturalización crematística".
Con respecto al mercado mundial, el antagonismo entre el trabajo salarial y el capital desvanece ya por completo; ahí Dieterich deduce sin complicárselo demasiado una apropiación ilegítima de otro tipo. Ya no son los agentes del capitalismo, sino los colectivos por naciones –tanto los capitalistas como los trabajadores de las metrópolis– que se apropian a costa de los demás naciones lo que en realidad no les corresponde:
"Los países industrializados europeos son sólo fiduciarios de la industrialización lograda por todos los pueblos del mundo, bajo inmensos sacrificios; y con el intercambio no–equivalente no hacen otra cosa que estafar a los pueblos no europeos diariamente con la parte que les corresponde históricamente, de la riqueza que se genera hoy día." (El Socialismo…, p.42)
Es decir: todo el capitalismo es la perversión de una justicia de distribución por sí objetivada en el 'valor'.
El Estado burgués: una perversión de la soberanía del pueblo
Dieterich también sabe nombrar un responsable de la perversión de esa por sí buena economía de dinero convertida en ladronería que existe en su imaginación: la política no impide que los falsamente beneficiados actúen, sino que legitima la ilegitimidad de sus actos:
"La democracia formalmente representativa legaliza los mecanismos de expropiación de la riqueza social en la crematística." (p.46, ed.al.)
Porque también aquí hay un gato encerrado: la democracia no es lo que debería ser en el fondo, o sea un gobierno justo, sino también una perversión:
"En la realidad, los parlamentarios y senadores no representan a aquellos que les dieron el mandato, sino que los sustituyen. Elegidos para servir al pueblo, sólo sirven a dos amos: a las elites y a sus propios intereses. Con frecuencia, la representatividad de los gobiernos ni siquiera cubre el aspecto formal." (p.22)
De nuevo, Dieterich compara su idea de un buen gobierno que está para organizar la distribución justa, con la realidad de la gobernación democrática, y está profundamente decepcionado. Respeta tanto la democracia que no se da cuenta de que la 'sustitución' de la voluntad política de los que reafirman el poder al votar a sus representantes es precisamente la gracia del asunto de su representación. El que el bien común consiste en fomentar la riqueza privada de dinero –de cuyos frutos también se mantiene el poder estatal– lo considera una transgresión contra su ideal de una soberanía 'verdadera' del pueblo, o sea de aquella soberanía popular que a él le ronda por la cabeza. Según Dieterich, no puede ser que la soberanía que surge continuamente del sufragio ciudadano sea producto de la voluntad popular. Y si todavía se siguen eligiendo los protectores políticos de los patrones de estos precios inmorales, entonces no porque se exprese la voluntad del pueblo, sino porque
"rigen, dentro del parlamento, los brazos derechos de la elite económica y la corrupción ideológica y material y fuera, el manejo de la percepción, la fabricación del consenso y la idiotización sistemática por los oligopolios transnacionales, la adoctrinación masiva (medios de comunicación) y el opio del consumismo." (p.48, ed.al.)
De una democracia como Dieterich se la imagina, el pueblo como él se lo imagina sólo puede ser distraído por medio de la manipulación y el soborno, "el consumismo", lo cual seguramente funciona muy bien con los que sufren "hambre, pobreza y explotación".
El "Socialismo Histórico": sistema en el que tampoco había justicia
Con el sistema del socialismo real, Dieterich tiene por delante un proyecto político–económico cuyo programa se enfrentó precisamente a la tarea que, según Dieterich, ambos "caminos de la evolución" no llegaron a resolver: eliminar la explotación y con ella todos los demás males que desgastan la humanidad moderna. No obstante, en busca de remediar el mundo de manera profunda, los expertos de ese sistema del pasado ahondaron en las mismas categorías político–económicas en las que Dieterich basa su crítica anticapitalista: los gobiernos de los países socialistas querían resolver la miseria –la que ya ellos tomaron por un fracaso del capitalismo–, con la aplicación de la ley del valor, un programa de planificar una economía, con magnitudes monetarias y cálculos de gastos y producción a base de la fijación de precios por el Estado, que implantaba y mantenía por medio de la ley unos cuantos antagonismos. Dieterich pretende haber notado que los resultados de ese proyecto no han sido buenos; sin embargo, las razones aquí tampoco le interesan. Según su dictamen, el "socialismo del siglo XX" ha fracasado tanto como el capitalismo, en tanto que no ha conseguido la equivalencia entre el 'valor' y el 'precio':
"Las economías de los países socialistas se basaron en cálculos de precio–costo en unidades monetarias que en general fueron orientados a los precios del mercado mundial o a las directivas socialistas del gobierno." (p.78, ed.al.) "Los salarios no equivalían a los valores que los trabajadores habían agregado a los productos." (p.36)
Una razón por ese fallo Dieterich por lo menos la insinúa:
"Para la dirección de partido que dirigía estos sistemas, la realización del viejo sueño de la seguridad social del movimiento obrero del siglo XIX se convirtió en una camisa de fuerza. Seguridad social a cambio de una democracia real." (p.68, ed.al.)
También los socialistas de esa época querían remediar el mundo –aquí Dieterich hubiera podido reconocer su propio planteamiento–, a saber: realizar el sueño de la "seguridad social"; para ello querían montar un Estado que asegurara una producción en beneficio del pueblo mediante la fijación de precios y salarios justos y premisas de producción medidas en dinero. Pero el absurdo de abolir la propiedad privada para luego introducir el valor –derecho adquirido por medio del esfuerzo laboral a participar en la riqueza– como finalidad y patrón de todos los trabajos materiales y las necesidades: esto precisamente no es lo que Dieterich está criticando. Todo lo contrario: la definición del valor no fue aplicada suficientemente como determinante. Y como razón de ello se le ocurre –siguiendo el ejemplo de cualquier anticomunista– el lema de la "camisa de fuerza" que según él los antiguos socialistas se ponían justamente por tener intenciones sociales; el lema le acredita el cerrilismo ideológico de los remediadores del mundo de entonces. Esa intención "cerrilista" la pone de lado con la estúpida y vieja ideología liberal de que la "seguridad social" sólo es alcanzable a costa de la libertad ciudadana.
La nueva economía política: justicia como modo de producción
Ahora bien, el "socialismo del siglo XXI" lo hará mejor, haciendo uso de una "economía democrática de equivalentes". En este modelo desaparecerán todas las injusticas cuando todos reciban con el salario exactamente lo que han contribuido a la riqueza de la sociedad:
"Entonces el salario corresponderá al tiempo de trabajo gastado… Los precios corresponderán a los valores y no comprenderán nada más que el total del valor equivalente del trabajo representado en los bienes. De esta manera se cierra el circuito de la economía en valores, que sustituye a la de precios." (p.40)
Un tal circuito cerrado, efectivamente, no tendría nada que ver con el sistema salarial explotador del "capitalismo industrial". Plenamente conservado quedaría, evidentemente, el absurdo fundamental del viejo sistema: la división social de trabajo no se realiza a través del contexto real de procesos de producción establecidos con el fin de optimizar con eficacia la satisfacción de las necesidades, sino a través de un intercambio en el que el trabajo realizado entra como magnitud determinante, abstrayéndolo de todo su contenido concreto. Un suministro de bienes de consumo tiene lugar sola y únicamente en dependencia de derechos a una cuantía de trabajo ajeno, adquiridos a cambio una cuantía de trabajo propio de exactamente la misma magnitud; el trabajo no se hace conforme a la demanda social de utilidades, sino para alcanzar un trozo del poder económico de acceso y hacer valer un título contra los demás. El diseñador del nuevo camino de la evolución humana no se deshace de este absurdo principio básico de la economía de mercado: la economía, también en su ideario, funciona a base del dominio individual sobre trabajos ajenos, obtenidos por medio del rendimiento puro, y un trabajo cuya utilidad se define por nada más que el esfuerzo rendido. Por cierto, Dieterich es socialista, y por tanto no confía a la norma del dinero la abstracción que reduce la actividad productiva de la gente a una mera cuantía, ni mucho menos a la norma de aquel dinero que los propietarios capitalistas ganan en el mercado con la utilización de trabajo ajeno como fuente de la propiedad acrecentada. Siguiendo ideas del siglo XIX, según las cuales los males del trabajo asalariado desaparecerían con la asignación de papeletas que representan horas de trabajo como medios de adquisición, Dieterich quiere medir la equivalencia de los diferentes trabajos sólo mediante el tiempo de trabajo gastado, y eso con la misma rigurosidad con la que los críticos más ignorantes de Marx malinterpretaron lo enunciado de éste sobre el valor y el trabajo – como si la torpeza y la lentitud pudieran ser mecanismos de enriquecimiento:
"Entonces, la gratificación del trabajador (ingreso) es directamente proporcional al tiempo de trabajo gastado, independientemente de su edad, género, estado civil, raza, nacionalidad, carácter del trabajo, esfuerzo físico, educación, dificultad, habilidad, práctica, dedicación personal, trabajo pesado y riesgo de salud, en fin: la gratificación corresponde a las horas de trabajo de manera directa y absoluta". (p.99, ed.al.)2
En su concepto de un régimen económico de la equivalencia sobre la producción social, Dieterich no quiere saber nada en definitiva no sólo de la utilidad concreta del trabajo, sino tampoco del esfuerzo individual. Al menos está seguro de que el socialismo –según su concepción del mismo– hereda las fuerzas productivas desarrolladas por el capital y de las que éste ha confeccionado su herramienta de enriquecimiento:
"Dadas las condiciones actuales de las fuerzas productivas no cabe duda de que el trabajo manual necesario y el trabajo intelectual acaparán muy poco de la capacidad y del tiempo de la población activa del futuro. El orden ecónomico postcapitalista solo es imaginable bajo la condición de liberarse del trabajo necesario." (p.94, ed.al.)
Curiosamente, con respecto a la concepción del "orden económico postcapitalista" de Dieterich sucede que no se puede hablar de "liberar" al trabajador del "trabajo necesario". La verdad es más bien que el trabajo individual medido en horas tiene que procurar lo vitalmente necesario, y Dieterich está convencido de que la cuantía de necesidades insatisfechas, o sea la escasez, será lo suficientemente elevada para despertar a la gente las ganas de trabajar, algo que resulta altamente productivo para el sistema:
"También la economía equivalente ofrece, desde la perspectiva de los ingresos, estímulos para activarse. Cada uno incrementa sus opciones a bienes y servicios mediante su propia actividad. Siendo la única forma de incrementarlas, el incentivo material es mayor que en la economía no equivalente." (p.105, ed.al.)
Así, de la manera más bella, confluyen la justicia y las fuerzas productivas, mejor aún que en los viejos sistemas de gratificación capitalistas y sobre todo en la 'emulación socialista' de la economía palanqueada del antiguo Bloque del Este: si la riqueza de la gente pobre no consiste en nada más que abonos de horas que fundamentan el poder de acceso cuantificado a los bienes producidos; todo interés económico se identifica con alcanzar dichos abonos, de ahí que se desgaste voluntariamente. Lo que en el capitalismo real consigue el capital por la fuerza explotando el trabajo abstracto como fuente de riqueza, es en la utopía brutal de Dieterich efecto del principio de la equivalencia: bajo el régimen de la justicia pura del intercambio la gnte se explota a sí misma voluntariamente y con ganas. A cambio tiene lo que según Dieterich más falta le hace: justicia salarial.
Evidentemente, la gratificación incondicionalmente justa por sí no implica la creación del conjunto material en cuanto a los valores de uso de la producción social, el cual es efectuado en el capitalismo real por la explotación de la mano de obra para el beneficio en el mercado, la competencia por la ganancia y la anarquía de los mercados. Para que realmente se "cierre" "el circuito de la economía en valores y no en precios", al régimen de la retribución justa se ha de añadir todo aquello de lo cual Dieterich hace abstracción a favor de la equivalencia depurada de las horas contabilizadas: el contenido de los trabajos parciales, su conjunto en cuanto a la repartición de trabajo, su nexo con un sistema destinado a la satisfacción de las necesidades… Existe una cierta inconmensurabilidad –no solamente en el sentido teórico– entre la abstracta definición cuantitativa de la riqueza, medida en las horas de trabajo gastadas, y la riqueza material, el trabajo concreto, todo aquello de lo cual Dieterich prescindió minuciosamente para hacer prevalecer la justicia del valor: el mismo capitalismo demuestra lo brutal que es –¡no son para nada "problemas de la humanidad"!– la subordinación del trabajo concreto y de la satisfacción de las necesidades a la acumulación de la riqueza abstracta. Al contemplar el otro "gran camino de la evolución" –se habla del socialismo del siglo XX– se podría notar qué locura resulta de la voluntad de unificar las dos definiciones de riqueza por medio de una planificación para el bien del trabajador. A Dieterich, en cambio, esto no le parece ningún problema. Piensa lisa y llanamente que las horas de trabajo que asignan a cada uno su parte de la riqueza socialmente producida serán más o menos lo mismo que las cuantías de trabajo necesarias en los diferentes sectores de la producción para garantizar la vida de una sociedad, y que esto generará de alguna manera también el aumento de las fuerzas productivas.
Por cierto, un poco sí se ha de ajustar. Hay que apartarse un poco del principio de la equivalencia de las horas de trabajo e introducir una evaluación diferente, referente a la utilidad material.3 También deben estar disponibles ciertos bienes públicos, cuya utilización no se puede reglamentar mediante el derecho, adquirido por el trabajo propio, a un equivalente de trabajo ajeno: salud, educación, hasta la manutención de barracas militares inclusive soldados está incluida en la economía de equivalencia de Dieterich. Del ideal maniático de organizar y reglamentar el proceso material de una sociedad entera con un régimen planificador del trabajo abstracto (un régimen que fundamenta la planificación en la igualdad entre la aportación y el ingreso medidos únicamente en horas de trabajo) resulta –necesariamente– un cúmulo infinito de problemas de coordinación y antagonismos de intereses. Porque, una vez por todas, la justicia en la medición y repartición de títulos de acceso no sirve para dirigir una producción generadora de riqueza concreta, de la cual depende cada uno con sus títulos de acceso; la abstracción de toda materialidad del trabajo de los distintos sectores no procura definitivamente ninguna división del trabajo materialmente razonable. En realidad la justicia es una relación de poder apersonal para reglamentar antagonismos de intereses, y esto también se demuestra en la utopía de Dieterich: donde la riqueza consiste en títulos de acceso individuales, ahí rigen la exclusividad recíproca de los artículos de uso, relaciones de mutuo aprovechamiento, o sea todas las bellezas de la competencia aunque el autor de esa composición poética de la equivalencia no lo quiera saber. Y lo que sí es cierto, su lema de la asignación justa da resultado sola y realmente en cuanto a la restricción de las necesidades individuales, efecto con el que ya cuenta, teniendo calculado el valor verdadero y justo como acicate.
Conque es una insensatez y un régimen de mano dura lo que Dieterich proyecta en su economía de equivalencia. Sin embargo, de buena intención. Y efectivamente: acabaría con el gran problema de la humanidad, aquel único problema de todos que nos daba mala vida, la injusticia. Y esto –Dieterich no es mezquino– tanto en lo pequeño como en lo grande:
"Si todas las mercancías en todo el mundo se intercambiaran con base en el tiempo laboral contenido en ellas (con lo que tal vez, tendrían que pagarse tan sólo 7.300 sacos de café por una locomotora, quiere decir, tantos, como los obreros en Brasil cosechan durante el mismo tiempo que se requiere para construir una locomotora), esta nueva relación de precios, producto natural / producto industrial traería consigo la necesaria igualdad de derechos económicos de los pueblos entre sí." (pp.101s., ed.al.)
Y con ello, de repente, desaparecerían todos los conflictos entre las naciones…
Según la vista del inventor de la nueva economía global basada en la justicia, los problemas que quedan, tanto en lo pequeño como en lo grande, son cuestiones de planificación, evaluación y coordinación. Sus ambiciones como científico y la mayor parte de su libro que está haciendo época las dedica a demostrar que todos aquellos problemas encuentran solución. Su construcción de un mundo mejor es realista, su modelo socialista de justicia no es una quimera! Como toda utopía, la suya también sale absurdamente concreta; una realidad minuciosamente planificada, calculada y organizada, pues un mundo anticapitalista listo para llevar. De esta manera se pretende convencer a la humanidad de que se puede, y fácilmente.
Y no sólo eso. El socialismo no sólo camina –por fin, hoy en el siglo XXI–; también llegó su hora. Primero, porque todo lo demás al fin y al cabo no funciona para nada – eso es lo que Dieterich afirma del imperialismo del siglo XXI en muchas parábolas y metáforas. Segundo, porque el "camino de la evolución" de la humanidad ya corre hacia el socialismo como meta final: Dieterich desperdicia muchas páginas para comprobar que el mundo mejor figurado en su cabeza, en realidad no es otra cosa que lo que el mundo presente ya lleva en su programa – aunque pueda tardar en realizarlo…
El socialismo del siglo XXI avanza: el idealismo de remediar el mundo es una perspectiva realista para todos los seres humanos progresistas
– factibilidad garantizada!
No es por casualidad que Dieterich detectó la 'justicia' en la oposición sistémica de precios 'subjetivos' y valores 'objetivos'. Pues según ello, el socialismo consiste en satisfacer la ecuación entre justicia y objetividad – es decir, determinar con exactitud el esfuerzo de trabajo vivo y materializado. Si el socialismo se entiende como un conglomerado de magnitudes de esfuerzo y dinero, convirtiendo la planificación de satisfacer necesidades y el reparto individual en una mera tarea de cálculo, se infiere lo siguiente: el problema realmente urgente para la transición al socialismo no es la abolición del poder económico de la propiedad privada, el enfrentamiento contra el poder del Estado burgués y las agencias imperialistas del capitalismo global. Es un acto de contabilidad:
"El socialismo hoy día es esencialmente un problema de complejidad informática. De ahí, que el paso trascendental consiste en establecer una contabilidad socialista (valor) al lado de la contabilidad capitalista (precio)." (Entrevista con Dieterich, rebelión, 2–1–07)
A la afirmación de que una contabilidad alternativa es factible, Dieterich le dedica unas cuantas composiciones y un argumento irrefutable: es posible, el tiempo de trabajo es mensurable; más todavía hoy, porque el progreso por fin ha facilitado el instrumento apropiado: la computadora junto con unas "matemáticas avanzadas".4 No para de elogiar ese instrumento técnico como la clave para la solución de las tareas que únicamente nacieron de su ilusión del reparto justo:
"La transición hacia la economía equivalente es facilitada y activada por la rápida computerización de la economía, administración y vida privada, ya que el entrelazamiento de la producción, la distribución, el consumo y la prestación de servicios puede garantizarse por medio de la computadora: la averiguación mundial de las necesidades (inclusive las prioridades de estas necesidades), la dirección de la producción (inclusive la construcción de nuevas plantas de producción), y la distribución de los bienes y servicios, podrían ser manejadas por computadoras desde ahora mismo. El inventor de la computadora, el profesor Konrad Zuse, llamó "socialismo computerizado" a este orden económico, cuando combina el principio de la equivalencia con la teoría sobre el valor del trabajo." (p.41)
La invención que dio nombre a la era digital no sólo es un recurso imprescindible, sino es sobre todo el paso decisivo en el camino hacia un futuro socialista del mundo entero.5
Y lo que la computadora no arregla, se arregla alternativamente por medio del poder. El hecho de que en su modelo alocado de una sociedad mundial de productores a la par cooperantes y competidores se precisa tomar continuamente decisiones entre reclamaciones inviduales y colectivas para dar satisfacción a una justicia imaginada, con lo cual el asunto no es calcular, sino valorar –"una posible fuente de corrupción e injusticias"–: estos son problemas del modelo socialista del futuro à la Dieterich, los cuales él no sólo expone ante sus lectores como la cosa más natural del mundo. También tiene una solución contundentemente realista para ellos: ¡control democrático!
"Eventuales casos de conflicto serían decididos por 'Tribunales de Valor' (trabajo), compuestos por jurados de ciudadanos." (Dieterich y otros, Programa General de Transición a la Economía Política del Socialismo del Siglo XXI en América Latina, publicado el 8–10–08)
Para que no se haga justicia sin contar con los intereses competidores, pues a todos los ciudadanos les está permitido participar activamente en las decisiones sobre las demandas antagónicas, para luego subordinarse a lo decidido por mayoría en el Tribunal suficientemente legitimado por su participación. Para cumplir con esto, existe un régimen que realmente ya no es un régimen, ya que éste es desempeñado por todas y todos, a saber un reflejo positivo de la crítica hacia la democracia burguesa degenerada y la economía de mando del socialismo realmente existente: la verdadera "democracia participativa".
"En este sentido se trata de una ampliación cualitativa de la democracia formal, en la cual el único poder de decisión política reside en el sufragio periódico por partidos–personajes políticos. En la democracia participativa, dicha capacidad no será coyuntural y exclusiva de la esfera política, sino permanente y extensiva a todas las esferas de la vida social, desde las fábricas y los cuarteles hasta las universidades y medios de comunicación. Se trata del fin de la democracia representativa –en realidad sustitutiva– y su superación por la democracia directa o plebiscitaria." (pp.48s.)
Entrando en detalle, ese régimen bueno –tal como se lo imagina alguien que aboga radicalmente por una formación de consenso entre intereses antagónicos– tiene todo lo que un régimen común y corriente necesita, una constitución e impuestos para fines generales por ejemplo, que se les quita de lo que cada uno puede denominar lo suyo –¡nada de fruto íntegro del trabajo individual!–:
"Dar a los trabajadores el derecho, con rango constitucional, de recibir el valor total creado por su trabajo. Esto no significa que los trabajadores podrán consumir todo el valor que producen porque habrá una deducción necesaria para cubrir los fondos sociales necesarios (salud, educación, nuevas inversiones, etc.) Esas deducciones, que podrán cobrarse en forma de impuestos, serán decididas democráticamente por los ciudadanos." (Dieterich y otros, Programa General de Transición…)
Y en general, en el socialismo todo va parecido al mundo real de Estados, sólo que al revés:
Abajo habrá "instituciones de planificación regional de un mínimo tamaño (comparables a los municipios), después, regiones más grandes (comparables a los distritos o departamentos), regiones aún más grandes (comparables a los Estados) y regiones máximas (comparables a confederaciones de Estados o alianzas continentales)." (El nuevo proyecto histórico. Fin del capitalismo global, p.57)
Pues así de fácil es: desde abajo para arriba! Y además, es otra vez la computadora la que echa una mano al bonito trámite de un sistema de asesoría mundial:
"La tecnología operativa para estos ejercicios de democracia participativa no presenta mayores problemas: se resuelve con el Internet." (El Socialismo…, p.59)
Qué bueno: se puede debatir! Los ciudadanos se pueden comunicar, luego que todos los conflictos no presentan problemas algunos.
– garantizamos que no habrá subversión!
De hecho, la consecución del socialismo del siglo XXI tampoco conlleva mayores dificultades prácticas. Con la computadora personal y la participación, al socialismo no sólo se le garantiza su factibilidad; ni siquiera se requiere una propia ruptura con el capitalismo salvaje. En este caso, Dieterich –junto con demás modelistas de perfil socialista– puede disipar dudas. El problema se resuelve casi por sí solo, con la economía de equivalencia:
"Aparentemente, la forma de propiedad en los medios de producción no tiene mayor importancia para la realización del principio de equivalencia. … Sin embargo, en la medida en que la economía equivalente venza la economía de mercado, desaparecerá la ganancia y la propiedad privada de los medios de producción perderá su base, se eliminará por sí sola." (p. 43, El socialismo…)
Qué fácil desaparece como el humo el poder económico de la propiedad, igual que la soberanía que lo garantiza, cuando uno se imagina la propiedad usada para la ganancia sin los beneficiados por error y la soberanía sin sus agentes soberanos. Hasta que lleguemos a eso, coexistirá pacíficamente la "economía de mercado (crematística)" con la "economía socialista", y alguien (quien sea) calcula la "conmensurabilidad" entre precios 'subjetivos' y valores 'objetivos':
"Esto no representa ningún problema porque toda economía se basa en el tiempo como factor de productividad." (p.159, ed.al.)
Hasta los antagonismos entre los países ricos y pobres desaparecerán del mundo cuando los ciudadanos en las metrópolis sólo aprendan a abstenerse por el bien del socialismo y a reconocer las ventajas del progreso social y de su introducción voluntaria:
"En los países ricos, la repentinca introducción del principio de equivalencia, probablemente provocaría un empeoramiento temporal del actual nivel de vida material. Pero también en estos países, un creciente número de personas está convencido de que estamos viviendo por encima de nuestras posibilidades. Mediante la divulgación de esta conciencia, mucha gente estaría dispuesta a aceptar un acercamiento del nivel de vida a nivel mundial. Esta disposición aumenta por la creciente certeza de que la única alternativa a este acercamiento voluntario consiste en la implantación forzosa del principio de equivalencia por parte del 75% de la humanidad que ahora vive en la miseria." (El nuevo proyecto…, p.59)
Por ende, queda en nada la dichosa cuestión de violencia por la "transformación" pacífica de malos precios a buenos valores, y "también podrían perder su sentido las revoluciones, que en nuestro siglo se están abriendo paso en forma cada vez más violenta". (El Socialismo…, p.42)
Aquí el empeño de presentar el socialismo no sólo como la mejor, sino como la alternativa realista a la sociedad de competencia capitalista y su democracia, demuestra su cara reaccionaria: cuidado con tirar abajo al capitalismo, esto es innecesario, inviable y sólo nocivo. Porque la buena causa
– ya está en camino!
Para respaldar su proyecto justo, Dieterich conoce, como todo remediador, unas cuantas instancias y leyes objetivas que responden por su éxito imparable, y con ello su bondad indudable.
Lo primero que lo respalda es la más universal ley sociológica. Cuando se interpreta de la manera más abstracta el capitalismo como una sociedad, y ésta como un contexto de funcionalidades, cualquiera fuera su uso o destino, un "sistema" que se sostiene por sus 'elementos' –¡¿qué si no?!–, entonces se infiere, si se quiere, con soltura que el capitalismo ya no puede más:
"El subsistema económico de una sociedad ha terminado su ciclo de vida cuando deja de satisfacer las necesidades básicas de los ciudadanos y, por lo tanto, se vuelve disfuncional para la manutención del sistema en su conjunto." (p.15)
Con la tautología sociológica más estúpida –¡lo que no funciona, está roto!– Dieterich deduce la explotación como un elemento inútil para consolidar un sistema: porque la explotación a largo plazo no funciona, el capitalismo se viene a tierra –una crítica extraña de "pobreza, hambre y opresión"–. Y a la vez, con envoltura sociológica, una oferta de carácter sumamente afirmativo: ¡el socialismo es el único sistema que realmente funciona!
Una vez correteando en la abstracción funcionalista de la"manutención del sistema", ya no se necesitan argumentos porque una necia analogía facilita la segunda comprobación contundente de que aquí rige una ley eterna: la transición al socialismo es un ius naturale!
"Subsistemas biológicos como el tracto digestivo de un ser humano se encuentran al final de su ciclo de vida cuando pierden la capacidad de contribuir algo a la manutención del sistema al que son subordinados." (p.33, ed.al.)
Como todo es un devenir y morir, también el capitalismo tocará a su fin:
"Todo lo que existe se encuentra en incesante movimiento, es decir, en constante evolución o cambio, tal como observamos en el átomo, la célula, el organismo, las organizaciones humanas y el cosmos, entre otros fenómenos. Excepto la sustancia y la energía, todo lo que observamos en la naturaleza y en la sociedad, es, por consiguiente, pasajero o transitorio." (p.13)
Puesto que –como ya lo sabían los griegos antiguos– 'todo fluye', también el ascenso del socialismo es inevitable:
"El cambio de estado es una legalidad del universo." (p.14)
Tercero, al fin y al cabo también –por decirlo más concreto– hay un avance histórico–mundial. Viendo el régimen global del capitalismo y las condiciones miserables de las masas en los países pobres desde la perspectiva teleológica la cosa cambia mucho. Para ello, sólo se tiene que contemplar la historia de la manera más abstracta posible, como "evolución humana" que obra en todas las sociedades, para confirmar sin necesidad de muchos argumentos que el capitalismo y el socialismo real han sido etapas efímeras de una evolución histórica–mundial que sólo aún no ha llegado a su última etapa de desarrollo. Simultáneamente se abre con eso la esperanza por una mejora que "la evolución del género humano" ya ha incluido en su agenda. Dieterich por ejemplo calcula en Eones:
"Cuando hoy, a fines del segundo e inicios del tercer milenio, miramos esa época de los cinco mil años que hemos dejado atrás…" (p.17)
¿Qué vemos ahí? Que avanzamos incesantemente aunque lo de la meta final aún puede tardar un poco:
"Probablemente, la transición de la economía no–equivalente (economía de mercado) hacia la economía equivalente tarde siglos, y ya nos encontramos dentro de esta fase de transición." (El nuevo proyecto…, p.60)
Las víctimas ya no se enterarán, pero la transición hacia una "sociedad global posburguesa" mejor es inevitable.
Ésta es la ciencia materialista. Ciencia con la que Dieterich –la cuarta prueba de la validez de su profecía– piensa estar alineado con todos los grandes científicos: "Newton", "Darwin", "Marx"… Todos ellos se han comprometido con la "evolución", cada uno a su modo, procurando el progreso dentro del reino de la ciencia. Con esa línea de ascendencia, la teleología socialista de la historia de Dieterich también se ha legitimado en cuanto a la historia de la ciencia.
Ese hombre ha alcanzado con su ficción de una "evolución" impulsada por cuatro indiscutibles leyes naturales los más altos niveles de abstracción en las que se siente por lo menos tan a gusto como en la profanidad de las fantasías calculadoras de economía industrial y nacional. A este nivel rige sólo una ley esperanzadora, que comprueba que su idea para remediar el mundo es la realidad verdadera: el progreso imparable. Para Dieterich, esa comprobación es de suma importancia. Porque sin "la certeza de que los luchadores contra el capitalismo global puedan asegurarse de estar con la dinámica histórico–mundial de desarrollo" (p.24, ed.al.), su petición no le parecería razonable, se sentiría ilegitimado – el que los damnificados de las condiciones imperantes tienen razón suficiente en el día a día capitalista para estar contra el sistema, esto le es impensable. Quien aboga por una buena causa que para nada se debe entender como un interés particular, no hace nada sin una misión elevada, sin un dirigente universal y sin una garantía de éxito imaginada.
– el espíritu mundial está de camino!
Legitimado por las más nobles instancias reconocidas –la historia, la naturaleza y la razón–, Dieterich se encuentra por ende con su programa de progreso allí donde siempre quería estar: está en el lado correcto, no persigue ningún interés particular y ninguna crítica meticulosa, sino la causa de la humanidad entera: el "NPH (el Nuevo Proyecto Histórico)" del socialismo, progreso como tal. Aquí ya no actúan Estados, capitalistas, trabajadores o quien fuera, aquí lucha in persona el mundo bueno contra el malo, el "sujeto emancipador se enfrenta al sujeto mundial elitista–reaccionario" (p.58)
Y ese sujeto de emancipación, ¿por qué lucha? Visto someramente, por una economía política mejor:
"Se acabó la explotación de los hombres por sus prójimos, es decir, la apropiación de los productos del trabajo de otros, por encima del valor del trabajo propio. Cada ser humano recibe el valor completo que él agregó a los bienes o a los servicios." (p.40)
Sin embargo, está equivocado quien piense el "valor" como vil riqueza. El "valor total" por el que la historia mundial es el "sujeto racional–ético–estético" (p.49 y en más de una ocasión) dentro de todos nosotros.
De la utopía a la ciencia – esto fue ayer. El "Socialismo del Siglo XXI" va por el camino contrario.
Notas:
1 Todas las citas, si no expresamente señalado lo contrario, son escogidas de la versión castellana de ese libro editado en alemán: Der Sozialismus des 21. Jahrhunderts, Wirtschaft, Gesellschaft und Demokratie nach dem globalen Kapitalismus, Berlín 2006. (Se indican las citas tomadas directamente de la edición alemana.) En este libro, Dieterich cita por páginas a Arno Peters como referencia principal para su crítica contra el capitalismo y el modelo de una futura sociedad socialista. Por consiguiente, en la crítica se prescinde de señalar explícitamente estas citas.
2 Para ese programa de un salario justo, Dieterich se acoge a Marx entre otros. Otra vez más, a Marx se le atribuye una "teoría del valor de trabajo" que supuestamente demuestra que 'el trabajo' crea valor, en vez de comprender que sus explicaciones sobre el trabajo creador de valor tratan de la calidad social específica del trabajo en el capitalismo, criticando que bajo el régimen del capital el trabajo sea reducido a ser trabajo abstracto, "gasto productivo de cerebro humano, de músculo, de nervios", o sea que el mero gasto actúe como fuente de riqueza, a saber, en manos del capitalista quien emplea la fuerza de trabajo. Y otra vez más –desarrollando la malinterpretación de Marx– se reclama, respaldado por la idea equivocada del trabajo como fuente de toda riqueza, el producto justo, 'el valor entero del trabajo'; siendo aquello un programa político que Marx y Engels juzgaban una y otra vez –desde Proudhon hasta el Programa de Gotha de la socialdemocracia– como una crítica hacia el capitalismo teóricamente equivocada y que en la práctica se contraponía funestamente a la lucha por la abolición del trabajo asalariado. Aparentemente, es indestructible el vicio moral de deducir del capitalismo el ideal de un mundo (asalariado) más justo y proponérselo como un modelo de una sociedad socialista.
3 En la concepción de Dieterich de unas condiciones de salario justas, por tanto, la valencia radicalmente igualada de todo trabajo gastado de última palabra no tiene nada. Todo lo contrario: la evaluación de diferencias en el trabajo con miras al derecho de gratificación es un desafío absoluto de la 'economía de equivalencia'. Dieterich tiene presente todo lo que se regula en el capitalismo en materia de 'justicia salarial' por la demanda y el poder económico del capital. Por ejemplo, surgen preguntas tan palpitantes como la de "cuándo permite una mayor productividad individual del empleado A que la del empleado B con la misma cantidad de horas trabajadas una mayor gratificación para A … a qué grupo de trabajadores se descontaría esa gratificación extra", debe "un ingeniero ganar 1.8 o 2.2 veces más que un mecánico." (pp.151s., ed.al.) Por lo visto a Dieterich le preocupan mucho más tales problemas de su sociedad del futuro que la pregunta de cómo se alcanzará el avance de la productividad que en el mundo justo de Dieterich no proporciona a los activos más que tiempo 'sin valor', en todo el sentido de la palabra.
4 Del mismo estilo como diseñaban ciertos economistas críticos unos gigantescos modelos matemáticos para calcular detalladamente la tasa de ganancia pensando que sólo con tal minuciosidad se podía criticar fehacientemente la explotación capitalista, Dieterich convierte el socialismo en una sola gran tarea de cálculo para constatar magnitudes exactas de valor – pensando justo así poder acabar con la explotación. Y, pues, tiene buenas noticias para contar. La "prueba ejemplar" de que tales cálculos son posibles se ha logrado: tratadistas británicos han calculado la "determinación del valor medio de una hora de trabajo en la Gran Bretaña del año 1987", dividiendo "el producto social bruto en precios del mercado" menos "las inversiones compensatorias" por la cantidad de empleados y horas de trabajo anuales. De paso, el resultado fueron "7.33 unidades de 'dinero de valor' (libras esterlinas)" por hora. (p.109, ed.al.) Esto es realismo matemático por excelencia! También lo demás necesario para hacer funcionar el socialismo resulta ser una especie de tarea de cálculo – fácil de resolver para un hombre que se compromete a "medir" "el carácter de clase o grado de humanismo democrático" de las sociedades (p.66, ed.al.), y quien de todas formas sabe recoger en una tabla "el nivel de democracia alcanzado en cada momento histórico en un sistema social complejo (SDCH)" y medirlo "en términos cuantitativos en las tres dimensiones o magnitudes" (p.48)
5 El que el socialismo sin computadora no funciona, Dieterich lo dice tan en serio que, rotundamente, al socialismo realmente existente le tiene en cuenta que por el "subdesarrollo de las fuerzas productivas de la cibernética", al fin y al cabo, no podía más que fracasar ante la tarea de evolucionarse hacia la 'economía de equivalencia': "No existieron las computadoras, ni las redes para la transmisión de datos, ni la matemática avanzada para calcular en la práctica el valor de un producto. … Esa incapacidad objetiva de fundamentar la economía de la nueva sociedad sobre una base cualitativamente diferente a la de la economía nacional de mercado, hizo imposible el salto cuántico del sistema y permitió la involución de la Unión Soviética." (p.36) Por eso es que en "China, Cuba y Venezuela no se puede construir una economía de equivalencia mientras que no exista la correspondiente logística informática." (p.143, ed.al.)
——————————————————————————
The Myth of the Chilean Miracle
by Stephanie Rosenfeld, 1994
SANTIAGO, CHILE – A major labor demonstration here on July 11 brought an end to the long labor-government honeymoon since Chile's 1990 transition to democracy. The demonstration, called by the CUT, Chile's principal labor union confederation, was the largest since the massive rallies that accompanied the downfall of the Pinochet dictatorship in the late 1980s.
Since the transition to democracy, Chilean politics has been marked by a desire to maintain stability and consensus. While there have been a series of sectoral conflicts, this was the first broad-based labor protest.
The demonstrators demanded the restoration of labor rights stripped away during the 16-year dictatorship of General Augusto Pinochet. The 1973 military coup which brought Pinochet to power ended Chile's experiment with the «democratic road to socialism,» leaving President Salvador Allende dead in the bombed-out presidential palace.
Pinochet ushered in a very different experiment. A group of Chilean economists started applying the neoliberal economic model to Chile in the mid-1970s, years before the International Monetary Fund (IMF) and World Bank began forcing such policies on Chile's neighbors. These economists came to be known as the «Chicago Boys,» since many of them had studied at the University of Chicago under Milton Friedman.
The Chicago Boys claim their ideology is based on freedom, especially freedom from government intervention in the economy. Their reform program included selling off state-owned companies, lowering taxes and tariffs, «freeing» prices by eliminating government subsidies, and privatizing government social services such as health, education and social security [see «Pinochet's Giveaway: Chile's Privatization Experience,» Multinational Monitor, May 1991].
These economic policies mainly benefitted big business, which enjoyed the virtual giveaway of profitable state enterprises and harsh repression of labor. The Pinochet regime banned political parties of the Left, and jailed, tortured, killed and exiled many union leaders and others opposed to the dictatorship. «People were in prison so the prices could be free,» said historian Eduardo Galeano about similar reforms that took place in Uruguay.
Restructuring the economy was a key element of the dictatorship's larger project to transform Chilean society and eliminate the possibility of another Allende-style government. The military and its civilian allies reworked the institutions of Chilean society, rewriting everything from labor laws to the Constitution and the rules of the electoral system.
Pinochet's 1979 Labor Plan banned union confederations, prohibited unions from requiring members to pay dues and made it optional for companies to collectively bargain with unions that represent workers in more than one firm. It also encouraged the formation of competing unions and placed a 60-day limit on strikes, all in the name of increased «freedom» for workers and employers.
The 1980 Constitution created a «protected democracy,» expanding the political role of the military, and skewing the electoral system to favor representatives of the Right and the military. It also specifies the «unremovability» of the commanders in chief of the armed forces, which allows General Pinochet to remain Commander in Chief of the Army through 1997.
Corporate socialism
In the late 1970s and early 1980s, the Chilean economy recovered from the recessionary shock of the neoliberal reforms, and began to grow at a moderate rate, enjoying brief fame as a neoliberal «miracle» economy. But much of the economic growth was based on foreign debt and financial speculation, and when the speculative bubble burst in 1982, Chile's gross national product plunged 14 percent. Unemployment reached 30 percent, and Chile's debt crisis sparked three years of national protests against General Pinochet and the Chicago Boys.
What made Chile's debt crisis different from that of the rest of Latin America was that private companies, not the government, held most of most of Chile's foreign debt. The fact that the government was not legally responsible for repayment could have been an important source of bargaining power as the government entered negotiations with the IMF over the conditions attached to new loans to help pay back the old. However, private interests took precedence over public good, and the Chilean government promised to back the private debt.
While both the IMF and the Chicago Boys preached free markets and disparaged state intervention in the economy, the IMF was happy to have the Chilean government bail out private debtors, if that meant guaranteed repayment of loans. Interestingly, Rolf Lüders, Pinochet's minister of economy and finance who agreed to government backing of the loans, had only a few months earlier been an executive of one of Chile's most indebted economic conglomerates, the Grupo Vial.
The IMF adjustment program was structured to protect the conglomerates and the international banks, at the expense of the country's poor, argue Chilean economist Patricio Meller and others. One of the standard austerity measures proposed by the IMF is the elimination of government subsidies to basic goods and services. But when the IMF program was implemented in Chile, the Central Bank provided subsidies, or bailouts, to some 2,000 wealthy debtors, a sum equivalent to 4 percent of gross domestic product (GDP); it is not clear what rationale the IMF used to exclude these subsidies from the austerity adjustment program. At the same time, some 600,000 out-of-work Chileans received only 1.5 percent of GDP as an unemployment subsidy.
Ironically, although much of the neoliberal reform package that the IMF imposed on other countries in the wake of the debt crisis had already been implemented by the Chicago Boys in Chile, it did not prevent Chile from accumulating one of the highest per capita debts in South America.
From dictatorship to democracy
The 1990 transition to democracy marked the beginning of a period of political reform, with the new government run by a coalition of political parties dominated by the Christian Democratic Party in the political center, and including the center-left Party for Democracy and the Socialist Party. But the coalition, called the Concertación, has focused its reform efforts on the consolidation of electoral democracy, and the neoliberal economic policies of the Pinochet years remain largely intact.
Observers attribute the ongoing vitality of the neoliberal model to several factors, including the growth spurt the country has recently experienced. Authoritarian legacies of the dictatorship, such as the «designated» senators, who represent institutions such as the armed forces rather than electoral districts, play a decisive role in the legislature, tipping the scales against major reforms. The social movements, which had led the struggle for democracy during the darkest years of the dictatorship, have had little influence or bargaining power with the new government. Elite party politics marginalized organized labor, which had been decimated by years of repression and neoliberal economic restructuring, along with the women's and other popular movements.
But perhaps the most important reason for the neoliberal model's persistence is that the economic thinking of important sectors of the center-left opposition to the dictatorship and the neoliberals began to converge in some aspects in the 1980s. In broad strokes, both the Chicago Boys and the center-left agree that the market and the private sector should lead the development process. Both emphasize economic growth as the key to the elimination of poverty and reject government measures aimed at reducing inequality or which might risk causing inflation. Both agree that export growth is fundamental to Chile's development, and therefore both support maintaining an open economy.
In economic policy, the Concertación has differed from the neoliberals mainly in its attention to poverty and social policy, increasing the government spending in these areas by some 30 to 40 percent over the levels at the end of the dictatorship.
The Concertación also rejects the neoliberal view of the state. In the Concertación's view, the government should play an important role in regulating business and the market, as well as insuring a minimum level of welfare. Under President Patricio Aylwin, the government halted the rush of privatizations of state-owned firms, but did not review the privatizations that occurred during the dictatorship.
Paying the social costs
After the economic collapse and structural adjustment programs of the debt crisis period, the Chilean economy began to grow again in the mid-1980s, and it is now again being hailed as a «miracle.» This time, the growth is more solidly based on natural resource exports, primarily fruit, forests, fish and copper. But severe poverty and income inequality persist.
In contrast to the dire predictions of the outgoing Pinochet regime, stability and growth were sustained during the Aylwin administration, which governed from 1990 to early 1994. Economic growth averaged 6.3 percent annually from 1990 to 1993, compared to 6.4 percent for the 1985 to 1989 period, the years of economic recovery from the debt crisis.
Official unemployment fell to a 20-year low at 4.5 percent in 1992, from 27 percent in 1982 and 5.7 percent in 1990. At the same time, the work week lengthened, with the average increasing from 48.5 hours per week in 1990 to 50.5 hours in 1992.
The Aylwin administration acknowledged the «social debt» owed to those who have yet to benefit from the economic «miracle,» and made poverty alleviation a priority. The number of people officially defined as living in poverty dropped from 5 million to 4 million, in a country of 13 million, partly as a result of increases in the minimum wage and pensions and increased government expenditures on social services, and partly due to economic growth which decreased unemployment.
Nevertheless, poverty rates remain much worse than before the neoliberals took over national economic policy. From 1970 to the early 1990s, the percentage of households living below the poverty and indigence lines skyrocketed. In 1970, before Pinochet took power, 17 percent of Chilean household incomes were below the poverty line; by 1990, the rate had doubled, with 35 percent of the households living in poverty; and in 1992 it was still 33.5 percent. After 10 straight years of economic growth, income distribution figures show little improvement.
Poverty in Chile is caused not so much by unemployment as precarious employment and low wages. As a result of labor's weak bargaining power, wage increases have continually lagged behind productivity gains. While the centrist and leftist political parties promoted «growth with equity» as an economic strategy during the 1960s and early 1970s, today «growth with stability» is the Concertación's mantra.
The Concertación considers its reform of the labor legislation inherited from the dictatorship one of its major accomplishments. The government lifted the 60-day limit on strikes, and unions are now allowed to join in confederations. But the government denied organized labor's principal demand, obligatory collective bargaining at the industry level, rather than at the firm level, and legal obstacles continue to impede efforts to rebuild the union movement. José Piñera, author of the 1979 Labor Plan, called the Plan a building that could not be burned down, and indeed the basic structure is still standing.
That organized labor has made such limited gains since the transition reflects in part the weakness of labor as a movement. Unions have only recently begun to rebuild at the base, and with mixed results. Between 1989 and 1991, workers formed thousands of new unions, but many other unions are no longer active. In 1993, 13.1 percent of the Chilean labor force was unionized, up from 9.8 percent in 1988, but a decline from 1991's 14.5 percent membership level. Many of the new unions, fruit of the high hopes and enthusiasm of the transition period, have found that collective negotiations were not very successful. The bulk of firm-level unions, the only type of union with which employers must negotiate, have only 25 to 50 members, and correspondingly little power.
The Concertación's strategy of elite negotiation and social demobilization has led to a stable transition period, yet one marked by few concessions from the Right or big business. While Chile under Aylwin saw some major strikes, especially by state and state-enterprise workers such as teachers, health workers and copper miners, on the whole, the Aylwin years were far more remarkable for their stability than for conflict.
As his term came to an end in March 1994, President Aylwin became more openly critical of the neoliberal economic model over which he had presided. At a celebration of International Women's Day, Aylwin remarked, «There is no point in [free-market-based development] if the majority of human beings see it only on TV.»